SEATTLE CAR RENTAL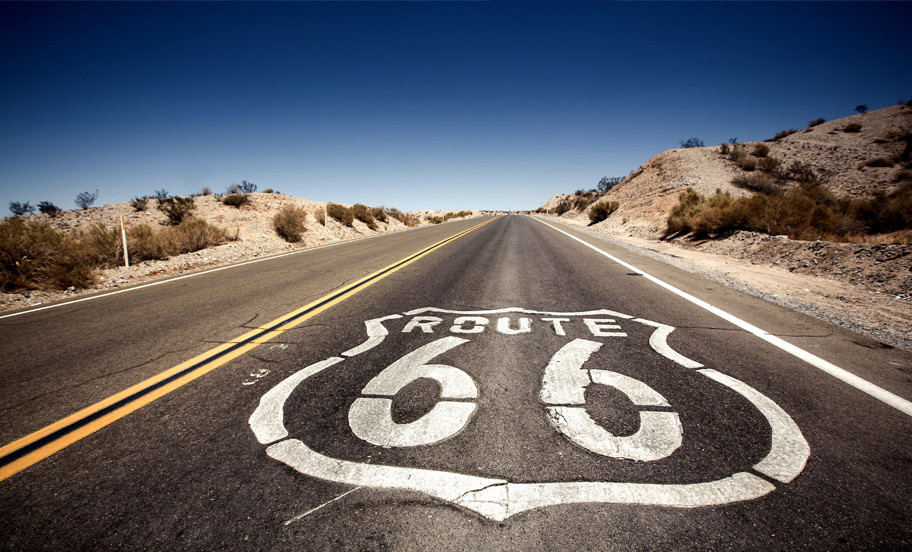 Seattle Car Rental
Seattle is a vibrant city located on Puget Sound in the stunning Pacific Northwest. It's the largest city in the state of Washington. In the Seattle area, there are approximately 3.98 million people. Two large tech companies have headquarters in the local vicinity, those being Microsoft and Amazon.

Seattle is surrounded by the Pacific Ocean, evergreen forests and mountains, making it one of the most popular destinations for hiking and boating enthusiasts. Not to mention an endless number of choices for the foodies out there. From Michelin star restaurants, to eclectic jazz, live music & theater clubs, to the many food trucks scattered throughout the city, and the vendors at the world famous Pike Market, there is something for everyone! And if fresh seafood is something you crave, Seattle will not disappoint.

The city is wealthy in culture and healthy ways of life, and it's no wonder that Seattle is the "Espresso Capital" of the United States, with a coffee bar on pretty much every corner. One of the city's most dynamic touring territories is the waterfront and wharfs. Here you can book a boat tour, see all the ferry docks, and recreational spaces and you don't want to miss the Great Ferris Wheel!

This city has much to offer, for all ages and interests. Getting a Seattle car rental to explore this city couldn't be easier. Pick up a Seattle SeaTac airport rental car after you land, or if you're already at your hotel, simply type in the zip code of the city or suburb that's closest to the place you're staying, scroll through the list of locations and car rental options, and reserve a rental car from the closest location.

If you or a member of your party have a disability and require hand controls for example, or need any other type of equipment, please be sure to contact us in advance so we can help ensure your rental car has everything you need for a comfortable journey. Let the exploring begin!
Interesting Facts About Seattle
Contrary to belief, Seattle is not the rainiest city in the US! New York, Boston and Houston experience more rainfall
There's a lot of water around Seattle. That said, it has the longest floating bridge in the world. The Evergreen Point Floating Bridge is almost 1.5 miles long.
Seattle is the birthplace of Starbucks. It's the largest coffee chain in the world with over 33,000 locations. That's a lot of coffee!
The iconic Space Needle stands 605-feet tall. It was constructed for the World's Fair in 1962. The stairwell contains 848 steps, so thankfully there's an elevator that can take you to the top in 43 seconds.
Seattle is home to the world's first gas station, opened in 1907.
Things to do in Seattle
Pike Place Market - You can't visit Seattle without visiting Pike Place Market. And no, it's not just a market where fish throwers toss large Monkfish around. This is a very authentic farmer's market that attracts over nine million visitors a year. If you can believe it, it actually started because of extremely pricey onions back in the 1900's if you can believe it. Fresh produce was so expensive that residents suggested there be a public market to buy directly from the farmers. It is now the oldest operating farmer's market in America.
The Museum of Flight - If you're even remotely interested in aerospace, then you must check this place out. This museum teaches us the history of Boeing as well as how aircraft contributed to both World War 1 and World War II. You can even walk through some of the planes there, such as the Concord and the first Boeing 747 plane ever tested.
Space Needle - This iconic landmark recently went through a multi-million remodel. Step onto The Loupe, the world's only rotating glass floor. This might not be for those that are afraid of heights, but if you can stomach it, get ready for some of the most awe-inspiring views of the structure and the city. for never-before-seen views of the structure and the city. Lean into tilting glass walls on the open-air deck and float over Seattle on one of 24 angled Skyriser glass benches. Taste and savour the Pacific Northwest's best while taking in the thrilling views.
Chihuly Garden and Glass - For the art lovers, don't bypass this incredible place. It's a monument to glass as art and features a large portion of Chihuly's work. The long-term exhibition, open since 2012, features a Glasshouse, an Exhibition Hall containing eight galleries and three drawing walls, and a lavish garden that serves as the backdrop for glass sculptures made up of incomprehensible shapes and extraordinarily splendid colors. So if Seattles famous, though celebrated cloudy skies have you feeling a little washed out, then Chihuly Garden and Glass will surely add some brilliant colour to your day!
Pacific Science Center - Ready for an unforgettable day? Does science, math, or technology inspire you or your children? If so, then hop in your car rental and visit the Pacific Science Center where you'll find a Planetarium, Laser Dome, Virtual Reality, and two IMAX Theaters. There are hundreds of mind-bending, interactive and exploratory exhibits. For example, in the Tinker Tank, you can try launching rockets. Or maybe you'd like to explore the warm and sunny lush Tropical Butterfly House that is filled with a variety of beautiful free-flying tropical butterflies. Also, you can even touch some live marine animals in the Saltwater Tide Pool, then on to the next adventure where you can explore distant galaxies during a Planetarium Show. The laser shows are amazing too. Oh and if that's not enough, there's also a massive screen to take in an IMAX® film.
Seattle Car Rentals Suburb Locations
Nearby Airports (distance from Seattle city center)
Seattle-Tacoma International Airport (SEA) (14 miles)
King County International Airport (BFI) (7 miles)
Bellingham International Airport (BLI) (94 miles)
Seattle - Tacoma International Airport (SEA)
Seattle–Tacoma International Airport, also referred to as Sea–Tac Airport or Sea–Tac, is the primary commercial airport serving the Seattle metropolitan area in the U.S. state of Washington. It is in the city of SeaTac, approximately 14 miles south of Downtown Seattle and 18 miles north-northeast of Downtown Tacoma.

All car rental companies currently operating at Seattle International Airport operate an off-site car rental facility (see address below) where dedicated shuttle buses transport passengers free of charge 24 hours a day, the 365 days of the year.

SEA Airport has two passenger pickup areas located outside on the lower road on the baggage claim level. One at the north end and one at the south end of the terminal. From there, the shuttles will take passengers and their luggage in a short five-minute journey and drop them off at the car rental facilities.
Contact Information for Seattle-Tacoma International Airport (SEA)
Address: 17801 International Blvd, Seattle, WA 98158, United States

Telephone: 1 (206) 787-5388

Airport Code: SEA

Seattle-Tacoma International Car Rental Facility Location (SEA)

Address: 3150 S. 160th St., SeaTac, WA 98188
King County International Airport (BFI)
This airport is located 6 miles from Seattle's city center. King County International Airport-Boeing Field is one of the busiest general aviation airports in the nation.

The airport serves all sizes and types of aircraft, fills a wide range of commercial and recreational needs, and is home base for about 150 businesses - including air cargo companies, flight schools, charter operations, and helicopter services. It has two airlines that offer passenger service which depart from the main terminal
Contact Information for King County International Airport (BFI)
Address: 7277 Perimeter Rd. S., Seattle, WA 98108

Telephone: 1 (206)-296-7334

Airport Code: (BFI)
Seattle Car Rental FAQs
What is the most popular rental car in Seattle?
Most customers choose the intermediate or mid-size car as their preferred option when renting a car at SeaTac. This car is more fuel efficient than most of the larger vehicles, and also easier to park. The cost is often very competitive as well, making this a great choice for an individual or small family. If you have a larger group of passengers, you may need to consider a 7 passenger SUV or a minivan, both being practical alternatives for larger parties wanting a car rental at SeaTac Airport.
How will I find the best price for my Seattle rental car?
The best way to obtain a good price for your Seattle car rental is to search our website as soon as you have finalized your trip plans, and you have your arrival/departure dates and times. Determine which type and size of rental vehicle will suit your needs, and book the best option right away. As your trip date gets closer, come back on the website, and start another search, as sometimes the prices fluctuate, and you may see the same or a better rental car for Seattle at a better rate. When you do, rebook and cancel your existing Seattle Airport car rental reservation.
What happens if I need to cancel my cheap Seattle car rental reservation?
No problem - it is always free to book and to cancel a rental car reservation with Discount USA Car Rental. Our staff are here to help as well if you need to make changes to an existing reservation - you can email or phone us, and we will assist you in re-booking your car rentals in Seattle with your changes.
What should I provide at the rental counter for the best car rental in Seattle?
When you book your Seattle car rentals with us, we send you an email confirmation with all of the details including the name of the car rental company at Seattle Airport and the confirmation number you will present at the car rental counter. Print this confirmation and bring it with you to the airport. It also has our phone number, in case you have any last minute questions, or difficulties.

Don't forget your driver's license. The driver's license must match the name of the driver on the confirmation email. If you are traveling from a country that does not have alphabetical driver's licenses, you will need to obtain an International Driving Permit and bring it with you as well as your driver's license. A passport will also be good to have with you.

A credit card in the name of the driver is a necessity. Debit cards may or may not be accepted and have some restrictions such as car size, age, and more. Make sure you read the details when booking so you know your debit card will qualify. Debit Cards must have a Visa or Mastercard logo, and be associated with your bank account.