SALT LAKE CITY CAR RENTAL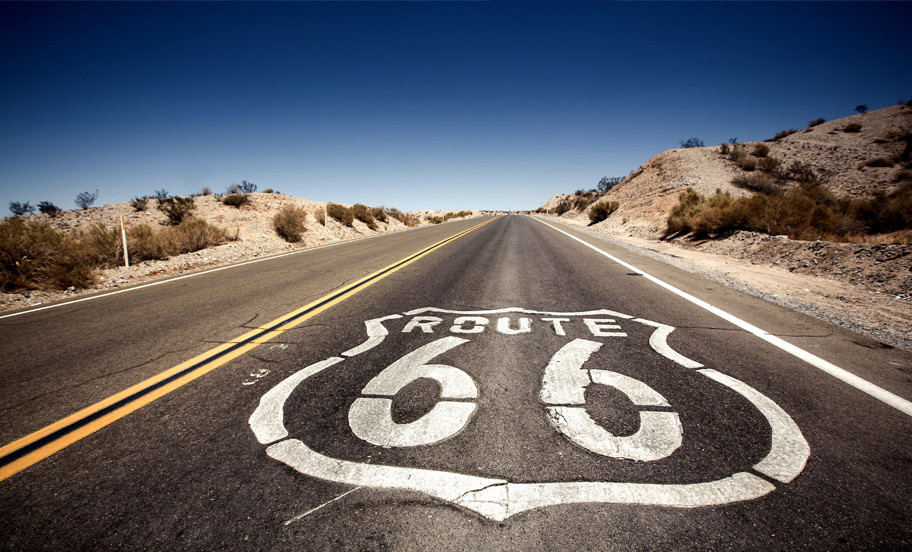 Salt Lake City Car Rental
Salt Lake City (or simply Salt Lake) is the capital of, and the biggest metropolitan area in the state of Utah, with a population of over 1.2 million people. This modern city lies on the foothills of the Rocky Mountains. It's bordered by the Great Salt Lake and the stunning snow-capped Wasatch Mountain Range to the east, and to the west, the Oquirrh Mountains (pronounced "oaker").

Salt Lake is at a much higher elevation than most cities (4,330 feet above sea level), and is a dry mountain desert. The air is dry and there is less oxygen than what most people are accustomed to. So if you're planning on visiting the ski resorts, which are only a 45-minute drive from downtown, it's recommended that you stay a night in Salt Lake City first before getting in your rental car to hit the slopes, to help avoid elevation sickness. There are 5 National parks offering endless amounts of outdoor recreational activities. It was the host of the Winter Olympics in 2002.

This city has a vibrant performing arts scene, award winning dining, numerous distilleries and the surprising-to-most fact that Salt Lake is reported as having one of the highest LGBTQ populations in the nation. This once Old West town is now a forward-thinking, urban hub. It is also home to the University of Utah, and other nationally-recognized schools.

Salt Lake City enjoys temperate spring and fall weather, with a dry-warm summer that reaches triple digits for only a short while. So really, Salt Lake gets the best of each season.

Getting a car rental to explore this city couldn't be easier. Pick up a car rental at the Salt Lake City International airport after you land, or if you're already at your hotel, simply type in the zip code of the city or suburb that's closest to the place you're staying, scroll through the list of locations and car rental options, and reserve a rental car from the nearest location.

If you or a member of your party have a disability and require hand controls for example, or need any other type of equipment, please be sure to contact us in advance so we can help ensure your rental car has everything you need for a comfortable journey.


Interesting Facts About Salt Lake City
Backed by science, it is said that Utah has the greatest snow on Earth! The temperature and humidity make for perfect powder that is very fluffy.
The world's first KFC opened up here in 1952.
The salt content is very high in the Great Salt Lake, so high you can actually float. You will not sink.
You'll notice the streets downtown are extremely wide. The reason being, they needed to be that wide to accommodate oxcarts making u-turns.
Salt Lake City is considered to be the next Silicon Valley.
Things to do in Salt Lake City
Temple Square - No matter your faith or lack thereof, you will be impressed by the engineering of the Salt Lake Temple. The temple sits on Salt Lake City's center block, known as Temple Square. Temple Square's three-block, 35-acre plaza is home to nearly 20 attractions related to the Church of Jesus Christ of Latter-Day Saints. There are other fascinating buildings like the massive Tabernacle and the Gothic-style Assembly Hall. You should also stop by the Family History Library, the largest genealogy library in the world. Once you've toured the sites, stroll through the square's scenic gardens and past the gurgling fountains.
Great Salt Lake - Located 26 miles from the city center. This lake is roughly 1,700 square miles. You can swim and sunbathe in and around this lake. Antelope Island State Park is a great access point to do so. The water is much saltier than the ocean, so it's very easy and fun to float. There are also ample hiking trails, places to have a picnic, do some boating and fishing.
Red Butte Garden - Filled with beautifully landscaped plots, peaceful fountains and pleasant pathways, Red Butte Garden is a great place for plant enthusiasts as well as visitors looking for quiet respite. It's located on the University of Utah campus in northeast Salt Lake City, and is divided into sections, each devoted to a specific type of plant or ecosystem.
See a 3D IMAX Movie at the Clark Planetarium - located in what is known as the Gateway, is just south in downtown Salt Lake City. There are 10,000 square feet of free exhibits in the Theater along with a Planet Fun Store where you can find any game or toy related to space. This theater is the first digital dome planetarium in the United States.
Visit the Tracy Aviary - This wonderful place cares for birds and nature through education and conservation. It provides a sanctuary for many species of birds from all around the world. Native Utah birds also find protection at the Aviary and in the surrounding Liberty Park. There's a duck pond full of Mallards, Golden-Eye, Redheads, and Teal. There are many exhibits and you'll get to experience and learn about birds you've never heard or seen.
Salt Lake City Car Rentals Suburb Locations
Nearby Airports (distance from Salt Lake city center)
Salt Lake City International Airport (SLC) 5 miles
Ogden Hinckley Airport (OGD) 31 miles
Provo Municipal Airport (PVU) 38 miles
Salt Lake City International Airport (SLC)
This is the 23rd largest airport in North America. It's the closest commercial airport for more than 2.5 million people. It is the hub for Delta Airlines.

There are ATM's, animal relief areas, infant care and nursing mothers rooms, and plenty of dining and shopping options.

Rental car counters are located in the Gateway Center, which is adjacent to the parking garage and accessible from the terminal by using the two bridges in the baggage claim area.

Contact Information for Salt Lake City International Airport (SLC)

Telephone: 1 (801) 575-2400

Address: 776 North Terminal Drive, Salt Lake City, UT, 84122

Airport Code: SLC
Salt Lake City Car Rental FAQs
What is the most popular rental car in Salt Lake City?
When booking a cheap Salt Lake City Car Rental, the best choice completely depends on your needs, including your budget, the size of your group, the amount of driving you plan on doing, and simply what type of vehicle you feel most comfortable in. The Intermediate/mid-size car is always a popular choice, due to the fact that it's fuel efficient, and it's not too big, and it's not too small, especially for 2-4 people. If you plan on doing some skiing at the local resorts, then it might be best to consider renting a Midsize or Standard size SUV (seats 5), or even a 7 passenger SUV if you have a larger group or lots of gear.
How will I find the best price for my Salt Lake City rental car?
To find the best price for your cheap Salt Lake City car rental, begin by searching our website as soon as you have finalized your trip plans. You will need to input your arrival/departure dates and the times for both pick up and drop off. Once the search results appear, you can then choose the type and size of rental vehicle you would like and book the best option right away. That guarantees the rate for you as of that day. So if rates increase, you are locked into that rate. But because rates do fluctuate, it's a good idea to check back periodically on our website to see if there are lower prices, simply by putting in the same dates and time and doing another search. If a lower rate is found, you can make another car rental reservation for Salt Lake city and cancel the existing one.
What happens if I need to cancel my reservation?
There is no fee to cancel your booking if you book with us. Discount USA Car Rental does not take any money up front, nor do we do a credit card number. All that's needed to make a reservation is the primary driver's name and email address, so you can cancel your booking at any time with no charge, even at the last minute. If you need to change your booking, we can help you re-book or adjust your booking with the car company as needed. Contact us anytime to assist with changes.
What should I provide at the rental counter for the best car rental in Salt Lake City?
When you arrive at the counter, you will need to provide your reservation confirmation number, a valid driver's license, and a major credit card, or debit credit card (not all suppliers and locations will accept a Debit Credit Card). The name on the reservation, driver's license and credit card must match. Please note that there are restrictions when using a Debit Credit Card, and they vary depending on which car rental company you're booked with. Please be sure to consider the method of payment you'll be using and read through the terms and conditions so you are fully prepared at the counter. You can call us too anytime and we will be happy to help as best we can.