DALLAS FORTH WORTH AIRPORT (DFW) CAR RENTAL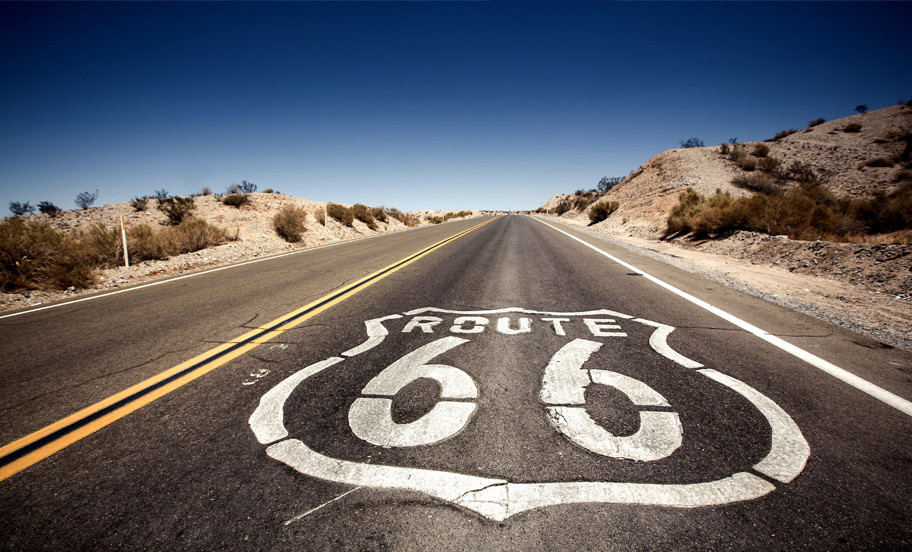 Dallas Airport Car Rentals
With a population over 1.34 million people, Dallas is the 9th most populous city in the United States, and the third largest city in Texas. Located in the north end of Texas, Dallas is the main core of the largest metropolitan area in the southern US, and the 4th largest inland metropolitan area with over 7.5 million people.

Dallas, and nearby Fort Worth were developed originally as a major railroad hub through the area to allow access to cotton, cattle, and later on oil. The construction of the Interstate Highway System built Dallas's prominence as a transportation hub, with four major interstate highways converging in the city.

Dallas is home to ten Fortune 500 companies right inside the city, and the area surrounding Dallas has a total of twenty-three Fortune 500 companies.

Dallas has been named the fifth most diverse city in the US in 2018, with a population from a large myriad of ethnic and religious backgrounds.

Dallas has much to offer tourists with its museums, and parks, and re-invented areas breathing new life into many neighborhoods. Book yourself a Dallas car rental and explore to your heart's content.
Things to do in Dallas
The Dallas Arboretum and Botanical Garden - Whether you are traveling with a partner, a group of friends, or with your family and children, there is lots to enjoy here, with almost two dozen different garden settings. Feast your eyes on color in the Margaret Elisabeth Jonsson Color Garden, or stroll through the Nancy Rutchik Red Maple Rill, with several waterfalls spread amongst the 80 or so different varieties of Japanese Maples. The kids will be kept busy taking the Texas Skywalk, and the Walk in the Clouds at the Rory Meyers Children's Adventure Garden.
Dallas Museum of Art - Explore over 5,000 years of history, with more than 23,000 pieces of artwork rotating into exhibitions. The museum store is popular with an extensive collection of art-related items to take home. Take a break and have lunch made from locally grown products at the SMA Cafe near the north entrance, in the Hamon Atrium.
The Sixth Floor Museum at Dealey Plaza - History buffs will put this spot at the top of the list of destinations, as you explore the period videos, artifacts and images chronicling the life and the assassination of President John F. Kennedy. Make sure you check out the corner window, and the re-creation of the crime scene that surrounds the very window where the shots were fired.
Enchanted Rock State Natural Area - If you are planning on touring areas outside of Dallas, you won't want to miss out on this nature filled area in Fredericksburg, just over 4 hours away. Loaded with breathtaking scenery, rock formations, and miles and miles of hiking trails. Allow a day for this trip, it will be worth it. Your rental car for Fort Worth and Dallas will come in handy on this journey.
The Fort Worth Stockyards National Historic District - Heading in the other direction from the airport will take you to Fort Worth, and a great place to shop, play and dine. Get a feel for the west as you belly up to the saloon-style bar, then head outside to watch the longhorns get herded down the street. Natural brick walkways, wooden corrals, and re-enacted gunfights are all waiting for you.
Interesting Facts About Dallas
The frozen margarita machines was invented in Dallas
The nation's largest arts district is in Dallas
The State Fair of Texas has been held in Dallas every year since 1886
Dallas had the first ever professional cheerleading squad
7-Eleven originated in Dallas
What's available at Dallas Fort Worth International Airport?
Dallas Fort Worth Is the third busiest airport in the world for aircraft coming and going, and tenth busiest for number of passengers in and out, serving over 75 million passengers in 2019.

The airport is located about half way between two major cities, Dallas and Fort Worth, and encompasses 27 square miles, making it the second largest in the United States for land area. It has its own Zip Code, 75261, as well as its own police force, fire service and emergency medical services. With 260 destinations, 67 of them international, and 193 domestic, Dallas Fort Worth Airport is included in a small group of airports in the world with that distinction.

Dallas Fort Worth Airport has an Art Program, with commissioned public art pieces, as well as walking paths to explore these artworks, all located in International Terminal D and the Skylink Stations. You can also visit the Sculpture Garden located outside. Notice the artwork built right into the floors with medallions and tiles creating beautiful works of art as well, located throughout areas of the airport.

For persons with disabilities, the airport has washrooms and wheelchairs available for your convenience. If you are renting a car at Dallas Fort Worth Airport, and you need to have any equipment added to your vehicle, please contact us at Discount USA Car Rental as soon as you book your vehicle. We will need your confirmation # as well as an accurate description of the piece of equipment you will need installed. This process can take up to a few days to coordinate with the Dallas rental car company you are booked with. We are always happy to help you make this happen.

Shopping, dining, airport lounges, dog relief areas, banks, and even a chiropractor are available at the airport to help you with your traveling needs.

When you land at DFW, there is a free trolley and also a free D-Link bus to take you around town, but traveling this way can take you hours to get between destinations. A car rental Dallas Airport will solve this problem, and allow you to relax comfortably in your vehicle while you take in the sights, and avoid the hot sun as you drive.

There is a Rental Car Center located near the south entrance of the Airport, open 24 hours/day for your Dallas rental car needs. When you arrive, and pick up your baggage, you can follow the signs for Rental Car pick up, which is located on the lower level of the terminal. Shuttle buses run 24 hours/day, departing every 10 to 15 minutes, with a 10 minute trip to the Dallas Fort Worth Rental Car Center.
Contact Information for Dallas Fort Worth International Airport (DFW)
Telephone: 1 (972)973-3112

Address: 2400 Aviation Drive, DFW Airport, Texas, 75261

Airport Code: DFW

Rental Car Center (RCC) Location

2424 E. 38th St, DFW Airport, TX, 75261
Dallas Car Rental FAQs
What is the most popular rental car in Dallas?
The compact car is the most popular Dallas Airport car rental, as it is small enough to conserve gas, yet large enough for a couple of travelers and their luggage. Parking will be easier as well, making this a practical option. If you have a larger family, you may need to consider renting a minivan in Dallas, or a larger SUV that will hold 5 or 7 people.
How will I find the best price for my Dallas rental car?
When you are ready to travel, and have made all of your flight arrangements for your trip to Dallas, you will be ready to start your Dallas car rental search on our website. Put in your pick up and return dates and times, and the airport, and start your Dallas Fort Worth International Airport car search. Choose the vehicle that best suits your needs and book it. Once you are booked, you can re-check rates on our website periodically, and if the rate comes down, or a better car choice shows up at a lower rate, you can book it and cancel your original booking. There is no cost to book or cancel with our website.
What happens if I need to cancel my reservation?
There is never a problem canceling a car rental Dallas booking with us, as there is no charge to book or cancel. If you just need to change your dates and times, you can rebook with your new information, and cancel your existing. If you ever need help, we are here to assist you, all you need to do is call us or send an email.
What should I provide at the rental counter for the best car rental at Dallas Fort Worth International Airport?
When you arrive at the Dallas Airport Car Rental Facility, you will need your valid driver's license, which must match the name on the rental confirmation. If you are traveling from a country where the driver's license is not alphabetical, you will also need to bring an International Driver's Permit. A credit card is the best option for paying, and the name on the credit card must match the driver's name as well. If you are planning on using a debit card, you will need to do some research to see if it will be accepted. Different rental car companies have their own sets of rules on the use of a debit card, some restrict the use to certain types of vehicles, or certain ages, and some will only allow it at the end of the rental. Make sure you are familiar with the debit card rules, which can be located in the details section of the confirmation email we sent you with your booking, or online once you select a car, you can view the details surrounding that vehicle and car company as well.