NASHVILLE CAR RENTAL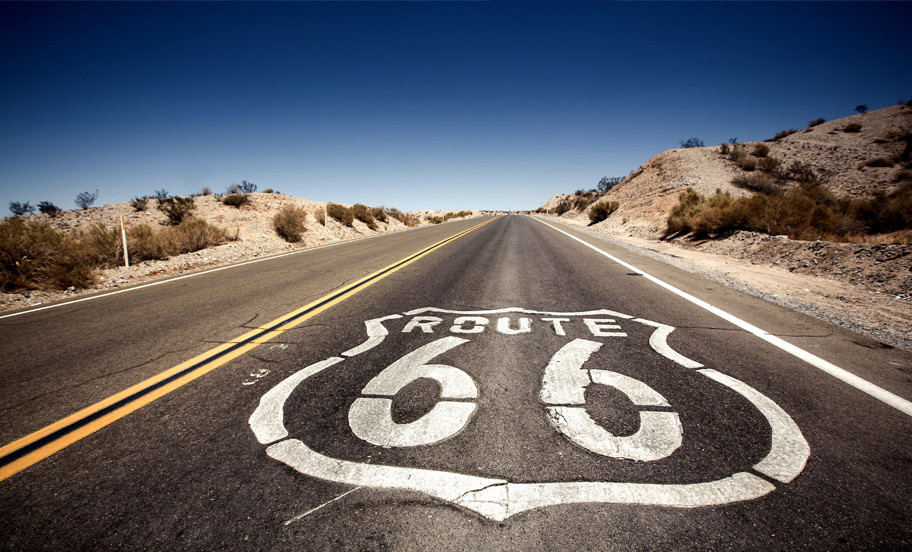 Nashville Car Rental
Ahhhh Nashville. Where to start. If you love music, country music in particular, then you will fall in love with this city. It's the capital of Tennessee and is home to the Country Music Hall of Fame. But country music is not all it's known for anymore.

This city has evolved over the years. It's modern economy is quite diversified. In addition to a heavily weighted music and entertainment industry, health care, finance and education services are also major players. And Nashville has become a haven for foodies seeking new experiences, including affordable Southern cooking and international fusion dishes.

Vanderbilt University is located here, as well as the Grand Ole Opry House and the Johnny Cash Museum. This city has a lot to offer, for all ages and interests. Getting a car rental to explore this city couldn't be easier. Pick up a car rental at the Nashville airport after you land, or if you're already at your hotel, simply type in the zip code of the city or suburb that's closest to the place you're staying, scroll through the list of locations and car rental options, and reserve a rental car from the closest location.

If you or a member of your party have a disability and require hand controls for example, or need any other type of equipment, please be sure to contact us in advance so we can help ensure your rental car has everything you need for a comfortable journey.
Interesting Facts About Nashville
The one and only Elvis Presley recorded over 200 songs at RCA's Studio B. When he was working on a Christmas album, he put up some festive lights to enhance the holiday spirit, and they are still hanging there today.
Morris Frank, a blind student at Vanderbilt University established The Seeing Eye Inc. which is the first seeing-eye dog training school in the United States.
Oprah Winfrey, while attending Tennessee State University, started her career in television in Nashville as the first black female news anchor at WLAC-TV.
There used to be a famous hotel in Nashville called Maxwell House Hotel. It is said President Theodore Roosevelt declared the hotel's coffee, with the well known slogan, "good to the last drop" .
Keep any eye out for "Batman Building". It's AT&T's building, a 33-story skyscraper that looks similar to the shape of Batman, the action hero's mask.
Things to do in Nashville
Visit the Grand Ole Opry
The Grand Ole Opry, an American Icon and Nashville's number one attraction. It's known for creating one-of-a-kind entertainment experiences for people of all ages. It's a weekly broadcast show with a live audience and is known as "country's most famous stage". It is the longest-running radio show, in all music genres - 95 years in fact! With country music's new stars, superstars, and legends live on stage, you never know what will happen next. And don't forget to walk over (1 minute form the Grand Ole Opry) to the Opry shop, for gifts, t-shirts, accessories and more.
Country Music Hall of Fame & Museum
It is located near another historic landmark, the Ryman Auditorium, less than a mile from the city center. If you love country music then this 2 hour self-guided tour of The Country Music Hall of Fame and Museum is for you. It honors legendary performers, songwriters and others who made an important contribution to country music. And the architecture is very unique itself. When viewed from the air, the building looks like a bass clef, making it an iconic feature of the Nashville skyline. There are dining options and shops, all open to the public.
The Johnny Cash Museum
Located less than one mile from the City Center, in downtown Nashville, the Johnny Cash Museum includes the world's biggest assemblage of Johnny Cash collector's items and memorabilia on the planet. Stroll through the life of the "Man in Black", who was inducted into the Rock and Roll Hall of Fame, the Country Music Hall of Fame and many others. He wrote gospel, country, blues and rock and roll music and was adored by many. In this museum you will enjoy a number of interactive exhibits, movies and so much more. There is a Bongo Java Coffee Shop and Museum Cafe as well.
Belle Meade Historic Site & Winery
History and charming Southern hospitality are the words that best describe Belle Meade. This lovely Greek Revival mansion was founded in the 1800's and is one of the biggest thoroughbred horse farms in the South, spanning over 54,000 acres. It's located only seven miles west of downtown Nashville. Book yourself a guided tour, or indulge in food and wine pairings, or perhaps a Bourbon tasting. There are also segway tours, gift shops, a restaurant and is home to Nashville's first winery.
Nashville Car Rentals Suburb Locations
Nearby Airports (distance from Nashville city center)
Nashville International Airport (BNA) 8 miles
Huntsville Airport (HSV) 105 miles
Chattanooga (CHA) 119 miles
Nashville International Airport
Located in the southeastern section of Nashville, approximately 11 miles from the city center, sits Nashville International Airport. It is a public/military airport that was established in 1937. Only in 1988 did it's name become Nashville International Airport. It used to be called Berry Field.

Inside you will find a variety of shops and restaurants, including book stores, a nail salon, shoe-shining service, an electronic shop, ATM's and more. A unique feature are the Minute Suites for Priority Pass members. These 5 suites offer unique services in a secure environment where you can nap, work, take a shower, or just relax before your flight.

And your car rental at the Nashville airport can be picked up at the Rental Car Facility. To get there, follow these instructions:

Directions to the Rental Car Facility:

Exit the Main Terminal on Level 1

Cross Terminal Drive to Terminal Garage 1 (directly across from the terminal building)

Once inside the garage on Level 1, turn left and follow signs to Rental Cars

Arrive at the Consolidated Rental Car Facility, next to Terminal Garage 1

Contact Information for Nashville International Airport (BNA)

Telephone: 1 (615) 275-1675

Address: 1 Terminal Drive, Nashville, TN, 37214

Airport Code: BNA
Nashville Car Rental FAQs
What is the most popular rental car in Nashville?
When booking a Nashville car rental, the best choice completely depends on what your needs are, including your budget, the size of your group, the amount of driving you plan on doing, and simply what type of vehicle you feel most comfortable in. The Intermediate/mid-size car is always a popular choice, due to the fact that it's fuel efficient, and it's not too big, and it's not too small, especially for 2-4 people. It's easy to park in the city as well. However, if your group is larger, you will want to look at a 7 passenger Mini Van or SUV.
How will I find the best price for my Nashville rental car?
To find the best price for your cheap Nashville car rental, begin by searching our website as soon as you have finalized your trip plans. You will need to input your arrival/departure dates and the times for both pick up and drop off. Once the search results appear, you can then choose the type and size of rental vehicle you would like and book the best option right away. That guarantees the rate for you as of that day. So if rates increase, you are locked into that rate. But because rates do fluctuate, it's a good idea to check back periodically on our website to see if there are lower prices, simply by putting in the same dates and time and doing another search. If a lower rate is found, you can make another car rental reservation for Nashville and cancel the existing one.
What happens if I need to cancel my reservation?
There is no fee to cancel your booking if you book with us. Discount USA Car Rental does not take any money up front, nor do we do a credit card number. All that's needed to make a reservation is the primary driver's name and email address, so you can cancel your booking at any time with no charge, even at the last minute. If you need to change your booking, we can help you re-book or adjust your booking with the car company as needed. Contact us anytime to assist with changes.
What should I provide at the rental counter for my cheap Nashville Rental Car?
When you arrive at the counter, you will need to provide your reservation confirmation number, a valid driver's license, and a major credit card, or debit credit card (not all suppliers and locations will accept a Debit Credit Card). The name on the reservation, driver's license and credit card must match. Please note that there are restrictions when using a Debit Credit Card, and they vary depending on which car rental company you're booked with. Please be sure to consider the method of payment you'll be using and read through the terms and conditions so you are fully prepared at the counter. You can call us too anytime and we will be happy to help as best we can.