LAS VEGAS CAR RENTAL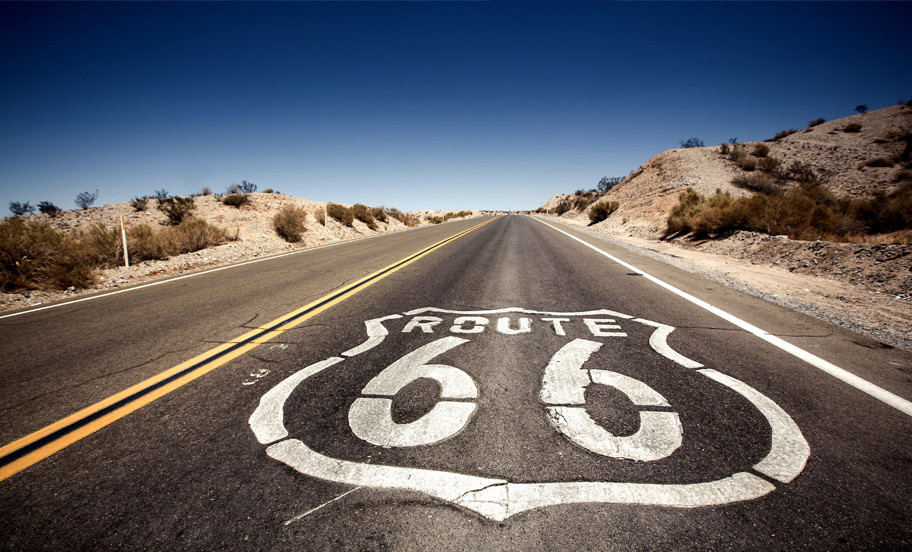 Las Vegas Car Rental
'What happens in Vegas, stays in Vegas'. Not any more it seems, the new slogan is 'What happens here, only happens here'. Either way Las Vegas is where it happens!

This desert oasis was originally founded by railroad workers and ranchers, but folks learned early that casinos and brothels were the money makers. This brought organized crime from the East Coast and by then the Nevada State had legalized gambling.

Visitors then and now, come to get luxury at an affordable price, along with the entertainment of gambling and shows. The superb entertainment, endless buffets and elaborate hotels, makes a trip to Las Vegas feel like a trip around the world!

Las Vegas can be a bit tiring at times and a nice road trip may be in order. There are few destinations near Las Vegas that may interest you and your family. Hoover dam and Boulder City is a 30 minute drive, Valley of Fire 40 takes about 40 minutes and the Grand Canyon can be reached in 2 hours. Lake Mead is only 45 mins away, a nice refreshing day on the water would really enhance your vacation.

Car rentals in Las Vegas are easy to attain. If you don't pick up a rental car at LAS airport, there are many outlets located throughout the city, some connected to the large hotels. Most hotels don't charge for parking, so why not get a Las Vegas car rental for your next trip! Contact Discount USA Car Rental anytime to book a Las Vegas rental car.
Interesting Facts About Las Vegas
Las Vegas rainfall measures just over 4 inches annually.
Las Vegas has over 150 casinos and 150,000 hotel rooms.
Las Vegas hosts over 100,000 weddings a year, the highest in America.
One of the top ten Foodie Havens of the United States.
Over 15,000 miles of neon tubing glows in Las Vegas.
Things to do in Las Vegas
The Linq High Roller
A great way to view the Las Vegas Strip is to ride the High Roller. With 28 pods that hold 40 passengers each, you won't have to wait long for a ride. Take the Happy Hour ride for unlimited drinks, it's Vegas!
Bellagio Fountains, Conservatory & Botanical Garden
The fountains of Bellagio are a must see, nighttime shows are the best. With music and lights, these soaring fountains will put on a dramatic show. The free indoor garden is a botanical showcase of horticulture and engineering. Displays change with the seasons.
Stratosphere Tower
Located at the North end of the Strip, at 1149 ft. this tower is the tallest in the US. The top has a pod that includes a revolving restaurant, observatory deck and lounges. As well, there are rides located at the top, for that extra thrill.
Fremont Street Experience
The original Vegas casino area 'Glitter Gulch', Freemont Street is now a pedestrian only 5 block party. The 90ft high ceiling cover allows videos to be played throughout the day and night. There are 3 stages that bring live music to the crowds and you can ride the SlotZilla zip line overhead of the party.
Pinball Hall of Fame
With over 700 machines, this is a fun day for the entire family. Dating back to the 1950's, the variety of pinball and novelty machines will bring back many fond memories.
Las Vegas Car Rentals Suburb Locations
Nearby Airports (Distance to Las Vegas Strip)
McCarran International Airport LAS (3 miles)
Henderson Executive Airport HSH (12 miles)
MCCarran International Airport (LAS)
Although McCarran airport is located in Paradise, Nevada, it is the main Las Vegas airport, located 5 miles from Downtown Las Vegas. First opened and operating in the 1940's for passengers and cargo, it contains 4 runways and 2 passenger terminals today.

Each terminal contains its own parking, dining and shopping facilities. As the two terminals are not physically connected, it is best to know which terminal your airline works out of, before you arrive. Standard services are available here, like most international airports, they include charging stations, play areas, smoking areas and pet relief stations. Handicapped passengers are fully covered with any service they require. The Fly Fit program encourages passengers to walk before and between flights. The mapped out terminal routes range from a half mile to 1.4 miles in length.

If you're done walking and you are 21 or older, sit down and try your luck at the variety of slot machines that are scattered around this airport. Just don't get too involved and miss your flight!

Contact us at Discount USA Car Rental, we will help you secure your cheap Las Vegas car rental !

Contact Information for McCarran International Airport (LAS)

Telephone: 1 (702) 261-5211

Address: 5757 Wayne Newton Blvd, Las Vegas, NV 89119, United States

Airport Code: LAS

Car Rental Facility Location

7135 Gilespie Street (approximately 3 miles from LAS airport). It is open 24 hours a day, 365 days per year. There are continuous shuttles to and from the airport. From the baggage claim area, follow signs to Ground Transportation, then find the Rental Car shuttle stop signs.
Henderson Executive Airport (HSH)
For the elite passengers who want a less busy airport experience than at McCarran, Henderson Executive Airport has a jet waiting for you. This modern airport has one terminal which contains a bar and restaurant, meeting rooms, pilot lounges with showers and sleeping quarters. Car rentals are available and limousine service to the tarmac can be arranged. The distance to the Las Vegas Strip is 12 miles. Contact Discount USA Car Rental, we can arrange your Las Vegas Car Rental.

Contact Information for Henderson Executive Airport (HSH)

Telephone: 1 (702) 261-4800

Address: 3500 Executive Terminal Dr, Henderson, NV 89052, United States

Airport Code: HSH

Car Rental Facility Location

Two car rental companies located right at this airport, make renting your car a breeze. Off site companies are available as well.
Las Vegas Car Rental FAQs
What is the best way to get a cheap car rental in Las Vegas?
We recommend you book your first vehicle as soon as you get your airline tickets booked and you know your dates and times for pick up and drop off. Even if your trip is many months away, it is best to lock in a car rental while the supply is still available, and there are still choices and possible lower rates. You can always check back on our website for lower prices and book any better options if they come available (and yes, sometimes they do!). It is always free to book and cancel any reservations made through us, so this is the best way to reserve the best car rental for your needs and save money.
What should I provide at the rental counter for the best car rental at Las Vegas International Airport?
The most important documents to bring are your valid driver's license and the credit card you will be using to pay for the vehicle. Both of these must match the name of the driver on the reservation. If you are traveling from another country, and your driver's license is not alphabetical, you may also need to bring an International Driver's Permit with you to accompany your driver's license. If you plan to use a debit card, you must check the rules of the car company you are choosing to use, as there are restrictions with most car rental companies in Las Vegas, and you don't want any surprises at the car rental counter. Debit cards must be associated with your bank account, and will have a Visa or Mastercard logo on them. When searching for a rental vehicle for Las Vegas on our website, once you choose a vehicle option, look at the fine details and read the debit card policy to see if it works for you. Each car company has different policies.