ALBUQUERQUE CAR RENTAL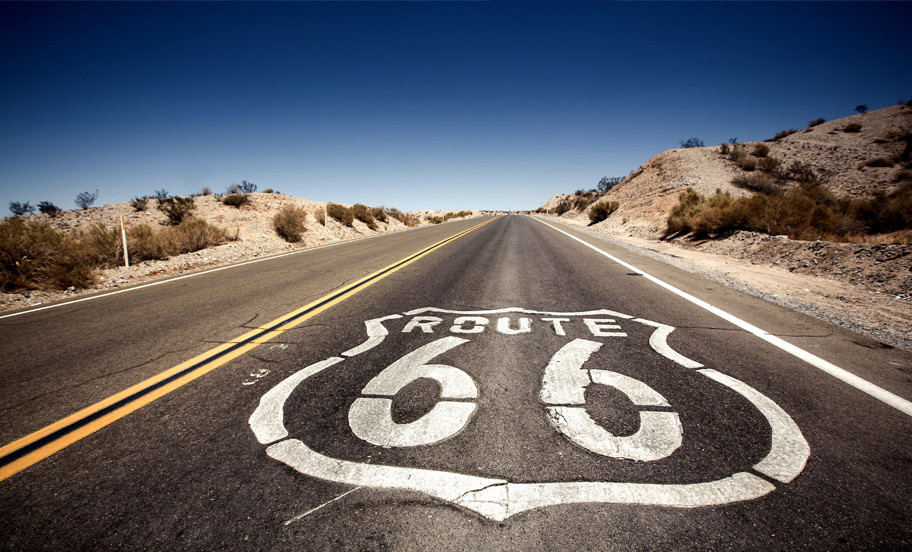 ALBUQUERQUE CAR RENTAL
Albuquerque is New Mexico's largest city, and is about an hours drive from Santa Fe, New Mexico . This vibrant city is an oasis located in the high desert and has a population of approximately 560,000 people.

When you arrive in Albuquerque, you'll feel like you've arrived in the authentic Southwest. As one of the most established cities in the United States, Albuquerque is proud of their unique multicultural history and legacy. Local American Hispanic and Latino social impacts are a piece of regular day to day existence. You will consistently know you're somewhere unique, regardless of whether you're eating at one of the traditional New Mexican eateries, browsing at one of the thousands of shops and galleries around town, or playing one the best golf courses in the Southwest. In very few cities will you find such a contrast between the past and present. Albuquerque's downtown core is completely different from Old Town Albuquerque. Old Town dates back to 1706 when it was founded as a Spanish colony. There are lovely historic adobe buildings in Old Town Albuquerque, such as San Felipe de Neri Church, 5 museums, and a number of shops selling Native American handicrafts.

Albuquerque boasts more than 310 days of sunshine, and the blue skies above make for stunning views, especially with the lovely Sandai Mountains in the background. "Sandai" means watermelon in Spanish, and during a sunset, the mountains often give off a reddish-pink glow of color.

This city has a lot to offer, for all ages and interests. Getting a car rental to explore this city couldn't be easier. Pick up a rental car at the Albuquerque airport after you land, or if you're already at your hotel, simply type in the zip code of the city or suburb that's closest to the place you're staying, scroll through the list of locations and car rental options, and reserve a rental car from the closest location.

If you or a member of your party have a disability and require hand controls for example, or need any other type of equipment, please be sure to contact us in advance so we can help ensure your rental car has everything you need for a comfortable journey.
Interesting Facts About Albuquerque
Albuquerque is the Hot Air Balloon capital of the world. Every year an international competition is held here. Hundreds of colorful balloons decorate the skies. It's truly a spectacle.
Albuquerque loves their prairie dogs. They have a charity that helps find homes for them.
Even though Microsoft's headquarters is currently located in Seattle, Bill Gates started the company in Albuquerque in the mid 1970's
Albuquerque is located on the iconic and historic Route 66.
Red and green chillies are a key component to the local gastronomic scene. They love their chile peppers. They love them so much that Albuquerque McDonalds have green chile cheeseburgers as part of their regular menu.
Things to do in Albuquerque
Route 66 - Get a car rental in Albuquerque and hit the open road! Back in the day, the 465 miles of New Mexico's Route 66 clamored with life and played home to some of the most notable experiences of American West: from herds of antelope on the high grassland, sensational mountain vistas, and the ancestral societies of New Mexico's local Puebloan people. Today, you can still take in the wistfulness of the Mother Road, neon signs and all. Be sure to stop at the Route 66 diner for a very delicious milkshake!
International Balloon Festival - If you happen to be visiting in October, be prepared for a mesmerizing experience. Albuquerque hosts an International Balloon Festival. Hundreds of these graceful giant balloons take to the skies. The largest balloon event and most photographed event on earth. OR, book a hot air balloon ride for you and your family anytime of the year.
Sandia Peak Tramway- There's no other way to take in awe-inspiring views of over 11,000 square miles of New Mexico. The tram is the longest aerial tram ride in North America. The ride will take you 2.7 miles up the Sandia Mountains.There's a restaurant at the top too.
Albuquerque Old Town - Founded in 1706, Old Town is beautiful and very charming. It's a great place to shop and discover. Old Town centers around the Plaza and San Felipe de Neri Church Surrounding historic homes and buildings have been renovated into today's shops, galleries and restaurants. There are great restaurants and quaint bed & breakfasts nearby. You can rent a bike or take a trolley tour, or explore a museum. There are meandering brick paths that lead to hidden patios, and lovely gardens and fountains are in abundance.
Indian Pueblo Cultural Center - For thousands of years, the numerous cultures of the Pueblo people called this area (now New Mexico) home. Located just two miles north of Old Town, the Center celebrates these living cultures and histories with an outstanding museum, as well as cultural events, lectures, workshops, and tours. And try to make some time to attend at least one of the traditional dances. There's a great restaurant and bakery too where you can enjoy some delicious and authentic New Native American Cuisine.
Albuquerque Car Rentals Suburb Locations
Nearby Airports (distance from Albuquerque city center)
Albuquerque International Sunport Airport (ABQ) 6 miles
Double Eagle II Airport (KAEG) 7 miles
Belen Regional Airport (KBRG) 35 miles
Albuquerque International Sunport Airport (ABQ)
This airport is the Gateway of New Mexico. It's well known for its southwestern architecture and cultural decor. Over 5 million people every year pass through this airport. Inside you'll find delicious New Mexican cuisine, as well as a world-class art collection and unique locally made gifts.

Some of Sunports amenities include a Mother's Nursing Room - it is peaceful and private. A Pet Relief Room, complete with synthetic grass and a fire hydrant! And if you have a Service Dog, preference will be given to your canine companion. There's also a recently renovated Mediation Room.

There is an off-site car rental facility. Car rental shuttles provide free transportation between the terminal building and the Car Rental Center 24 hours a day, 7 days per week. Shuttles run every 5 minutes from the commercial lane located outside the 1st level of the airport terminal. Shuttle buses are handicap-accessible.
Contact Information for Albuquerque International Sunport Airport (ABQ)
Address: 2200 Sunport Blvd, Albuquerque, NM 87106, United States

Telephone: 1 (505) 244-7700

Airport Code: ABQ

Car Rental Facility location at ABQ

Address: 3400 University SE, Albuquerque, NM 87106

Telephone: 1 (505) 315-7770
Albuquerque Car Rental FAQs
What is the most popular rental car in Albuquerque?
Many customers choose the intermediate or mid-size car as their preferred option when renting a car at the Albuquerque Airport. This car is more fuel efficient than most of the larger vehicles, and also easier to park. The cost is often very competitive as well, making this a great choice for an individual or small family. Really, any vehicle will be just fine, but if you are visiting during a windy time, the smaller cars can get blown around the road a bit more than a larger car. Also, if you're planning on driving up the Sandia mountains for example, an SUV is a good choice, though any type of vehicle will do. Really depends on your budget, comfort level in different types of vehicles, and how much driving you intend to do.
How will I find the best price for my cheap Albuquerque rental car?
The best way to obtain a good price for your Albuquerque car rental is to search our website as soon as you have finalized your trip plans, and you have your arrival/departure dates and times. Determine which type and size of rental vehicle will suit your needs, and book the best option right away. As your trip date gets closer, come back on the website, and start another search, as sometimes the prices fluctuate, and you may see the same or a better rental car for Seattle at a better rate. When you do, rebook and cancel your existing Albuquerque Airport car rental reservation.
What happens if I need to cancel my reservation?
You may cancel your reservation with Discount Hawaii Car Rental at any time. There is no fee to do so whatsoever. Our staff are always happy to help as well if you need to make changes to an existing reservation. You can email or phone us, and we will help you with re-booking your car rentals in Albuquerque.
What should I provide at the rental counter for the best car rental in Albuquerque?
When you book your Albuquerque car rental with Discount Hawaii Car Rental, we send you an email confirmation of your reservation with all of the details including the name of the car rental company at the Albuquerque Airport, and the confirmation number you will need to present at the car rental counter. Print this confirmation and bring it with you to the airport. It also includes our phone number, in case you have any last minute questions or difficulties.

Please do not forget your driver's license. The driver's license must match the name of the driver on the confirmation email (the Primary Driver). If you are traveling from a country that does not have alphabetical driver's licenses, you will need to obtain an International Driving Permit and bring it with you as well as your driver's license. A passport will also be a good thing to have with you.

A credit card in the name of the driver is a necessity. Debit cards with the Visa or Mastercard logo on it may or may not be accepted and have some restrictions such as car size, age of the driver, and more. Be sure you read the details when booking so you know your debit/credit card will qualify. Again, debit cards must have a Visa or Mastercard logo, and must be associated with your bank account.