ST. LOUIS CAR RENTAL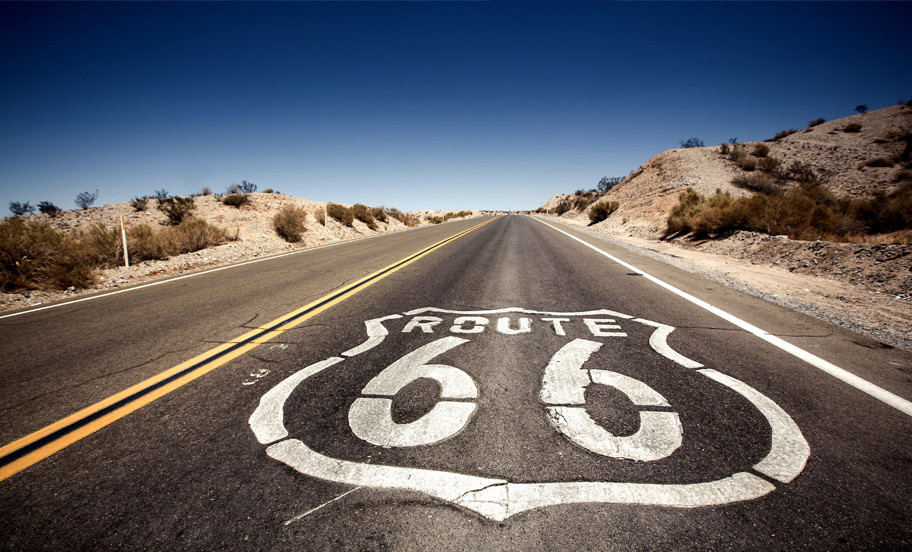 St. Louis Car Rental
St. Louis is the second largest major city in Missouri, and is located along the Mississippi River. It's iconic, 630-ft. Gateway Arch, built in the 1960s, honors the early 19th-century explorations of Lewis and Clark. There are beautiful replica paddlewheelers in the river that offer views of the arch. The bi-state metropolitan area, which extends into Illinois, has an approximate population of over 2.8 million, making it the largest metropolitan area in Missouri, and the second-largest in Illinois. It's the intersection of the Mississippi and Missouri River, so there are large amounts of grain and coal moved through St. Louis via barge.

The history here has been heavily influenced by Westward expansion and blues music. Sports are big in this city too, both hockey and baseball. St. Louis boasts some of the best cuisine - there is something for every palette. Regarding weather, it's possible to experience several types of weather in just one day. St. Louis has four seasons: hot, humid summers; wet, cool falls; cold, damp winters; and even wetter springs. However, it's not uncommon to get a 60 degree day in January.

Getting a car rental in St. Louis to explore this city and surrounding areas couldn't be easier. Pick up a car rental at the St. Louis Lambert International Airport after you land, or if you're already at your hotel, simply type in the zip code of the city or suburb that's near your home base, scroll through the list of locations and car rental options, and reserve a St. Louis rental car from the closest location.

If you or a member of your party have a disability and require hand controls for example, or need any other type of equipment, please be sure to contact us in advance so we can help ensure your rental car has everything you need for a comfortable journey.
Interesting Facts About St. Louis
The 1904 World's Fair in St. Louis brought to life a number of new foods that are popular today, including hot dogs, ice cream cones and iced tea.
St. Louis offers more free major attractions than any other city in the country outside Washington, D.C.
If you're visiting the famous Gateway Arch on a clear day, you can see almost 30 miles in each direction from the top.
The St. Louis Cardinals, the professional baseball team, is one of the most successful baseball franchises in history. To date, they've won 11 World Series titles.
The first United States kindergarten was started in St. Louis in 1873.
Things to do in St. Louis
City Museum - This is not your typical museum where it's expected that you be careful and relatively quiet. This museum is fun. You can climb around, get active with your kids, and just be a kid yourself. There are four floors filled with miles of tunnels, a full cave system, more than 30 slides, a circus, an arts area, a large outdoor climbing space, Architectural Museum, and a Cabin that serves adult beverages, a Museum of Mayhem, Mirth and Mystery, and so much more. Also, look up at the roof! There you'll see a Ferris Wheel and a bus hanging off its edge.
Missouri Botanical Garden - It was founded in 1859. It's a National Historic Landmark and a center for science, conservation, education and horticultural exhibits. It's become known as one of the top three botanical gardens in the world. There are 79 acres of horticultural displays, including formal and international gardens, and indoor conservatories. Lots of walking so be sure to wear comfortable shoes.
The Magic House - This children's museum originally opened in 1979, in a beautiful 5,500 square foot Victorian mansion, which is located in the center of St. Louis. Today, it's over 55,000 square feet, and it sees over 600,000 visitors a year. It's full of educational and interactive exhibits.
Cathedral Basilica of Saint Louis - The Mother Church of the Archdiocese of Saint Louis, this massive Cathedral was built between 1907 and 1914. It is famous for its' breathtaking interior mosaics, which took almost 80 years to create using more than 41 million pieces of glass tiles. The Cathedral is known for having one of the largest mosaic collections in the Western hemisphere
The Gateway Arch - A visit to the Gateway Arch is a must! It's an engineering marvel, made of stainless steel, and is an iconic landmark in St. Louis. Activities include a Tram Ride to the Top of the Gateway Arch, the Museum at the Gateway Arch, and a documentary film about the construction of the Arch. There is shopping at The Arch Store, a new Arch Cafe, and cruises to enjoy in Riverboats at the Gateway Arch.
St. Louis Car Rentals Suburb Locations
Nearby Airports (distance from St. Louis city center)
St. Louis Lambert International Airport (STL) 16 miles
Creve Coeur Airport 4 miles
Spirit of St. Louis Airport (SUS) 17 miles
St. Louis Lambert International Airport (STL)
St. Louis Lambert International Airport, formerly Lambert–St. Louis International Airport, is an international airport serving St. Louis, Missouri, United States. It's commonly referred to as Lambert Field or simply Lambert, it is the largest and busiest airport in Missouri.

There are two terminals with numerous restaurants, cafes, newsstands, wine merchants, pet relief areas, massage facilities, and the US Bank is located in Terminal 1. There are ATM's as well. There is paid-for Wi-Fi internet access throughout the Airport, a post drop on the lower level, and data ports and public phones are available as well.

There are several car rental companies that service the airport. After you get your luggage, step outside of the baggage claim area and get on the shuttle bus for the company you're booked with for your St. Louis Airport car rental.
Contact Information for St. Louis Lambert International Airport (STL)
Telephone: 1 (314) 890-1333

Address: 10701 Lambert International Blvd, St Louis, MO 63145

Airport Code: STL
St. Louis Car Rental FAQs
What is the most popular rental car in St. Louis?
When booking a Car Rental in St. Louis, the best will depend on what your needs are. Consider your budget, the size of your group, the amount of driving you plan on doing, and simply what type of vehicle you feel most comfortable in. The Intermediate/mid-size car is always a popular choice, due to the fact that it's fuel efficient, and it's not too big, and it's not too small, especially for 2-4 people. Now if you're going to explore the great outdoors, and perhaps have some hiking gear with you, or golf clubs, it might be a good idea to look into a Midsize or Standard size SUV (seats 5), or a MiniVan that seats 7 if you're travelling with a larger group.
How will I find the best price for my St. Louis rental car?
To find the best price for your cheap St. Louis car rental, begin by searching our website as soon as you have finalized your trip plans. You will need to input your arrival/departure dates and the times for both pick up and drop off. Once the search results appear, you can then choose the type and size of rental vehicle you would like and book the best option right away. That guarantees the rate for you as of that day. So if rates increase, you are locked into that rate. But because rates do fluctuate, it's a good idea to check back periodically on our website to see if there are lower prices, simply by putting in the same dates and time and doing another search. If a lower rate is found, you can make another car rental reservation for St. Louis and cancel the existing one.
What happens if I need to cancel my reservation?
There is no fee to cancel your booking if you book with us. Discount USA Car Rental does not take any money up front, nor do we do a credit card number. All that's needed to make a reservation is the primary driver's name and email address, so you can cancel your booking at any time with no charge, even at the last minute. If you need to change your booking, we can help you re-book or adjust your booking with the car company as needed. Contact us anytime to assist with changes.
What should I provide at the rental counter for my car rental in St. Louis?
When you arrive at the counter, you will need to provide your reservation confirmation number, a valid driver's license, and a major credit card, or debit credit card (not all suppliers and locations will accept a Debit Credit Card). The name on the reservation, driver's license and credit card must match. Please note that there are restrictions when using a Debit Credit Card, and they vary depending on which car rental company you're booked with. Please be sure to consider the method of payment you'll be using and read through the terms and conditions so you are fully prepared at the counter. You can call us too anytime and we will be happy to help as best we can.