MINNEAPOLIS CAR RENTAL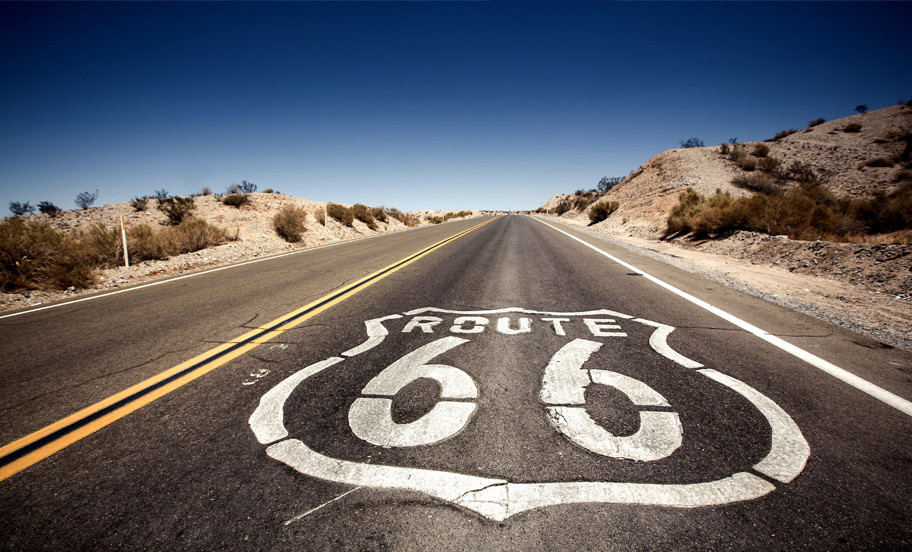 Minneapolis Car Rental
You will be welcomed in Minneapolis with open arms, so to speak, "Minnesota nice" is a quality that the people here are known for - the locals are warm, friendly, and polite. Minneapolis is the most populous city in the mid western state of Minnesota. You may have heard the term "Twin Cities"? Well, Minneapolis and St.Paul border each other, and the two make up the Twin Cities. Minneapolis is where the office high-rises are as well as the energetic hip nightlife, whereas St. Paul, the State Capital, is more quiet, calm, and green. The two cities are divided by the Mississippi River.

Minneapolis is also known as the Land of 10,000 lakes. Within the city's limits are 22 lakes and lagoons and over 170 parks. The lakes and parks offer lots of options for outdoor activities including swimming, biking, walking, and fishing. And in the winter, it's pretty common to see people out playing hockey on the local frozen lakes.

The city is also known for its many cultural landmarks such as the Minneapolis Sculpture Garden, the Mill City Museum, Historic Fort Snelling and many more.

Getting a car rental in Minneapolis to explore the city and surrounding area couldn't be easier. Pick up a car rental at the Minneapolis-St. Paul International Airport after you land, or if you're already at your hotel, simply type in the zip code of the city or suburb that's near your homebase, scroll through the list of locations and car rental options, and reserve a Minneapolis rental car from the closest location.

If you or a member of your party have a disability and require hand controls for example, or need any other type of equipment, please be sure to contact us in advance so we can help ensure your rental car has everything you need for a comfortable journey.
Interesting Facts About Minneapolis
The absolutely delicious Honeycrisp Apple was invented at the University of Minnesota. It's the State fruit now, as of 2006.
The Mall of America is larger than 78 football fields. Google actually created indoor maps for this mall.
Minneapolis is home to the most golfers per capita in America.
The creator of the Peanuts Comic (you know, Snoopy?), Charles M. Schulz, was born in Minneapolis.
Ranked as one of the best cities for Bikers, Minneapolis has almost 10,000 cyclists on the roads, paths and trails everyday.
Things to do in Minneapolis
Minnehaha Park
Oldest park in Minneapolis with over 193 acres of beautiful trails, limestone bluffs and a 53-foot waterfall. Just a great place if you enjoy parks. There are big mature trees and plenty of spots to enjoy a picnic.
Minneapolis Sculpture Garden
This 11-acre outdoor exhibit is located only one mile southwest of central Minneapolis. There are over 60 outdoor sculptures, some being interactive. One of the most popular sculptures is the Spoonbridge and Cherry which is an enormous spoon and cherry in the center of the park.
Minneapolis Institute of Art
You can walk through and explore over 4,500 years of history. There are more than 90,000 works of art, from six continents and several special exhibitions. This is one of the biggest art museums in the United States.
Shop at Mall of America
Great place to visit on a rainy day. This mall is massive! It has over 500 stores, so be sure to wear comfortable shoes. If shopping is not your thing, then be sure to check out the Nickelodeon Universe amusement park (rides and all), or the Sea Life Minnesota Aquarium. Lots of family-fun to be had here.
Guthrie Theater
This downtown theater was opened in 1963 with a production of "Hamlet". It's loved by many due to it's fine balance of avant-garde and classical theater productions. It has 3 performance spaces, a lovely restaurant, a couple casual eateries and boasts some of the best views of Minneapolis.
Minneapolis Car Rentals Suburb Locations
Nearby Airports (distance from Minneapolis city center)
Minneapolis-St. Paul International Airport (MSP) 7 miles
St. Cloud Regional Airport (STC) 55 miles
Rochester International Airport (RST) 83 miles
Minneapolis Saint Paul Airport (MSP)
This airport is surrounded by Minneapolis, St. Paul, Bloomington, Eagan, Mendota Heights and Richfield. It has one airfield, four runways and two terminal buildings. There is a light rail transit service between the two terminals. MSP has been considered among the best in the country, winning the title of "Best Airport in North America" for three years running.

Here you'll find top-notch dining, unique shops, ATM's, a 1.4 mile walking path, two aviation-inspired play areas, nursing mothers rooms, and there are even some pretty popular animal ambassadors - over 96 therapy dogs help passengers and visitors relax, and there's even a therapy cat! There are some on-site pampering options, lodging, and a public piano that welcomes anyone to play a little.

Terminal 1 Car Rentals On-airport rental car counters at Terminal 1 are located on the ground level of the Silver Parking Ramp. Passengers can take the underground tram to the ramp and follow the wayfinding signs to the rental area. The entrance to the Silver Ramp is located under the Prince mural.

Terminal 2 Car Rentals At Terminal 2, on-airport rental car counters are located in the Ground Transportation Center on the ground level of the Purple Ramp directly across from the terminal building.

Contact Information for Minneapolis Saint Paul International Airport (MSP)

Telephone: 1 (612) 726-5555

Address for Terminal 1: 4300 Glumack Drive, St. Paul, MN 55111

Address for Terminal 2: 7150 Humphrey Drive, Minneapolis, MN 55450

Airport Code: MSP
Minneapolis Car Rental FAQs
What is the most popular rental car in Minneapolis?
When booking a car rental in Minneapolis, the best option will depend on what your needs are. Consider your budget, the size of your group, the amount of driving you plan on doing, and simply what type of vehicle you feel most comfortable in. The Intermediate/mid-size car is always a popular choice, due to the fact that it's fuel efficient, and it's not too big, and it's not too small, especially for 2-4 people. Now if you're going to explore the great outdoors, and perhaps have some hiking gear with you, or golf clubs, it might be a good idea to look into a Midsize or Standard size SUV (seats 5), or a Mini Van that seats 7 if you're traveling with a larger group.
How will I find the best price for my Minneapolis rental car?
To find the best price for your cheap Minneapolis car rental, begin by searching our website as soon as you have finalized your trip plans. You will need to input your arrival/departure dates and the times for both pick up and drop off. Once the search results appear, you can then choose the type and size of rental vehicle you would like and book the best option right away. That guarantees the rate for you as of that day. So if rates increase, you are locked into that rate. But because rates do fluctuate, it's a good idea to check back periodically on our website to see if there are lower prices, simply by putting in the same dates and time and doing another search. If a lower rate is found, you can make another car rental reservation for Minneapolis and cancel the existing one.
What happens if I need to cancel my reservation?
There is no fee to cancel your booking if you book with us. Discount USA Car Rental does not take any money up front, nor do we do a credit card number. All that's needed to make a reservation is the primary driver's name and email address, so you can cancel your booking at any time with no charge, even at the last minute. If you need to change your booking, we can help you re-book or adjust your booking with the car company as needed. Contact us anytime to assist with changes.
What should I provide at the rental counter for the best car rental in Minneapolis?
When you arrive at the counter, you will need to provide your reservation confirmation number, a valid driver's license, and a major credit card, or debit credit card (not all suppliers and locations will accept a Debit Credit Card). The name on the reservation, driver's license and credit card must match. Please note that there are restrictions when using a Debit Credit Card, and they vary depending on which car rental company you're booked with. Please be sure to consider the method of payment you'll be using and read through the terms and conditions so you are fully prepared at the counter. You can call us too anytime and we will be happy to help as best we can.