DETROIT CAR RENTAL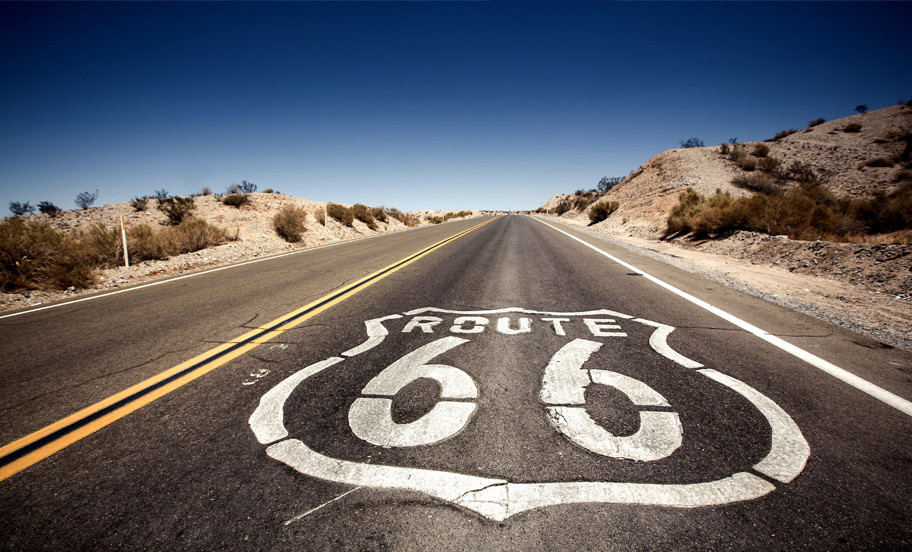 Detroit Car Rental
Detroit is the biggest city in the midwestern state of Michigan. Metro Detroit has a population of 4.3 million people. This city is known for music, art, architecture and has a long history in the automotive industry. In fact, it's nickname is Motor City due to the fact that it was the global center of the Automotive industry in the early 20th century. There are 4 major waterways that connect the Great Lakes to the Saint Lawrence Seaway and Detroit is a major port on one of those straits which is the Detroit River.

Close to the downtown core sits the grandeur Detroit Institute of Arts which is famed for the Detroit Industry Murals painted by Diego Rivera. Detroit is also the birthplace of Motown Records, whose chart-topping history is on display at their original headquarters, Hitsville U.S.A.

This city has a lot of history, and there is never a lack of things to do. Getting a car rental in Detroit to explore this city couldn't be easier. Pick up a car rental at the Detroit International airport after you land, or if you're already at your hotel, simply type in the zip code of the city or suburb that's near your homebase, scroll through the list of locations and car rental options, and reserve a Detroit rental car from the closest location.

If you or a member of your party have a disability and require hand controls for example, or need any other type of equipment, please be sure to contact us in advance so we can help ensure your rental car has everything you need for a comfortable journey.
Interesting Facts About Detroit
Detroit is home the only full fledged floating post office in the United States
Not many know this, but Detroit holds the title of being the Potato Chip Capital. People here eat 7 pounds of chips per year. The rest of the country consumes around 4 pounds every year.
The Detroit River is actually a strait, not a river. It connects Lake Huron and Lake Erie.
Kmart started in Detroit, in 1897
The Detroit Red Wings scored the winning goal in the longest hockey game in history. The goal was scored in the 6th overtime, at 2:25am
Things to do in Detroit
Visit Belle Isle Island
It's essentially a small island park, approximately 3 miles in length and one mile wide, and is located in the Detroit River. It's very green and lush, simply a beautiful place to enjoy long walks and other activities. It was developed in the 19th century. Here you will also find the Belle Isle Aquarium, a Conservatory, a Nature Center, the James Scott Memorial Fountain, the Dossin Great Lakes Museum, a golf course and a swimming beach.
See the Detroit Masonic Temple
If you like buildings, then be sure to visit this stunning piece of Gothic architecture. It's located on Temple Avenue and is the largest of its kind in the world. Built from Indiana limestone, this Temple is visually stunning.
Detroit Public Library
It all began with 5,000 books, in a room within the old Capital High School Building, back in 1865. It moved in 1921 and is now home to a staggering number of collections. This majestic Italian Renaissance design almost feels like a temple for learning. It's truly awe-inspiring. It's a significant landmark in Detroit and is the ideal location to visit for history buffs, art enthusiasts, and lovers of libraries.
Greenfield Village and Henry Ford Museum
Located about 20 minutes from Downtown Detroit, you will find 250 acres packed full of America's culture, inventions, and people. There are hundreds of hands-on ways to explore it. The attractions and resources include the Henry Ford Museum of American Innovation, Greenfield Village, Ford Rouge Factory Tour and Benson Ford Research Center. Experience what it's like to be in a real automobile factory, or to be on a working farm, then there's the Model T rides and the Wright brothers workshop. So much to see and do!
Motown Museum
Berry Gordy purchased this home in 1959 and he lived here and recorded the Motown hits. It's nickname is "Hitsville U.S.A." and is Motown's first recording studio and homebase. Inside you'll find costumes, great artwork, photos and music that will transport you to simpler times.
Detroit Car Rentals Suburb Locations
Nearby Airports (distance from Detroit city center)
Detroit Metropolitan Wayne County Airport (DTW) 20 miles
Bishop International Airport (FNT) 66 miles
Capital Regional International Airport (LAN) 94 miles
Detroit Metropolitan Wayne County Airport (DTW)
Detroit Metropolitan Wayne County Airport, usually called Detroit Metro Airport, Metro Airport, or just DTW, is a major international airport in the United States. It's located in Romulus, Michigan. More than 1,100 flights per day take place at DTW to and from four continents. DTW is operated by the Wayne County Airport Authority (WCAA), which also operates nearby Willow Run Airport (YIP), an important corporate, cargo and general aviation facility.

It has six runways, two large terminals with attached parking structures, and 145 gates, providing nonstop to more than 140 domestic and international destinations. While several major airlines operate out of Detroit Metro Airport, including Spirit Airlines and Southwest Airlines,​ it's Delta that offers the most flights—it's the airline's second-largest hub.

The modern terminals are very well laid out, and security lines move fast. There are several dining options where you can grab a snack, or sit down in a restaurant for a relaxing meal. You'll find ATM's, Wi-Fi, bookstores, cosmetic counters, clothing stores, 9 nursing rooms, and a couple of reflection rooms which are great for meditation and spiritual reflection.

Pick Up Your Cheap Detroit Rental Car

Once you've claimed your baggage, follow signs to Ground Transportation and take a courtesy shuttle to the rental car campus, located at the Northeast corner of the airport along Lucas Drive. Rental car shuttle bus stops can be found in the Ground Transportation Centers of both the McNamara Terminal Parking Garage and the Big Blue Deck of the North Terminal.

Note: If you are renting from an off-airport Detroit rental car agency, shuttle pickup may be at a separate location. Please follow signs for Off-Airport Rental Car Shuttles.

Drop Off Your Cheap Detroit Rental Car

Drive to the Detroit rental car facility lots, located at the Northeast corner of the airport along Lucas Drive, and find your rental car agency. Once you have handed over the keys, a shuttle bus will take you directly to your terminal's Ground Transportation Center.

Note: If you rented from an off-airport rental car agency, drop off will be at the same location you picked up your rental.
Contact Information for Detroit Metropolitan Wayne County Airport
Telephone: 1 (734) 247-7678

Address: 11050 W G Rogell Drive,#602, Detroit, MI 48242

Airport Code: DTW
Detroit Car Rental FAQs
What is the most popular rental car in Detroit?
When booking a Detroit car rental, the best choice completely depends on what your needs are, including your budget, the size of your group, the amount of driving you plan on doing, and simply what type of vehicle you feel most comfortable in. The Intermediate/mid-size car is always a popular choice, due to the fact that it's fuel efficient, and it's not too big, and it's not too small, especially for 2-4 people. Now if you're going to explore the great outdoors, or you're bringing along your golf clubs, it might be a good idea to look into a midsize or standard size SUV (seats 5), or a minivan that seats 7 if you're traveling with a larger group.
How will I find the best price for my Detroit rental car?
To find the best price for your cheap Detroit car rental, begin by searching our website as soon as you have finalized your trip plans. You will need to input your arrival/departure dates and the times for both pick up and drop off. Once the search results appear, you can then choose the type and size of rental vehicle you would like and book the best option right away. That guarantees the rate for you as of that day. So if rates increase, you are locked into that rate. But because rates do fluctuate, it's a good idea to check back periodically on our website to see if there are lower prices, simply by putting in the same dates and time and doing another search. If a lower rate is found, you can make another car rental reservation for Detroit and cancel the existing one.
What happens if I need to cancel my reservation?
There is no fee to cancel your booking if you book with us. Discount USA Car Rental does not take any money up front, nor do we do a credit card number. All that's needed to make a reservation is the primary driver's name and email address, so you can cancel your booking at any time with no charge, even at the last minute. If you need to change your booking, we can help you re-book or adjust your booking with the car company as needed. Contact us anytime to assist with changes.
What should I provide at the rental counter for my car rental in Detroit?
When you arrive at the counter, you will need to provide your reservation confirmation number, a valid driver's license, and a major credit card, or debit credit card (not all suppliers and locations will accept a Debit Credit Card). The name on the reservation, driver's license and credit card must match. Please note that there are restrictions when using a Debit Credit Card, and they vary depending on which car rental company you're booked with. Please be sure to consider the method of payment you'll be using and read through the terms and conditions so you are fully prepared at the counter. You can call us too anytime and we will be happy to help as best we can.