CHICAGO CAR RENTAL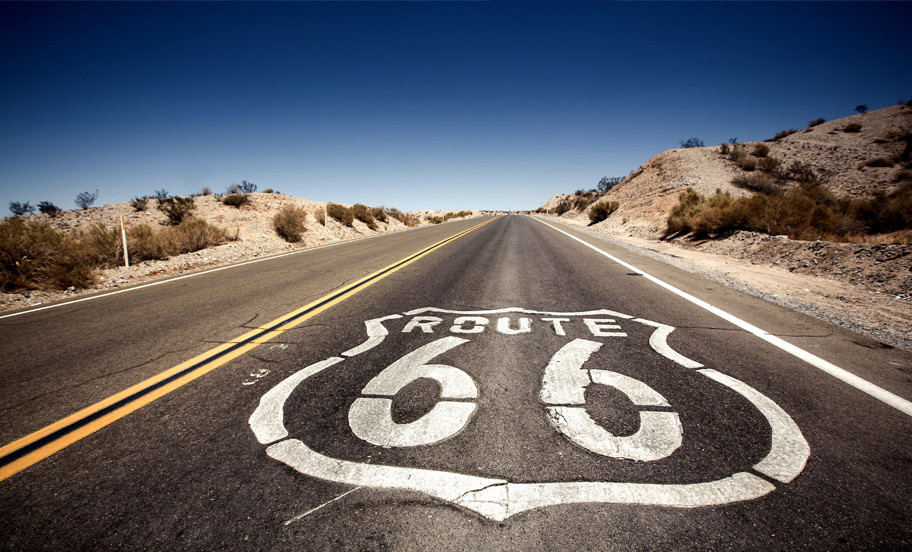 Chicago Car Rental
The Chicago metropolitan area, also known as Chicagoland includes the city of Chicago and its suburbs, covering 14 counties in the states of Illinois, Indiana, and Wisconsin. Chicago is the third largest urban area in the United States, with close to 10 million residents. Located on the shores of Lake Michigan, Chicago began its journey in 1837, and grew rapidly until the Great Chicago Fire of 1871 destroyed much of the city and left over 100,000 of its citizens homeless. As the city rebuilt, population growth took off, and less than 30 years after the fire, Chicago became the fifth-largest city in the world.

Today, Chicago is an international hub for finance, culture, commerce, industry, education, technology, telecommunications and transportation, with one of the highest gross domestic products in the world. Home to Fortune 500 companies, Chicago draws over 58 million tourists annually. Voted the best large city in the U.S. four years in a row by Conde Nast Traveler, Chicago has a full slate of cultural activities, sporting venues, and educational institutions. Chicago is also known as the railroad capital of the United States, with more major railroads than any other city in America. The Chicago Loop, one of Chicago's 77 designated community areas, is a vibrant area featuring eclectic eateries, shops, theaters and parks in the city center. Chicago's downtown underground pedestrian system, the Pedway, consists of overhead bridges, and tunnels covering over 5 miles, linking more than 40 blocks in the business district.

Select from the many car rental locations around Chicago.
Interesting Facts About Chicago
Chicago has had several nicknames: Windy City, Second City, and the City of the Big Shoulders
Chicago started out as "Chigagou", and Algonquin word meaning "onion field"
Each year, the Chicago River is dyed green to celebrate St. Patrick's Day
Home to 26 miles of lakefront, and 25 beaches
Home to the World's first skyscraper, the Home Insurance Company, built in 1885
Things to do in Chicago
The Bean (Cloud Gate) in Chicago The Bean is a work of public art in the heart of Chicago. The sculpture, which is officially titled Cloud Gate, is one of the world's largest permanent outdoor art installations. The monumental work was unveiled in 2004 and quickly became one of Chicago's most iconic sights. The Bean's reflective surface was inspired by liquid mercury. This shiny exterior reflects the people moving around the park, the lights of Michigan Avenue, and the surrounding skyline and green space — perfectly encapsulating the Millennium Park experience.
Grant Park and Buckingham Fountain - 319 acres of green space is home to several of the most popular things to do in Chicago. Plan on spending lots of time here, as you will find The Field Museum, the Art Institute of Chicago and Shedd Aquarium all waiting to be explored as well as flower gardens, and walking paths. One of the largest Fountains in the world, Buckingham Fountain, is tiered water feature with water shooting as high as 150 from 133 jets, creating a 20 minute choreographed show every hour during its operating season. To see the fountain at night is best, as there are lights and music to accompany the display.
Lincoln Park Zoo - In the neighborhood of Lincoln Park, the Zoo is home to dozens of animal species in their natural habitats. You will discover gorillas in the Regenstein Center for African Apes, and harbor seals in the Kovler Seal Pool, as well and zebras, sloths and of course, hippos.
Navy Pier - extends out into Lake Michigan, and offers plenty of family entertainment, such as the large Ferris Wheel (196 feet tall!) as well as thrill rides and a carousel. Visit the Children's Museum, the 18-hole mini golf course and take in a show at the Chicago Shakespeare Theater. If you are traveling during the summer months, you may be able to take in some fireworks as well.
Art Institute of Chicago - One of the country's most incredible collections of impressionist and post-impressionist art, as well as other genres can be found in this collection of over 300,000 works from all over the world. Take your time, as there is a lot to take in here, with art dating back to the late 13th century.
Shedd Aquarium - one of the world's largest indoor aquariums, the Shedd Aquarium houses over 32,000 creatures, and allows plenty of opportunities to participate in, as well.
Chicago Car Rentals Suburb Locations
Nearby Airports (distance from Chicago city centre)
Chicago O'Hare International Airport (ORD) 14 miles
Chicago Midway International Airport (MDW) 8 miles
Gary/Chicago International Airport (GYY) 25 miles
Chicago Executive Airport (PWK) 18 miles
Milwaukee Mitchell International Airport (MKE) 86 miles
Chicago Rockford International Airport (RFD) 85 miles
O'Hare International Airport (ORD)
Located on the northwest side of Chicago, about 14 miles northwest of the Loop business district, sits O'Hare International Airport. O'Hare began as an airfield servicing military transports during the second world war, and became famous as the first "World's Busiest Airport", holding that distinction from 1963 until 1998, and today it is still the world's sixth busiest airport.

O'Hare Airport comes complete with all of the amenities found at large international airports, including ATMs, banks, various Airline Lounges, WIFI connection and charging stations, as well as business centers where you can sign into your online meeting while waiting for your flight.

For persons with disabilities, there is a first-of-its-kind facility called Changing Places Facility, that provides a restroom, shower and other ADA features for disabled passengers. All elevators are accessible and equipped with Braille and raised numerals.
Contact Information for O'Hare International Airport (ORD)
Telephone: 1 (800) 832-6352

Address: 10000 W. O'Hare Avenue, Chicago, IL,

Airport Code: ORD

Multi-Modal Facility (MMF) Location 0255 W. Zemke Blvd., Chicago, IL 60666
Chicago Midway International Airport (MDW)
Midway Airport is a major commercial airport on the south side of Chicago, Illinois, located eight miles (13 km) from the Loop complete with all of the amenities found at large international airports. Established in 1927, Midway served as Chicago's primary airport until the opening of O'Hare International Airport in 1955. Today, Midway is the second-largest airport in Chicago metropolitan area and the state of Illinois, serving 20,844,860 passengers in 2019. You will also find plenty of shops and restaurants available. In addition to electronics, newsstands and bookstores, our terminals also offer unique gift ideas, including delicious candy from Sweet Indulgences and the iconic toy store, FAO Schwarz.
Contact Information for Midway International Airport (MDW)
Telephone: 1 (773) 838-0600 1 (800) 832-6352

Address: 5700 South Cicero Avenue, Chicago, Illinois 60638, US

Airport Code: MDW

Car Rental Facility Location

The car rental offices are located inside the terminal on the lower level. Rental car pick-up and drop-off points are found on Level 2 of the Midway Airport Parking Garage, located east of Cicero Avenue.
Gary/Chicago International Airport (GYY)
Located minutes from the shores of Lake Michigan and just 25 miles from the downtown Chicago Loop, GYY is a full-service airport, capable of serving general aviation, corporate, commercial and cargo users. A convenient destination for the weekend and corporate flyer in the Chicago metropolitan region and northwest Indiana.
Contact Information for Gary International Airport (GYY)
Telephone: 1 (219) 949-4925

Address: 6001 W Airport Rd, Gary, IN 46406

Airport Code: GYY
Chicago Executive Airport (PWK)
Chicago Executive Airport, formerly Palwaukee Municipal Airport, is a public airport 18 miles (33 km) northwest of Chicago, in the village of Wheeling in Cook County, Illinois. The airport opened in 1925 as Gauthier's Flying Field. It was named Pal-Waukee in November 1928, from its location near the intersection of Palatine Road and Milwaukee Avenue.

Chicago Executive Airport is home to 325 aircraft, including 57 corporate jet aircraft. Chicago Executive Airport consists of three active runways and covers more than 412 acres; Chicago Executive Airport is the fourth busiest airport in Illinois
Contact Information for Chicago Executive International Airport (PWK)
Telephone: 1 (847) 537-2580

Address: 1020 South Plant Road in Wheeling, IL.

Airport Code: PWK
Chicago Car Rental FAQs
What is the most popular rental car in Chicago?
Most customers choose the intermediate or mid-size car as their preferred option when renting a car at O'Hare Airport. This car is more fuel efficient than most of the larger vehicles, and also easier to park. The cost is often very competitive as well, making this a great choice for an individual or small family. If you have a larger group of passengers, you may need to consider a 7 passenger SUV or a minivan, both being practical alternatives for larger parties wanting a car rental at O'Hare Airport.
How will I find the best price for my Chicago rental car?
The best way to obtain a good price for your O'Hare car rental is to search our website as soon as you have finalized your trip plans, and you have your arrival/departure dates and times. Determine which type and size of rental vehicle will suit your needs, and book the best option right away. As your trip date gets closer, come back on the website, and start another search, as sometimes the prices fluctuate, and you may see the same or a better rental car for Chicago at a better rate. When you do, rebook and cancel your existing O'Hare Airport car rental reservation.
What happens if I need to cancel my reservation?
No problem - it is always free to book and to cancel a rental car reservation with Discount USA Car Rental. Our staff are here to help as well if you need to make changes to an existing reservation - you can email or phone us, and we will assist you in re-booking your car rentals in Chicago with your changes.
What should I provide at the rental counter for the best car rental at O'Hare International Airport?
When you book your Chicago car rentals with us, we send you an email confirmation with all of the details including the name of the car rental company at O'Hare Airport and the confirmation number you will present at the car rental counter. Print this confirmation and bring it with you to the airport. It also has our phone number, in case you have any last minute questions, or difficulties.

Don't forget your driver's license. The driver's license must match the name of the driver on the confirmation email. If you are traveling from a country that does not have alphabetical driver's licenses, you will need to obtain an International Driving Permit and bring it with you as well as your driver's license. A passport will also be good to have with you.