HILO AIRPORT (ITO) CAR RENTAL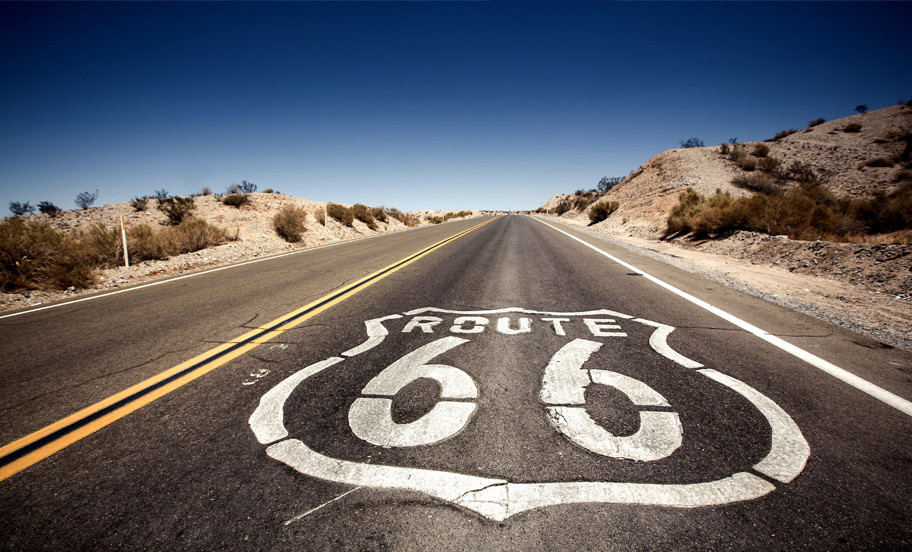 Hilo Airport Car Rentals
Hilo is one of the oldest Hawaiian towns, with it being inhabited by 1100AD. By the 1800's it was a bustling town with sugar export as its main industry. Hilo was the first government location for the Hawaiian Islands. Today this charming town, built around the bay, offers lovely restaurants, shops, art galleries and museums. The name Hilo came from the Hawaiian word for twist, as the ancient Hawaiians from the Waipi'o valley knew a certain way to make rope.

Hilo is a great place to live or visit, everything slows down here and has a very calming feeling. Even though Hilo is located near Kilauea, Hawaii's active volcano, it is still a very safe place to visit and to live. However, when the winds are from the south, Hilo can be exposed to VOG (smog containing volcanic gases and dust).

Downtown Hilo has many cultural sites and attractions. The charming wooden storefront buildings, many of which are on the National Register of Historic Places are a great place to go for a stroll. The museum of Pacific Tsunami does showcase the natural disasters of 1960 & 1946, where the town had to rebuild.

Hilo is located on the Northeastern side of Hawaii (Big Island). Geographically located near waterfalls and rainforests, it boasts a lush green landscape. With towns and attractions like Puna, Volcano and Waterfall Park nearby, you will want to rent a cheap Hilo car rental for your stay. Let us help you find the car rental at Hilo airport to fit your needs.
Things to do in Hilo
Coconut Island - This small island is located in Hilo bay and can be accessed by a 250 ft. long footbridge. It has a couple sandy beaches and a grassy area with picnic tables. There is a 20 foot tower there where you can jump off into the sea below. The island does have restrooms and is a great family gathering place. The beaches have a few tidepools which makes it safe swimming for all ages. Pickup a plate lunch from the local Hilo Farmers Market and make Coconut Island a fun family day trip.
Hamakua Coast Scenic Drive - This 40 mile route from Hilo to the Waipi'o Valley is considered one of the most scenic drives worldwide. When you say drive 'North of Hilo', be prepared to make lots of stops, the photo opportunities are endless. From botanical gardens to endless waterfalls this drive is a special treat. You will be engulfed in a jungle canopy as you drive through this lush rainforest. There are a few charming towns along this route, where life just slows down. Ending at the Waipi'o Valley, The Valley of Kings, this lookout is a breathtaking view.
Hawai'i Volcano National Park - Approximately 30 miles from Hilo, this park is open 24 hours a day to the public. The Kilauea Visitors Center is open 9am-5pm daily. There is a fee to enter the park, they charge by carload or per person if you walk or bike in. They also have a yearly pass for regular visitors. The Park Rangers who are located at the entry are the best to enquire about current conditions and where is best to see the lava flow. At night you can see the red glow of the active volcano Kilauea. This volcano is the most visited volcano in the world.
Mauna Kea Visitors Center - At the 9000 ft point of Mauna Kea you will find the Visitors Center. Many come to stargaze or to see a sunset from this vantage point. The summit of Mauna Kea at 13,800 feet is off limits to all major car company rentals. To reach the summit it's best to book a private tour. The visitors center offers a video about astronomy and a shop to purchase drinks, snacks and souvenirs. Be wary of altitude sickness, persons in poor health, pregnant women and children may want to avoid this excursion. Do not make this trip within 24 hours of scuba diving.
Farm Tours - With the lush vegetation of the land near Hilo, there are many farms with tasting tours. From chocolate, vanilla, tea and coffee plantations you can find one the whole family will enjoy. Others include macadamia nut farms, petting zoo farms, bee keeping and wineries. Most tours run 1 to 2 hours long, so they won't take up your whole day, unless you book more than one agricultural tour experience.
Interesting Facts About Hilo
Hilo is the oldest county in all of Hawaii
Hilo is the home of the Merrie Monarch Hula Dancing Festival
The name Hilo means twist
World largest macadamia nut factory is near Hilo
It can rain in Hilo every day, that's what makes it so beautiful
What's available at Hilo International Airport?
Located on the eastern side of Big Island Hawaii, Hilo airport is the smaller of the two airports located on Hawaii Big island. Formerly known as Lyman Field, Hilo airport covers over 1000 acres and operates two runways. When deciding what 3 letter airport code would be assigned to Hilo airport, ILO and HIL were already being used elsewhere, therefore it was named after the first Hawaiian Airlines Hilo airport manager's name 'Mr. Ito'. This name seemed fitting as it sounded Hawaiian and many still call the city of Hilo, Hilo town. The airport is located 2 miles from Hilo town and is a great arrival airport, if staying on the east side of Big Island Hawaii. Mostly used for interisland flights between the Hawaiian islands, Hilo airport can also support international flights. The passenger terminal is approximately 220,000 square feet, contained within three interconnecting buildings.

Hilo airport does offer a couple of dining and shopping options onsite, with hours of operation based on flight schedules. You can have a light meal at the restaurant or get a snack at the newsstand for your upcoming flight. There are gift stores where you can pickup some reading materials for your flight or a last minute souvenir. They even have a couple of Lei vendors, where you can purchase a fresh flower lei for your Hawaiian arrival.

As most airports, Hilo airport has short and long term parking facilities available for a fee. Hilo airport does have an ATM machine if needed. Restrooms are located near the holding room past the security checkpoint and as well at the west end of the terminal near baggage claim.

For persons with disabilities there are porter services available as well as wheelchair accessible restrooms. An elevator is available to access the second level boarding gates. There is free WiFi available and smoking is only permitted outside the airport, signs are posted.

It is very easy and convenient to rent your Hawaii car rental at the Hilo airport. The Big Island car rental facilities are located on the ground level outside the terminal. No shuttles to take, just walk over to get your Hilo car rental. Since Hilo does not have any public transportation, getting a cheap Hawaii car rental is highly recommended. Contact us to get your Hilo car rental secured, we book with the major car rental companies and can assure you that the cheap car rental Hilo will be safe and reliable.
Contact Information for Hilo International Airport (ITO)
Address: 2450 Kekuanaoa Street, Suite 215 Hilo, HI 96720

Telephone: (808) 961-9300

Airport Code: ITO
Hilo Car Rental FAQs
What is the most popular rental car in Hilo?
Many travel books recommend getting a 4WD vehicle for your Hilo, Big Island Hawaii car rental. A Hawaii jeep rental is not needed, as any vehicle can get you where you legally are allowed to drive. If your accommodation suggests you need a 4WD vehicle to access, then you should book the jeep. Almost all jeeps are 4wd and the SUVs are 2WD or possibly AWD. Many want a fuel efficient vehicle, so the compact or midsize car would be a good car class choice. The convertible car is fun with putting the top down and let that hair blow as you tour Hilo.
How will I find the best price for my Hilo rental car?
To get the lowest rate for your Hilo car rental, book your vehicle or vehicles as soon as you have your dates or airline tickets purchased. Once booked, you can monitor rates on our website and re-book if you see a lower rate closer to your travel date. Once you have a new rental, then cancel your previous booking with no fee. If you keep an eye on rates, you can ensure to book a cheap car rental with Discount USA Car Rental, we have the best discount rates.