ATLANTA HARTSFIELD JACKSON AIRPORT (ATL) CAR RENTAL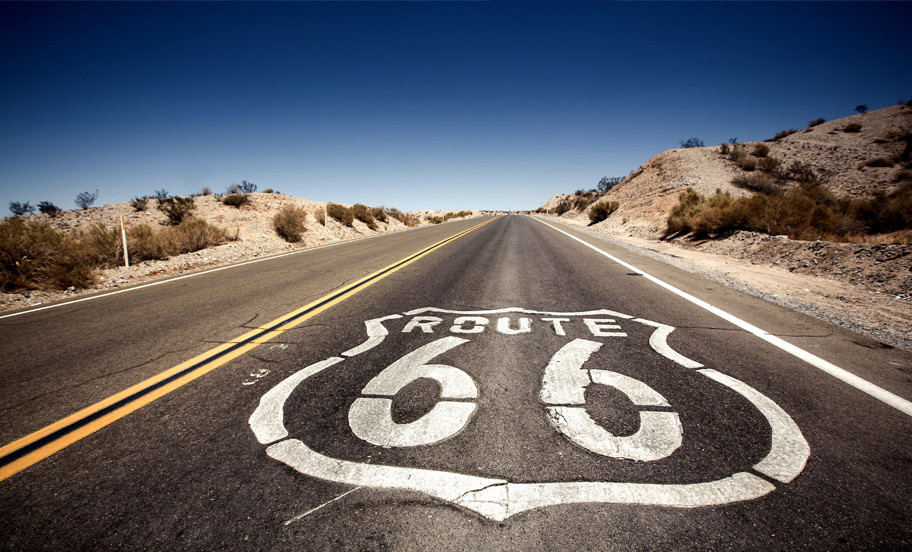 Atlanta Airport Car Rentals
With a population of over 500,000, Atlanta is the most populated city in Georgia, and 37th in the United States, with over 6 million people living within the metropolitan area. Situated within the foothills of the Appalachian Mountains, Atlanta has the highest elevation of all major cities each of the Mississippi River. With over 340 parks, nature preserves and gardens, 64% of Atlanta's population lives within a 10 minute walk of a park.

During the American Civil War, Atlanta was almost entirely burnt to the ground, and quickly rose from its own ashes to become a national center for commerce, and a major city for air transportation, with the busiest airport in the United States.

Host to the 1996 Summer Olympics, Atlanta has much to offer in tourism as well at business endeavors.

Atlanta is known as "the city in a forest", with its rolling hills and dense tree coverage. Vegetation covers almost 48% of the city, well above the national average of 27%. This lush tree coverage keeps the sidewalks and buildings cool, and filters out pollutants. Ranking in the top twenty cities in the world in gross domestic product, Atlanta has a diverse economy, with sectors including aerospace, transportation, information technology, medical service and media operations among others

. Tourism is thriving in Atlanta, with its diverse cultural scene, including museums, galleries and concert halls. Being the state capital, there are deep roots to history and human rights, providing Historic sites, and centers to explore. If you are a sports enthusiast, you will find professional sports teams, and of course an abundance of local attractions for families.
Things to do in Atlanta
Atlanta Beltline - if you like hiking, and taking long walks, this is for you. One of Atlanta's most loved outdoor areas is a repurposed 22 mile railway loop around the downtown area, with native plants, art installations, and many trails to follow.
Zoo Atlanta - one of the oldest and best destinations, there are over 40 acres creating homes for more than 1000 animal residents from over 200 species. Unique to this zoo, are the Giant Panda, located at only 3 zoos in all of America.
Ponce City Market - for those that love shopping, this is the place, with over 2.1 million square feet, located in one of the largest brick structures in the Southeast. Home to big retailers, gyms, over 20 restaurants, local boutiques, food stalls, and some high end James Beard Award winning chefs work here. A trip on the freight elevator to the rooftop will reward you with vintage carnival games, and some of the best city views around.
Atlanta Botanical Gardens - A 30 acre garden oasis in the heart of Midtown, hosting over a half a million visitors a year. So much going on here - edible native garden plants, an orchid house, as well as leading participation in some nationally recognized conservation efforts such as the Orchid Conservation Institute, the Conservation Greenhouse for endangered plants, and even a program to save rare frogs. Dine in the upscale Longleaf, known for being one of only a few restaurants housed within a botanical garden.
Georgia Aquarium - This should be near the top of your list - the largest indoor aquarium in the Western Hemisphere. Home to more than 100,000 creatures, over 100 distinct habitats for wildlife such as sea lions, bottlenose dolphins, manta rays, penguins, sales sharks and more. Included in this facility is a teaching hospital for marine biologists, and freshly opened, a new Shark Gallery holding over 1.2 million gallons of water and home to a variety of species of shark.
Interesting Facts About Atlanta
Atlanta was the only city in North America destroyed as an act of war
Georgia State Capitol building is gilded with 43 ounces of locally-mined gold
Home to the Eastern Continental Divide
It used to be illegal to put an ice cream cone in your back pocket
It is illegal to tie a giraffe to a telephone pole
What's available at Hartsfield-Jackson International Airport?
Located 7 miles south of downtown Atlanta, the Hartsfield-Jackson Atlanta International Airport is known as one of the busiest airports in the world. Servicing over 100 million passengers every year, this airport is Georgia's largest employer, with over 60,000 workers employed. The airport was built on an old abandoned automobile racetrack that operated in that location for 12 years from 1909 to 1921. Interestingly, the Flint River, which starts north of the airport, actually winds its way underneath the airport on its journey to join the Chattahoochee River at the Florida border.

Your car rental in Atlanta experience can be handled with a very positive experience when your Hartsfield-Jackson Airport car rental is booked through Discount USA Car Rental.

This airport has over 300 commercial venues, to meet their guests' shopping, dining and service needs. The airport also includes an art program that integrates permanent as well as rotating art exhibits, musical performances and much more into the experience.

Hartsfield-Jackson Airport is well equipped with services for special needs and those with disabilities. If you require special equipment installed when renting a car at Hartsfield-Jackson, all you will need to do is give us a call, with your confirmation number, and we will make arrangements with the Atlanta car rental company to make sure this equipment is installed and ready for your arrival. Allow at least 48 hours from booking and notifying us, to pick up your vehicle.

Car Rentals at the Hartsfield-Jackson Airport in Atlanta are an easy process to follow. Once you decide what type of vehicle you will need to suit your travel plans and number of people traveling together, you can search our website, and look for the best option(s) for your needs.

You will be able to pick up your Atlanta Airport rental car from the Rental Car Center (RCC), which accommodates 13 rental car brands, operating 24 hours/day 7 days a week. The RCC is just a few minutes traveling distance from the airport via the SkyTrain, an electric powered automated people mover which connects to additional parking and the airport.

Once you obtain your rental car from Atlanta Airport, you are 20 minutes away from the heart of Atlanta, and ready to explore your destination. With over five million residents, Atlanta is home to a thriving culinary scene, a well developed film business, shopping comparable to many world class destinations, and many historic sites to explore.
Contact Information for Hartsfield - Jackson Atlanta International Airport (ATL)
Telephone: (800) 897-1910

Address: 6000 N. Terminal Pkwy Atlanta, Georgia 30320

Airport Code: ATL

Rental Car Center (RCC) Location

2200 Rental Car Center Parkway, Atlanta, GA 30337
Atlanta Car Rental FAQs
What is the most popular rental car in Atlanta?
Most people prefer a smaller vehicle for ease of driving and parking, and the mid-size car seems to be one of the best options. If you have a larger party, you may wish to rent a minivan or SUV to accommodate any luggage or extra passengers.
How will I find the best price for my Atlanta rental car?
We always recommend you start your car rental search as soon as you have finalized your travel plans, when you know your dates and times for arrival and departure. Once you have determined the size of vehicle you will need, start searching on our website for the best priced Atlanta airport car rental vehicle that will fit your needs, and book it. It is always free to book and cancel on our website, and now you have a car booked.

You can check back periodically and if you see your vehicle or a similar vehicle showing at a lower rate, you can book that, and then cancel your previous reservation.
What happens if I need to cancel my reservation?
If you need to change your Atlanta car rental needs, or cancel your reservation, this is not a problem, as it never costs you money to book or cancel with Discount USA Car Rental. You can reply to the email we send you with your confirmation number and rental pick up details and ask us to cancel, and we will cancel it for you.

You can cancel it yourself at any time by clicking on the cancel button in the details section of the email. If you need further help, we are available by telephone, and happy to answer any questions you may have and assist you with any changes to your reservation.
What should I provide at the rental counter for the best car rental at Hartsfield-Jackson International Airport?
Bring your confirmation # - you will find this printed on the rental car contract we emailed to you with all of the details for picking up your vehicle. You will need a valid driver's license in the name of the main driver. If you are arriving from a country that does not have alphabetical driver's licenses, you must also bring an International Driver's Permit to accompany your driver's license.

A credit or debit card in the name of the main driver is also required - most car companies will accept a debit card with a Visa or Mastercard logo, but may require further documentation as well and there could be restrictions on what type of vehicles you may rent with a debit card or other rules such as booking more than 24 hours out for debit card rentals. This information will all be located on the confirmation email we sent you, under "see details". If you are adding any extra drivers, you must also bring those drivers to the counter with their driver's license as well so they can be added to your contract.