TAMPA CAR RENTAL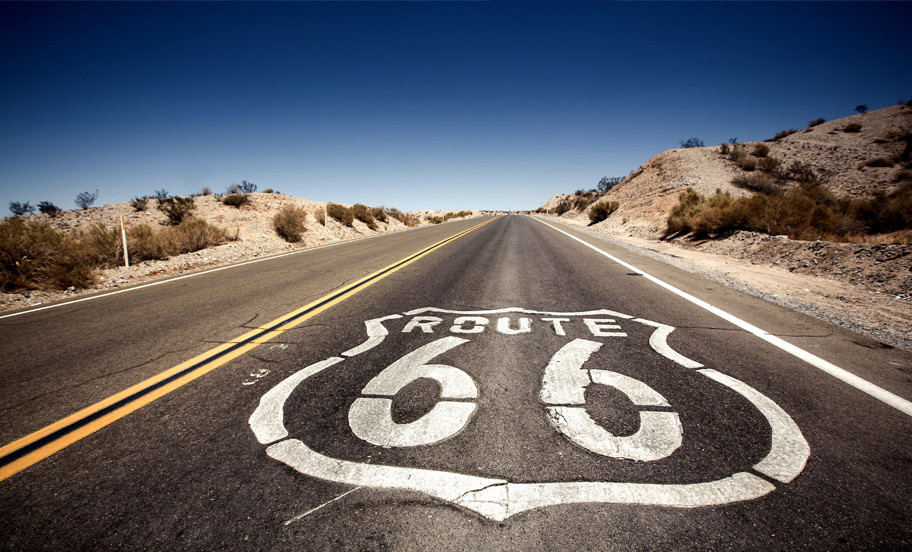 Tampa Car Rental
Located on Tampa Bay, you'll find the heart of Florida's Gulf coast, Tampa. In terms of population, Tampa ranks as the third most populous city in Florida, after Jacksonville. The industries that drive Tampa's economy are finance, health care, technology, tourism, and the maritime industry. Tampa Bay's port is the biggest in the state and has a massive impact on Florida's overall economy.

Come discover blue skies and sunshine, a sparkling waterfront, world-class chefs, family fun, and a century of Cuban culture.

Tampa is well known for its many museums, and has quite the eclectic mix of cultures and ethnicities, much of which is a result of the days of Spanish exploration. For example, Vicente Martinez Ybor founded a cigar factory in Tampa in 1886, starting Tampa's reign as Cigar City. Ybor City is a place to visit while here, with it's Hispanic flavors in the cigar factories, restaurants, and historic architecture.

In addition to the Cuban culture here, Tampa is also home to people from many other nationalities, over 130 nationalities in fact, from Irish to Puerto Rican, to Indian and Philipino.

The historic Ybor City neighborhood, developed by Cuban and Spanish cigar-factory workers at the turn of the 20th century, is a dining and nightlife destination.

Getting a car rental in Tampa to explore this city and surrounding areas couldn't be easier. Pick up a car rental at the Tampa International Airport after you land, or if you're already at your hotel, simply type in the zip code of the city or suburb that's near your home base, scroll through the list of locations and car rental options, and reserve a Tampa rental car from the closest location.

If you or a member of your party have a disability and require hand controls for example, or need any other type of equipment, please be sure to contact us in advance so we can help ensure your rental car has everything you need for a comfortable journey.
Interesting Facts About Tampa
The world's longest continuous sidewalk is found in Tampa. It's called Bayshore Blvd and is 4.5 miles long. It's gorgeous.
Tampa has endless sunshine, and it's hot and humid, but never does it exceed 100 degrees.
You will find Florida's oldest restaurant in Tampa - The Columbia Restaurant, which opened in 1905. It is also the world's largest Spanish restaurant.
Tampa Bay is the lightning capital of the world.
Birdwatching is big in Tampa. The natural landscapes make it the perfect place to live for a diverse range of bird species. There are over 500 birding sites.
Things to do in Tampa
Busch Gardens - Looking for an amazing family adventure? Then be sure to hop in your Tampa Car Rental, and visit this African themed animal park that's jam packed full of world-class thrilling rides, tons of exciting live entertainment, and more than 12,000 animals. This 335 acre park is operated and owned by SeaWorld Parks and Entertainment and sees over 4 million visitors every year.
Sunshine Skyway Bridge - This is an architectural marvel! Enjoy a drive over this cable-stayed bridge that stretches 29,040 feet from St. Petersburg to Bradenton. If you enjoy the water, then this is a must. The views during the day are incredible, and perhaps even more stunning at night. Book your cheap Tampa car rental, and take this drive!
ZooTampa at Lowry Park - This is one of the greatest family zoos, home to 1300 animals. It is renowned for it's stunning, tropical zoological settings. Your family will have an unforgettable experience here. You will get closer to wildlife than ever before. You may get to touch a giant tortoise, feed a giraffe, and even get nose-to-horn with an Indian rhino. Also, there's stingrays, and of course, those beloved manatees. They even have a Manatee hospital where they treat sick and injured manatees, and then return them to the wild after they're rehabilitated.
Lettuce Lake Regional Park - This park opened in 1982, and spans over 240 acres. There's a little something for everyone here, including beautiful wooded picnic areas, a big playground, a fitness course, and a 1.25 mile bicycle and jogging path. There is a lot of nature here as well to study. You'll find an interpretive learning center which leads you to a 3,500 ft. boardwalk and observatory. You can also rent kayaks here. So much to do and see.
Ybor City - Located approximately 3.5 miles from Tampa's city center is the historical and now trendy Ybor City. Originally settled by Cubans and very famous for its cigar factories, Ybor city will provide you with that Old Havana vibe. There are many great little shops and amazing restaurants, and Tampa is also home to an energetic nightlife.
Tampa Car Rentals Suburb Locations
Nearby Airports (distance from Tampa city center)
Tampa International Airport (TPA) 8 miles
St. Pete-Clearwater International Airport (PIE) 17 miles
Tampa International Airport (TPA)
Located only 6 miles west of Tampa's city center, TIA is an international airport that's publicly owned by Hillsborough County Aviation Authority. This airport handles over 22 million passengers a year, making it the 28th busiest airport in North America.

Here you'll find a wide range of restaurants, from cafes, to local hotspots, and there are many places to pick up that last minute souvenir or gift. You can also get a massage or a manicure, or both! There is also a contactless mobile ordering service, where you pick up your order without waiting in line, or order food from restaurants which are located across the airport and have it delivered to you at your gate. There's a wonderful public art program at this airport, so enjoy the displays.

It's easy to pick up your Tampa Airport Car Rental. Access to on-airport rental car providers is available by taking the SkyConnect train from the Main Terminal.
Contact Information for Tampa International Airport (TPA)
Telephone: 1 (813) 870-8700

Address: 4100 George J Bean Pkwy, Tampa, FL 33607

Airport Code: TPA
St. Pete-Clearwater International Airport (PIE)
PIE is located on Tampa Bay, north of St. Petersburg. It is the birthplace of commercial air transportation. Not long after the Wright brothers' pioneer flight at Kitty Hawk, the first ticket for air travel was sold by the St. Petersburg-Tampa Airboat Line to a fare-paying passenger. This historic event on January 1, 1914, marked the beginning of commercial air transportation. A replica of the Benoist amphibious airplane is displayed in baggage claim.

The airport is a 2,000-acre fully certified airport with 2 runways. It is home to the busiest Coast Guard Air Station in the world.

You can pick up a cheap Tampa car rental here. Major car rental agencies are located right on site.
Contact Information for St. Pete-Clearwater International Airport (PIE)
Telephone: 1 (727) 453-7800

Address: Suite 221, 14700 Terminal Blvd., Clearwater, FL 33762

Airport Code: PIE
Tampa Car Rental FAQs
What is the most popular rental car in Tampa?
When booking a Car Rental in Tampa, the best will depend on what your needs are. Consider your budget, the size of your group, the amount of driving you plan on doing, and simply what type of vehicle you feel most comfortable in. The Intermediate/mid-size car is always a popular choice, due to the fact that it's fuel efficient, and it's not too big, and it's not too small, especially for 2-4 people. Considering the beautiful weather, maybe you'd like to indulge in a Convertible Car. If you're planning on exploring the great outdoors, or you brought your golf clubs, it might be a good idea to look into a Midsize or Standard size SUV (seats 5), or a MiniVan that seats 7 if you're travelling with a larger group.
How will I find the best price for my Tampa rental car?
To find the best price for your cheap Tampa car rental, begin by searching our website as soon as you have finalized your trip plans. You will need to input your arrival/departure dates and the times for both pick up and drop off. Once the search results appear, you can then choose the type and size of rental vehicle you would like and book the best option right away. That guarantees the rate for you as of that day. So if rates increase, you are locked into that rate. But because rates do fluctuate, it's a good idea to check back periodically on our website to see if there are lower prices, simply by putting in the same dates and time and doing another search. If a lower rate is found, you can make another car rental reservation for Tampa and cancel the existing one.
What happens if I need to cancel my reservation?
There is no fee to cancel your booking if you book with us. Discount USA Car Rental does not take any money up front, nor do we do a credit card number. All that's needed to make a reservation is the primary driver's name and email address, so you can cancel your booking at any time with no charge, even at the last minute. If you need to change your booking, we can help you re-book or adjust your booking with the car company as needed. Contact us anytime to assist with changes.
What should I provide at the rental counter for my car rental in Tampa?
When you arrive at the counter, you will need to provide your reservation confirmation number, a valid driver's license, and a major credit card, or debit credit card (not all suppliers and locations will accept a Debit Credit Card). The name on the reservation, driver's license and credit card must match. Please note that there are restrictions when using a Debit Credit Card, and they vary depending on which car rental company you're booked with. Please be sure to consider the method of payment you'll be using and read through the terms and conditions so you are fully prepared at the counter. You can call us too anytime and we will be happy to help as best we can.