ORLANDO AIRPORT (MCO) CAR RENTAL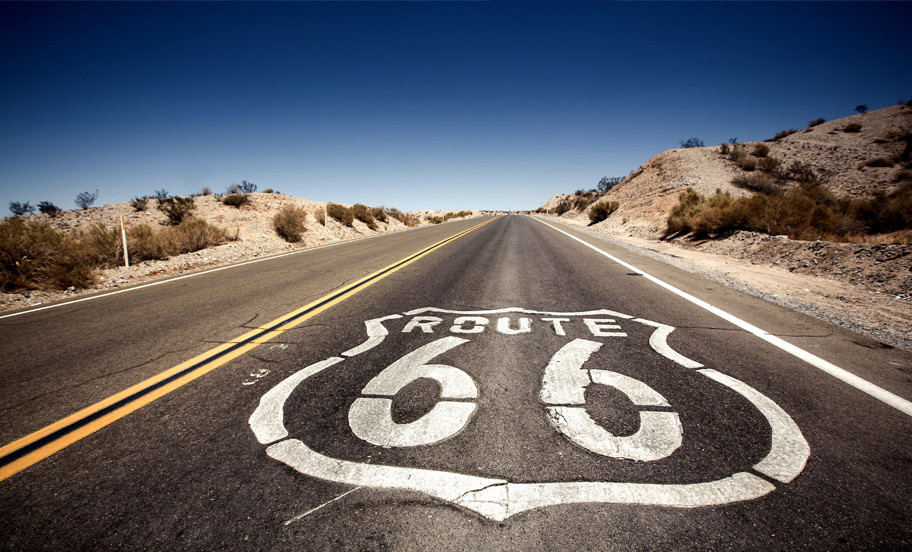 Orlando Airport Car Rentals
Orlando is the 23rd largest metropolitan area in the United States, with a population of over 2.5 million people. The city itself has almost 300,000 people, making it the state's largest inland city.

Orlando is one of the most visited cities in the world, with tourism, major events and conventions being the major draws to the city and surrounding areas. The Orange County Convention Center in Orlando is the second largest convention facility in the United States.

Orlando is also home to the University of Central Florida, the largest university campus in the United States in terms of enrollment as of 2015.

Come visit Orlando, and book your car rental at Orlando Airport as soon as you have finalized your airline tickets.
Things to do in Orlando
Walt Disney World - featuring four theme parks, two water parks, and shopping, dining and entertainment, this is the place to put at the top of your list. Explore the Magic Kingdom, and walk along the quarter mile promenade of Disney's BoardWalk, taking in dining, shops and exciting nightlife, or use this as a way to stroll to Epcot Center, or catch a boat ride to Hollywood Studios. Your family will have a very difficult time deciding which attractions they want to visit more than once. You could spend many days here.Epcot Center will keep your science and space curious family busy, where you can explore space from the past right into the future.
Universal Studios - Feeling like an experience as close to a TV show or movie as possible? This is your destination, where you can encounter Harry Potter and other characters in Diagon Alley as you explore Diagon Alley and all of its beasts. Perhaps the Minions are more your style, and you adventure with Gru, and the mischievous Minions as your ride the Despicable Me Minion Mayhem. Dining, Shopping and so many attractions, you won't be disappointed. Universal Studios Florida is a combination of theme park and working studio, while the Lands of Adventure has 7 themed island parks, each dedicated to a film franchise, including Jurassic Park and Marvel Superhero Island.
Seaworld - Massive aquariums, dolphins, whale shows, touch pools and rides! What more could you hope for as you explore the world of the sea, and explore a dolphin nursery or a rehab center for manatees. Rides include roller coasters, and water rides, Seaworld has a fireworks display as well on Friday and Saturday nights.
Discovery Cove - once you have explored the sea life at Seaworld, you will want to go next door and interact with ocean life. Snorkel along a coral reef, done a full dive helmet to explore underwater, swim with dolphins and wade around with stingrays. Relax on the beach, snorkel in the river or interact with exotic birds while you enjoy this park. Hands on experiences create lasting memories.
Kennedy Space Center - Take your Orlando car rental for the hour long drive to the Kennedy Space Center and enjoy one of the most popular day trips from Orland. Check out the Space Shuttle Atlantis, or get involved in some mock astronaut training, lunar exploration, and take in a show at the IMAX theater. If you are lucky enough to visit at the right time, you can actually watch a launch from Cape Canaveral.
Interesting Facts About Orlando
Orlando is home to over 100 lakes
Gatorland was Orlando's first theme park, opening in 1949, with the main attraction - a 15 foot gator said to be the largest in the world at that time
Hollywood producer, Joel Silver blew up the old city hall for the opening scene of Lethal Weapon 3 - as a method to fund the demolition of the building
"The City Beautiful" is the official nickname for Orlando
The number of visitors to Orlando every day is equivalent to the population of Atlanta
What's available at Orlando International Airport?
Located 6 miles to the southeast of downtown, Orlando International Airport is the busiest airport in the state of Florida, and tenth busiest in the United States, handling over 50 million passengers in 2019. It is also one of the largest in land size, with over 12,500 acres, and services over 135 domestic and international destinations. The City of Orlando, is the most visited destination in the country, hosting over 60 million visitors per year, with over a dozen theme parks, and world class attractions.

Open 24 hours a day, Orlando Airport is equipped with everything you will need while waiting for your flight to arrive. There are elevators, escalators and moving walkways to assist as you navigate the airport.

For persons with disabilities, Skycaps are available to assist travelers with services such as curbside check-in, carrying luggage, or assistance with wheelchairs. Orlando Airport provides barrier-free paths, and accessible services throughout the airport. If you need to have special equipment installed in your Orlando car rental to assist you with driving, please contact us as soon as you have booked your vehicle. We will need your confirmation number and an exact description of the piece of equipment you will need installed. We can then work with the car company to have the equipment installed - this can take a few days.

There are shops and restaurants all throughout the airport for your convenience. If you are traveling with a service animal, there are relief areas set up for your animal.

Orlando is one of the largest rental car markets in the world, and most Orlando rental car agencies are located right on airport grounds, and do not require shuttle service. Look for the signs taking you to the A-Side of the Terminal on the Ground Transportation Level.
Contact Information for Orlando International Airport (MCO)
Telephone: 1 (407) 825-2001

Address: One Jeff Fuqua Boulevard, Orlando, Florida, 32827

Airport Code: MCO
Orlando Car Rental FAQs
What is the most popular rental car in Orlando?
Car rentals in Orlando are often family oriented, so there are more passengers and luggage traveling for pleasure and adventure. If you are looking for a car rental Orlando Airport for your family, the most popular options are renting a minivan, or an SUV that fits 5 to 7 people. Business travelers are more likely to consider a smaller, more economical option for their car rental Orlando, so a compact or midsize rental car would suit their needs.
How will I find the best price for my Orlando rental car?
Once you have planned your trip, and purchased your airline tickets for Orlando, you are ready to start searching for your car rental in Orlando. When you search on our website, you will need the pick up dates and times to complete your booking. Choose the best option for your needs, as it's never a good idea to choose a vehicle that is too small hoping you will get a free upgrade, as this rarely happens when the Orlando car rental companies are busy. Prices can fluctuate, and often the best prices can be found farther out from your travel dates. However, it is always wise to check back on our website from time to time, as there might be a lower rate showing up at any time. Once you book the lower rate, you can cancel your existing reservation.
What happens if I need to cancel my reservation?
It's never a problem to cancel a reservation with Discount USA Car Rental. Our reservations are free to book and free to cancel. If you find your itinerary has changed, it is always best to rebook your reservation with your new dates and times, and then cancel your existing reservation. If you need help, or have any questions, we are here to help by telephone or email.
What should I provide at the rental counter for the best car rental at Orlando International Airport?
When you arrive at the Orlando car rental counter, you will need to provide a valid driver's license that matches the name of the driver on your confirmation. If you are traveling from a country that does not have alphabetical drivers licenses, you will also need an International Driver's Permit - bring both. A credit card that matches the name of the driver is the preferred method of payment, although some car companies do accept debit cards. The debit card must be attached to your bank account, and there are often restrictions such as which vehicles you can rent, how far ahead of time you need to reserve, and other restrictions. Know which Orlando Airport car company you are booked with, and bring your confirmation number with you.