MIAMI AIRPORT (MIA) CAR RENTAL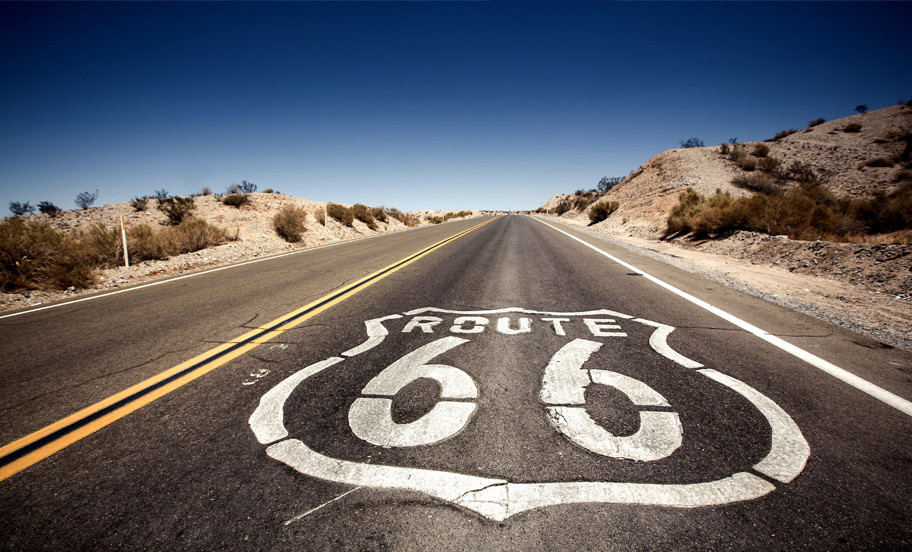 Miami Airport Car Rentals
Miami, is a city located in southeastern Florida. It's estimated population as of 2021 is 478,251, making it the 2nd largest city in Florida. This city is a major center for international trade, commerce, arts, tourism and culture.

Miami has a very latin inspired culture and has actually been nicknamed the "Capital of Latin America" with 72% of the it's population being of Hispanic and Latino descent.

Miami, the Magic City, is a pastel paradise featuring world-renowned Art Deco architecture, spectacular scenery and style, with a relaxed beach life.

Sample of mix of Cuban delicacies and 5-star masterpieces. Dance 'til dawn at a downtown club, or enjoy one of the buzzing beach bars. Miami is known for its fiery combination of scenery and style, and travelers have adored this eclectic mix since the city's initial boom in the 1920s. It's like an American version of the French and Italian Rivieras; Miami travel offers a similarly cosmopolitan charm, but with a spicy attitude all its own.

Once your plane lands at Miami International Airport, pick up your rental car and get ready to be wowed!
Things to do in Miami
Wynwood Walls - A must see international destination! So many colours, lines, paintings and portraits. Some of the world's greatest artists come to show off their graffiti and street art skills. More than 50 artists representing 16 countries have shared their talents, covering over 80,000 square feet of wall space. There are more than 40 incredible, cutting-edge murals created by respected street artists from Asia, Europe, Latin America and the United States.It is open to the public, free of charge
Miami Beach - Pretty much everyone has heard about the famed South Beach in Miami Beach. This is the area's piece de resistance where you can feast your eyes on fabulous Art Deco architecture. The pastel-coloured buildings, especially on Ocean Drive are spectacular. There is something for everyone in Miami Beach. It can be a sensory overload, but in a good way! Plenty of white sand, an eclectic dining scene, prime shopping, luxurious spas and world-class nightlife are all staples in Miami Beach.
Everglades National Park - You can't travel to Miami and not visit the Everglades National Park. You can see alligators! It's only a one hour drive from the busy city of Miami, but it'll feel like you've gone to another country. The park is a 1.5 million acre wetlands preserve. It is a tropical and subtropical habitat with one of the world's most diverse ecosystems. The park has been designated a World Heritage Site. While maintaining a safe distance, respecting the delicate surroundings you will see that the Everglades are home to alligators,manatees, white-tailed deer, bobcat, and a number of endangered animals, like the American crocodile and the Florida Panther. Book your car rental in Miami and take the drive, you won't regret it!
Little Havana - The people of Miami take great pride in this neighborhood just west of downtown Miami. More than being a place to find incredible Cuban restaurants in Miami, Little Havana is a lively Cuban neighborhood in Miami, full of colorful murals, unique art galleries, and inviting restaurants. As you stroll down the energetic Calle Ocho strip and smell the rich tobacco drifting through the air from the cigar shops, Little Havana will make you feel like you're in a Cuban city.
Vizcaya Museum and Gardens - located in the Coconut Grove district, this lavish estate (home and gardens) was built in 1916 by James Deering, a businessman. This was his Winter Villa and was built as a tribute to the Italian Renaissance. This estate is now a museum with spectacular gardens and is a true work of art. It contains much of the original furnishings and artwork including carved mantels and fresco ceilings from Tuscany and France to line the villa walls. There are 10 acres of breathtaking gardens where you will find palms, rare orchids and Cuban limestone infuse the palatial Mediterranean vibe with a signature Miami flair.
Interesting Facts About Miami
Sunscreen was invented in Miami in 1944. That's no surprise considering the fact that Miami is the US's warmest location in winter. Winter temperatures are between 64-75 degrees Fahrenheit.
Miami is the only major U.S. city founded by a woman, in 1896. She was a local businesswoman named Julia Tuttle.
Out of all the cities in the USA, Miami is the only one that is bordered by two beautiful national parks, Everglades National Park which is on the West and Biscayne National on the East
Because the land in Miami is not far above sea level, homes in Florida do not have basements. The water table is so high you'd run into too much moisture at a very shallow level.
In 1954, the fast food chain Burger King opened its first location in Miami
What's available at Miami International Airport?
One of the busiest airports in the world, Miami Airport is located close to downtown Miami, and handles over 1000 flights daily to over 167 domestic and international destinations. A hub for travel between the United States and Latin America, the Caribbean, as well as Europe and Asian destinations. As the 13th busiest airport in the United States, it served over 45 million passengers in 2018.

Servicing the surrounding areas of Miami and Fort Lauderdale, it is an ideal location for tourists to begin their exploration of local attractions throughout the state of Florida. The Miami area is also home to a large Latin American and European population, making this destination ideal for visitors wanting to visit as well as explore the surrounding cities and beaches.

You will find a large collection of shopping destinations and options from high end designer labels to local souvenirs. Over 120 shops available to serve your needs, whether it is a new suitcase, or an outfit for an unexpected event you hadn't packed for, you will find it at Miami Airport.

This airport is accessible for persons with disabilities, and offers a dedicated platform to access services, amenities and information needed while traveling. If you are in need of specialized equipment to be added in your rental car for Miami, we are happy to help you out. Once you have booked your car, all you need to do is get in touch with us by phone or email, give us your confirmation # and the exact piece of equipment you will need installed, and we will make arrangements for you. We will need a few days to get this handled.
Contact Information for Miami International Airport (MIA)
Address: 2100 NW 42nd Avenue, Miami, Florida, 33126

Telephone: 1 (305) 876-7000

Airport Code: MIA

MIA Rental Car Center

3900 NW 25th Street, Miami, FL 33142

You can connect to the MIA Rental Car Center using the MIA Mover, located on the 3rd level between the Dolphin and Flamingo garages. Use the 3rd level Skyride (moving walks) to access the MIA Mover station.

The Rental Car Center is open 24 hours a day. However, some operators close between 11 p.m. and 5 a.m. We recommend following up with your rental car company directly to confirm their hours of operation.
Miami Car Rental FAQs
What is the most popular rental car in Miami?
It all depends on how many people are in your party, and what type of things you are planning on doing. Will you be doing a lot of driving, so something roomy and comfortable will be key? Or perhaps your plans are to stay within the city limits where parking spots may be a little smaller or limited, so a Mid Size or Compact car might be your best option.. Renting a convertible car in Miami would be a fun way to go too so you can really take in all the local sites and smells while enjoying the warm tropical breeze, though there is limited luggage space (great for 2 people). If it's a family vacation, then a 7 passenger MIni Van would be perfect. When you're renting a car in Miami, the options are endless. We can help you make that decision too.
How will I find the best price for my Miami rental car?
Once you have planned your trip, and purchased your airline tickets for Miami, you are ready to start searching for your car rental in Miami. When you search on our website, you will need the pick up dates and times to complete your booking. Choose the best option for your needs, as it's never a good idea to choose a vehicle that is too small hoping you will get a free upgrade, as this rarely happens when the Miami car rental companies are busy. Prices can fluctuate, and often the best prices can be found farther out from your travel dates. However, it is always wise to check back on our website from time to time, as there might be a lower rate showing up at any time. Once you book the lower rate, you can cancel your existing reservation.
What happens if I need to cancel my reservation?
It's never a problem to cancel a reservation with Discount USA Car Rental. Our reservations are free to book and free to cancel. If you find your itinerary has changed, it is always best to rebook your reservation with your new dates and times, and then cancel your existing reservation. If you need help, or have any questions, we are here to help by telephone or email.
What should I provide at the rental counter for the best car rental at Miami International Airport?
When you arrive at the Miami car rental counter, you will need to provide a valid driver's license that matches the name of the driver on your confirmation. If you are traveling from a country that does not have alphabetical drivers licenses, you will also need an International Driver's Permit - bring both. A credit card that matches the name of the driver is the preferred method of payment, although some car companies do accept debit cards. The debit card must be attached to your bank account, and there are often restrictions such as which vehicles you can rent, how far ahead of time you need to reserve, and other restrictions. Know which Miami Airport car rental agency you are booked with, and bring your confirmation number with you.