JACKSONVILLE CAR RENTAL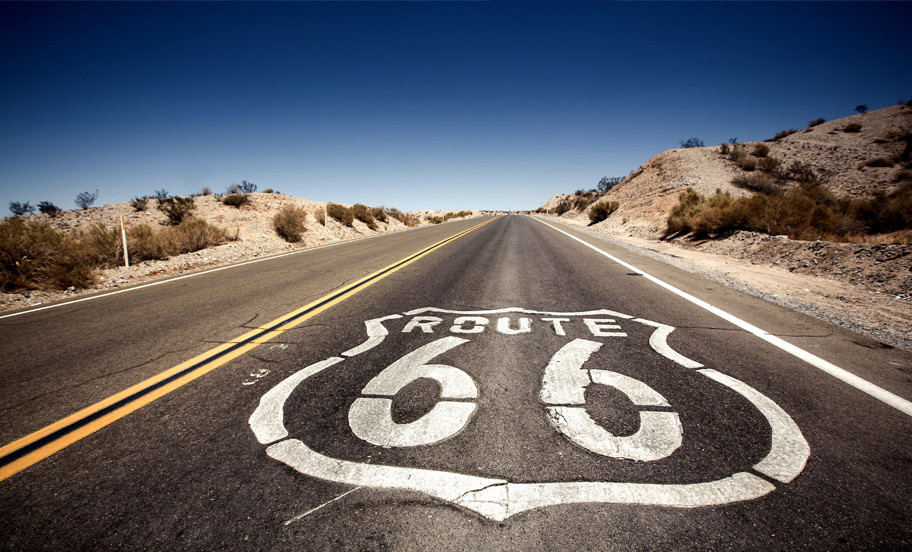 Jacksonville Car Rental
Jacksonville is centered on the banks of the St. Johns River in the First Coast region of northeast Florida, and is the most populous city in the state of Florida.

Jacksonville, or Jax as the locals call it, is the ideal Florida destination to explore the outdoors, enjoy active eco-adventures and be surrounded by nature. There is an immense park system, world-class fishing, neighbourhoods full of history, eclectic museums, vibrant street arts scene, and creative coastal cuisine. With it's humid subtropical climate, you can enjoy the city's many beaches which offer soft sand and warm water - perfect for swimming, surfing, and kayaking.

The City of Jacksonville has a very unique and extensive park system, operated by the National Park Service, Florida State Parks, and the City of Jacksonville Department of Parks and Recreation. Jax operates the biggest urban park system in the United States, providing facilities and services at more than 337 locations on more than 80,000 acres.

Getting a car rental in Jacksonville to explore this city and surrounding area couldn't be easier. Pick up a car rental at the Jacksonville International Airport after you land, or if you're already at your hotel, simply type in the zip code of the city or suburb that's near your home base, scroll through the list of locations and car rental options, and reserve a Jacksonville rental car from the closest location.

If you or a member of your party have a disability and require hand controls for example, or need any other type of equipment, please be sure to contact us in advance so we can help ensure your rental car has everything you need for a comfortable journey.
Interesting Facts About Jacksonville
There are more than 8 Pro sports teams in Jacksonville
Home to the country's biggest urban park system, with 80,000 acres of parks, Jacksonville's park system is 4 times the size of the island of Manhattan.
With 1,100 miles of shoreline, and 22 miles of beaches, Jacksonville has more shoreline than any other US city!
Jacksonville is the birthplace of Lynyrd Skynyrd, The Allman Brothers Band, .38 Special, and Molly Hatchet.
The Jacksonville farmers market, founded in 1938, is Florida's oldest. More than 20,000 people visit the daily market each week.
Jacksonville was named in honor of the 7th US President
Things to do in Jacksonville
Jacksonville Zoo & Gardens
This is a large park, 73 acres, and is the only zoo in Florida's northeast. There are more than 2000 animals and 1000 plants, Jacksonville Zoo and Gardens is 1 of only 7 zoos in the United States with an animal wellness team who help to provide the very best care for our animals.
Catty Shack Ranch Wildlife Sanctuary
This is a non-profit organization that provides a loving and forever home for big cats that are endangered. The sanctuary also focuses on education and public awareness. They have tigers, bobcats, foxes, lions, pumas, leopards and more. They do not breed, trade or sell or buy any of the animals that reside there.
Little Talbot Island State Park
Hop in your Jacksonville rental car and enjoy the 26 mile drive to Little Talbot Island. You will find more than five miles of stunning beaches and three miles of bike trails. Little Talbot offers unspoiled natural beauty and diverse ecosystems for you to explore. Do some surfing, fishing, bird watching, beachcombing, or simply relax and soak up some sun.
Kingsley Plantation
A great place to visit if you are a history buff. It's located on Fort George Island where you'll find the plantation house, a kitchen house, a barn, and the ruins of 25 of the original slave cabins. The history of the island spans more than 1000 years beginning with the Timucuan Indians. There are interpretive exhibits in the Barn and Kitchen House. Also a garden where sea island cotton, citrus, sugar cane, and indigo are seasonally grown.
Riverside Arts Market
The Riverside Arts Market is a weekly community market hosted in Historic Riverside. Pick up some fresh locally made snacks, or some art as a souvenir or gift, such as woodworking pieces, blown glass art, jewelry and more.
Jacksonville Car Rentals Suburb Locations
Nearby Airports (distance from Jacksonville city center)
Jacksonville International Airport (JAX) 7 miles
Gainesville Regional Airport (GNV) 79 miles
Daytona Beach International Airport (DAB) 103 miles
Jacksonville International Airport (JAX)
Jacksonville International Airport is a civil-military public airport in Florida and is operated by the Jacksonville Aviation Authority (JAA). It's located 13 miles (21km) north of Downtown Jacksonville, in Duval County Florida. It spans over an area of 7,911 acres. This is a busy airport with more than 7 million passengers per year.

Jacksonville Airport offers an array of amenities and services including restaurants, bars, cafes, gift and souvenir stores, shoeshine stations and places to relax with a nice massage. There are also multiple art exhibits on display for your viewing pleasure, live music, rocking chairs, free Wi-Fi throughout the airport, and a place to exchange money.

It's easy to pick up your cheap Jacksonville Car Rental at this airport. The rental car agencies are located on the lower level of the terminal building adjacent to baggage claim.

Contact Information for Jacksonville International Airport (JAX)

Telephone: 1 (904) 741-4902

Address: 2400 Yankee Clipper Dr., Jacksonville, FL 32218

Airport Code: JAX
Jacksonville Car Rental FAQs
What is the most popular rental car in Jacksonville?
When booking a car rental in Jacksonville, the best will depend on what your needs are. Consider your budget, the size of your group, the amount of driving you plan on doing, and simply what type of vehicle you feel most comfortable in. The intermediate/mid-size car is always a popular choice, due to the fact that it's fuel efficient, and it's not too big, and it's not too small, especially for 2-4 people. If you're planning on exploring the great outdoors, or you brought your golf clubs, it might be a good idea to look into a midsize or standard size SUV (seats 5), or a minivan that seats 7 if you're traveling with a group larger than 5.
How will I find the best price for my Jacksonville rental car?
To find the best price for your cheap Jacksonville rental car, begin by searching our website as soon as you have finalized your trip plans. You will need to input your arrival/departure dates and the times for both pick up and drop off. Once the search results appear, you can then choose the type and size of rental vehicle you would like and book the best option right away. That guarantees the rate for you as of that day. So if rates increase, you are locked into that rate. But because rates do fluctuate, it's a good idea to check back periodically on our website to see if there are lower prices, simply by putting in the same dates and time and doing another search. If a lower rate is found, you can make another car rental reservation for Jacksonville and cancel the existing one
What happens if I need to cancel my reservation?
There is no fee to cancel your booking if you book with us. Discount USA Car Rental does not take any money up front, nor do we do a credit card number. All that's needed to make a reservation is the primary driver's name and email address, so you can cancel your booking at any time with no charge, even at the last minute. If you need to change your booking, we can help you re-book or adjust your booking with the car company as needed. Contact us anytime to assist with changes.
What should I provide at the rental counter for my car rental in Jacksonville?
When you arrive at the counter in Jacksonville, you will need to provide your reservation confirmation number, a valid driver's license, and a major credit card, or debit credit card (not all suppliers and locations will accept a Debit Credit Card). The name on the reservation, driver's license and credit card must match. Please note that there are restrictions when using a Debit Credit Card, and they vary depending on which car rental company you're booked with. Please be sure to consider the method of payment you'll be using and read through the terms and conditions so you are fully prepared at the counter. You can call us too anytime and we will be happy to help as best we can.