FORT LAUDERDALE AIRPORT (FLL) CAR RENTAL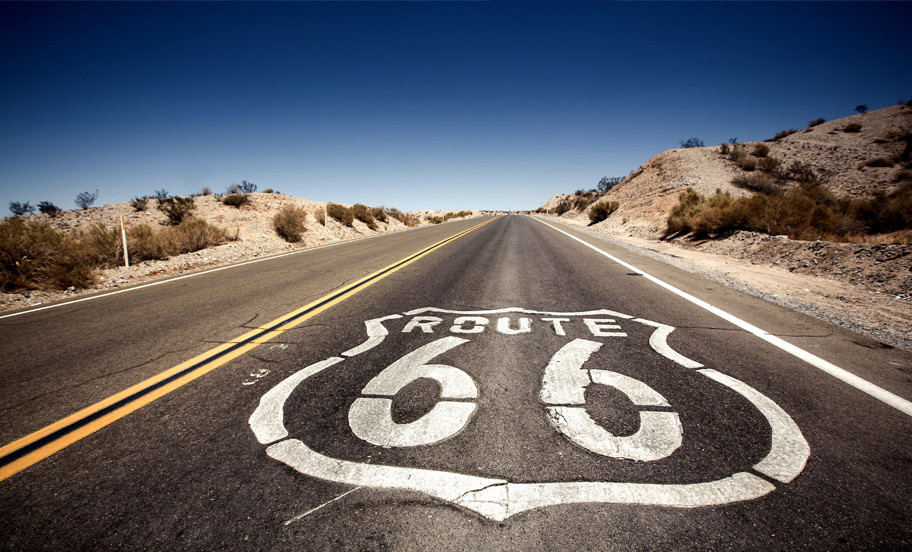 Fort Lauderdale Airport Car Rentals
Fort Lauderdale is a city located on the southeast coast of Florida, approximately 40km north of Miami. The city has an estimated population of 182,437 as of 2019, and is a principal city of the Miami metropolitan area, which is home to approximately 6.2 million people. The City of Fort Lauderdale is named for a Second Seminole War fortification built on the banks of the New River in 1838.

Fort Lauderdale is a sun-worshippers paradise, for all ages, boasting over 3,000 hours of sunshine every year. It is a very popular tourist destination, known for its soft sand beaches, and scenic inland boat canals, and it is the Yachting capital of the world.

Fort Lauderdale is known for its abundance of palm trees and beachfront promenade where you'll find its signature white wave wall and brick lined pathway. The promenade is lined with endless shops, bars, boutique and luxury hotels. You will also find an impressive wine and dine scene, with an array of restaurants where you can enjoy dining al fresco. And with such comfortable year-round temperatures, the Atlantic Ocean is a wonderful place to scuba dive, snorkel,, jet ski, or just sit back and relax with a good book.

Fort Lauderdale is located only 2 miles north of the popular seaport, Port Everglades, which is one of South Florida's largest economic magnets, being the gateway for both international trade and cruise vacations. In 2019, Port Everglades was ranked the third busiest cruise homeport in the world, accommodating more than 3.89 million passengers.

From the Everglades, to the quaint Las Olas Boulevard, to the picturesque Fort Lauderdale Riverwalk, to the Arts and Entertainment District, there is something for everyone. Time to hop in your Fort Lauderdale rental car and explore everything this city has to offer!
Things to do in Fort Lauderdale
Beachfront Promenade - two miles north of Port Everglades, the landscaped promenade has a signature white wave wall and path paved with bricks. Punctuated with shops, restaurants, cafes and entertainment, this signature beachfront walkway sits between Las Olas and Sunrise Boulevards. Windsurfing, jet skiing, beach volleyball are all available, as well as scuba diving, rollerblading, and snorkeling.
Las Olas Boulevard - the place to sit outside at an outdoor cafe and people watch while you plan your day. Lined with sophistication, this mile long stretch of art, fashion and sidewalk cafes is sure to please.
Bonnet House Museum and Gardens - for a taste of history, stop in to the Bonnet House, set up as a period museum showcasing the culture and history of the area. The house used to be the Bartlett Estate, and was built in the style of a plantation. It is a museum and art gallery filled with the family's collection of paintings. There are gardens to enjoy, including an Orchid Greenhouse, and you can take a tour of the house hosted by a local docent.
Museum of Discovery and Science - this is a great place to take youngsters - with its two floors of attractions. Interactive exhibits allow young children to learn about science in a fun and engaging way. Take in the Moon and Mars simulator, and the pilot simulator, in which you can fly your own jet from the cockpit. Dig for fossils and learn about prehistoric Florida, then take in the live animal show.
Jungle Queen Riverboats - one of the most famous cruises in the world, the riverboats started taking passengers up the New River in Fort Lauderdale back in 1935. Take in the local scenes from the water as you enjoy a sightseeing tour along the river, and possibly book dinner and show while on board.
Interesting Facts About Fort Lauderdale
Fort Lauderdale has been designated as the Venice of America, with over 300 miles of scenic inland waterways.
It is home to more than 100 marinas and 50,000 yachts. It's the Yachting capital of the world
Don't be afraid but Fort Lauderdale is actually considered the far western tip of the Bermuda Triangle
Once there was snow! Snow fell on Fort Lauderdale in 1977, the first time in recorded history
It was only after the 1920s that the area began to develop. What made that possible? The invention of air conditioning!
What's available at Fort Lauderdale - Hollywood International Airport?
Located in Broward County, Fort Lauderdale-Hollywood Airport is one of three airports serving the entire Miami area. The airport handled over 36.5 million passengers from its 4 terminals in 2019, and serves the Fort Lauderdale area as well as the cruise terminals at Port Everglades.

Once you arrive at the airport, and claim your baggage, you are ready to explore the area in your Fort Lauderdale Airport car rental. With seven miles of beachfront and an average temperature of 75 degrees, you can expect lots of sun, sand and surf as you explore this spring break hotspot.

Fort Lauderdale Airport has many restaurants and cafes, and well as shops including duty free for your convenience. With free Wi-Fi service in all terminals, you will have nothing to worry about when it comes to online communication while waiting for your flight.

Renting a car in Fort Lauderdale is a great way to get around, and booking online gives you more options and flexibility than waiting until you arrive at the airport.

There is a car rental facility right at the airport, next to Terminal 1. This is the same location you would use when returning your Fort Lauderdale rental car. When you get off your flight, gather your luggage and follow the signs to the airport's car rental center. From terminal 1 walk across the pedestrian bridge toward Concourse B. If you are arriving at Terminals 2, 3 or 4, there is a shuttle bus to take you to your car rental in Fort Lauderdale.

Persons with disabilities can ask for assistance by contacting their airline. If you will be requiring any specialty equipment installed in your car rental Fort Lauderdale, please contact us and we will be happy to assist in making arrangements with the car company on your behalf. We will need your confirmation number as well as the exact piece of equipment you will need. It will take a few days to make these arrangements, so it is always best to contact us as soon as you have your Fort Lauderdale car rental confirmation #.
Contact Information for Fort Lauderdale-Hollywood International Airport (FLL)
Address: 100 Terminal Dr., Fort Lauderdale, Florida 33315

Telephone: 1 (954) 359-1200

Airport Code: FLL

Car Rental Facility

There is a car rental facility right at the airport, next to Terminal 1. From terminal 1 walk across the pedestrian bridge toward Concourse B. If you are arriving at Terminals 2, 3 or 4, there is a shuttle bus to take you to your car rental in Fort Lauderdale.
Fort Lauderdale Car Rental FAQs
What is the most popular rental car in Fort Lauderdale?
If you are looking at saving money on the car and fuel, compact and midsize car rentals are the most popular options, as they are usually the best prices for the size, and are very economical on fuel. If you are traveling with your family and need more room, the minivan rental is a popular option as it can hold up to 7 passengers and more luggage.
How will I find the best price for my Fort Lauderdale rental car?
It is always best to search for your Fort Lauderdale car rental as soon as you have secured your airline tickets and know your dates and times for pick up and return. Go onto our website and search with that information, looking for the best option for your needs, and book it. Once you have a confirmation, you are done. You can then come back onto our website and recheck rates as they sometimes fluctuate, and you may find a cheap Fort Lauderdale car rental that wasn't available when you searched earlier. Book the new rate and cancel your existing reservation.
What happens if I need to cancel my reservation?
There is never an issue canceling a reservation made through Discount USA Car Rental. Our reservations are always free to book and free to cancel. If you need to make changes to an existing reservation it is always best to rebook a new reservation with your new dates and times, then cancel the existing. We are always here to help if you have questions or changes that need our help.
What should I provide at the rental counter for the best car rental at Fort Lauderdale-Hollywood International Airport?
When you arrive at the Fort Lauderdale car rental counter, you should already know which car company you are booked with. You can print out the confirmation email we sent you with all of the details. You will need to bring your valid driver's license - and the name must match the name on the confirmation. If you are from a country that does not have an alphabetical driver's license, you will need to obtain an International Driver's Permit and bring that along with your driver's license. A credit card in the name of the main driver will also be necessary. Some car companies will accept debit cards at the beginning of the reservation, but please check the details carefully as you book your vehicle, as there are some limitations on which cars you can rent with a debit card, as well as other debit card policies.