FLORIDA CAR RENTAL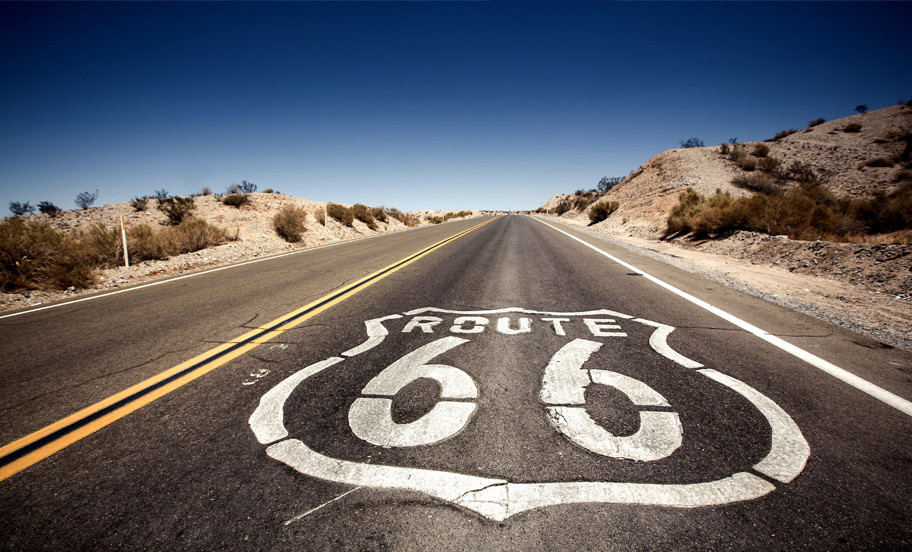 Florida Car Rental
Florida, with a population of over 21.48 million, is the most southeastern U.S. state, with the Atlantic on one side and the Gulf of Mexico on the other. The capital is Tallahassee. The Miami metropolitan area has a population of almost 6.2 million, and is the most populous urban area in Florida. Other popular urban areas in the state are Tampa Bay, Orlando, and Jacksonville.

Florida has the longest coastline in the United States with more than 825 miles of beaches to enjoy. It is nicknamed the Sunshine State and is well known for its subtropical climate which makes it a very popular destination for retirees, not to mention the endless number of golf courses. Florida has an abundance of natural beauty, such as the Florida Everglades and many State Parks and produces over 80% of America's citrus fruits with oranges and grapefruits being at the top of the list - delicious!!

It has hundreds of miles of beaches. The city of Miami is known for its Latin-American cultural influences and notable arts scene, as well as its nightlife, especially in upscale South Beach. Orlando is famed for theme parks, including Walt Disney World. The state of Florida is also home to the Kennedy Space Center, and the Florida Reef which is the third largest coral barrier reef system in the world.

Getting a car rental for your trip to Florida, no matter which city you decide to start your adventure in, couldn't be easier. Pick up a car rental at any one of the major airports after you land, or if you're already at your hotel, simply type in the zip code of the city or suburb that's near your home base, scroll through the list of locations and car rental options, and reserve a Florida rental car from the closest location.

If you or a member of your party have a disability and require hand controls for example, or need any other type of equipment, please be sure to contact us in advance so we can help ensure your rental car has everything you need for a comfortable journey.
Interesting Facts About Florida
Largest number of golf courses in the USA are found in Florida
It's the flattest state in America
Produces the most oranges in America
On average, Florida has 300 days of sunshine per year
Florida is the only place on the planet where alligators and crocodiles coexist in the same habitat
Things to do in Florida
Walt Disney World
This legendary entertainment resort is located near the cities of Orlando and Kissimmee. It spans over 25,000 acres. There are 4 theme parks, including the famous Epcot Center, two water parks, more than 25 themed resort hotels, many golf courses, a resort for camping, and an outdoor shopping center.
Sunshine Skyway Bridge
This is an architectural marvel! Enjoy a drive over this cable-stayed bridge that stretches 29,040 feet from St. Petersburg to Bradenton. If you enjoy the water, then this is a must. The views during the day are incredible, and perhaps even more stunning at night. Book your cheap Tampa, Florida car rental, and take in the beautiful scenery!
St. Augustine Distillery
This distillery specializes in handcrafted spirits. It's locally owned and operated, and is located in downtown St. Augustine, inside a gorgeous restored ice plant from the turn-of-the-century. Visit and they will educate and inspire you with their artisanal award-winning rum, bourbon whiskey, gin, and vodka. All of their spirits are made from local and regional agricultural products. They offer free tours and tastings.
The Wizarding World of Harry Potter
Are you or your kids Harry Potter Fans? If so, then this is a must! Located within Universal's "Islands of Adventure" theme park. Here you can explore the "Hogwarts" castle and explore "Hogsmeade" village. Also at Universal Studios Florida theme park, you can visit "Diagon Alley" where you'll enjoy an intricate thrill ride, magical moments, and more. With a Park-to-Park Ticket, you can board the Hogwarts Express and travel between both Hogsmeade in Universal's "Islands of Adventure" and Diagon Alley in "Universal Studios Florida".
South Beach
People watching is a great pastime in Miami's South Beach. South Beach is known for its white sand beaches and the glamorous scene around its happening night spots and celebrity-chef eateries and many fashion-forward shops. On Ocean Drive, you'll find art deco architecture, and many outdoor cafes. The area is known for its hip clubs and wild nightlife as well as numerous excellent restaurants.
Florida Car Rentals Top 5 Cities
Miami
Miami, is a city located in southeastern Florida. It's estimated population as of 2021 is 478,251, making it the 2nd largest city in Florida. This city is a major center for international trade, commerce, arts, tourism and culture. Miami has a very Latin inspired culture and has actually been nicknamed the "Capital of Latin America" with 72% of the it's population being of Hispanic and Latino descent. Miami, the Magic City, is a pastel paradise featuring world-renowned Art Deco architecture, spectacular scenery and style, with a relaxed beach life.
Fort Lauderdale
Fort Lauderdale is a city located on the southeast coast of Florida, approximately 40km north of Miami. Fort Lauderdale is a sun-worshipper's paradise, for all ages, boasting over 3,000 hours of sunshine every year. It is a very popular tourist destination, known for its soft sand beaches, and scenic inland boat canals, and is the yachting capital of the world. Fort Lauderdale is known for its abundance of palm trees and beachfront promenade where you'll find its signature white wave wall and brick lined pathway. The promenade is lined with endless shops, bars, boutique and luxury hotels. You will also find an impressive wine and dine scene, with an array of restaurants where you can enjoy dining al fresco.
Orlando
Orlando is the 23rd largest metropolitan area in the United States, with a population of over 2.5 million people. The city itself has almost 300,000 people, making it the state's largest inland city. Orlando is one of the most visited cities in the world, with tourism, major events and conventions being the major draws to the city and surrounding areas. The Orange County Convention Center in Orlando is the second largest convention facility in the United States.
Tampa
Located on Tampa Bay, you'll find the heart of Florida's Gulf coast, Tampa. In terms of population, Tampa ranks as the third most populous city in Florida, after Jacksonville. The industries that drive Tampa's economy are finance, health care, technology, tourism, and the maritime industry. Tampa Bay's port is the biggest in the state and has a massive impact on Florida's overall economy
Jacksonville
Jacksonville, or Jax as the locals call it, is the ideal Florida destination to explore the outdoors, enjoy active eco-adventures and be surrounded by nature. There is an immense park system, world-class fishing, neighborhoods full of history, eclectic museums, vibrant street arts scene, and creative coastal cuisine. With it's humid subtropical climate, you can enjoy the city's many beaches which offer soft sand and warm water - perfect for swimming, surfing, and kayaking. Pick up your rental car in Jacksonville and start exploring.
Airports (located within Florida)
Miami International Airport (MIA)
Orlando International Airport (MCO)
Fort Lauderdale-Hollywood International Airport (FLL)
Jacksonville International Airport (JAX)
Tampa International Airport (TPA)
Southwest Florida International Airport (RSW)
Miami International Airport (MIA)
One of the busiest airports in the world, Miami Airport is located close to downtown Miami, and handles over 1000 flights daily to over 167 domestic and international destinations. A hub for travel between the United States and Latin America, the Caribbean, as well as Europe and Asian destinations. As the 13th busiest airport in the United States, it served over 45 million passengers in 2018.

Contact Information for Miami International Airport (MIA)

Address: 2100 NW 42nd Avenue, Miami, Florida, 33126

Telephone: 1 (305) 876-7000

Airport Code: MIA

Car Rental Facility Location

MIA Rental Car Center, 3900 NW 25th Street, Miami, FL 33142

You can connect to the MIA Rental Car Center using the MIA Mover, located on the 3rd level between the Dolphin and Flamingo garages. Use the 3rd level Skyride (moving walks) to access the MIA Mover station.
Orlando International Airport
Located 6 miles to the southeast of downtown, Orlando International Airport is the busiest airport in the state of Florida, and tenth busiest in the United States, handling over 50 million passengers in 2019. It is also one of the largest in land size, with over 12,500 acres, and services over 135 domestic and international destinations. The City of Orlando, is the most visited destination in the country, hosting over 60 million visitors per year, with over a dozen theme parks, and world class attractions.

Open 24 hours a day, Orlando Airport is equipped with everything you will need while waiting for your flight to arrive. There are elevators, escalators and moving walkways to assist as you navigate the airport.

Contact Information for Orlando International Airport (MCO)

Telephone: 1 (407) 825-2001

Address: One Jeff Fuqua Boulevard, Orlando, Florida, 32827

Airport Code: MCO
Fort Lauderdale-Hollywood International Airport
Located in Broward County, Fort Lauderdale-Hollywood Airport is one of three airports serving the entire Miami area. The airport handled over 36.5 million passengers from its 4 terminals in 2019, and serves the Fort Lauderdale area as well as the cruise terminals at Port Everglades.

Once you arrive at the airport, and claim your baggage, you are ready to explore the area in your Fort Lauderdale Airport car rental. With seven miles of beachfront and an average temperature of 75 degrees, you can expect lots of sun, sand and surf as you explore this spring break hotspot.

Renting a car in Fort Lauderdale is a great way to get around, and booking online gives you more options and flexibility than waiting until you arrive at the airport.

There is a car rental facility right at the airport, next to Terminal 1. This is the same location you would use when returning your Fort Lauderdale rental car. When you get off your flight, gather your luggage and follow the signs to the airport's car rental center. From terminal 1 walk across the pedestrian bridge toward Concourse B. If you are arriving at Terminals 2, 3 or 4, there is a shuttle bus to take you to your car rental in Fort Lauderdale.

Contact Information for Fort Lauderdale-Hollywood International Airport (FLL)

Address: 100 Terminal Dr., Fort Lauderdale, Florida 33315

Telephone: 1 (954) 359-1200

Airport Code: FLL
Tampa International Airport
Located only 6 miles west of Tampa's city center, TIA is an international airport that's publicly owned by Hillsborough County Aviation Authority. This airport handles over 22 million passengers a year, making it the 28th busiest airport in North America.

Here you'll find a wide range of restaurants, from cafes, to local hotspots, and there are many places to pick up that last minute souvenir or gift.

Contact Information for Tampa International Airport (TPA)

Telephone: 1 (813) 870-8700

Address: 4100 George J Bean Pkwy, Tampa, FL 33607

Airport Code: TPA
Florida Car Rental FAQs
What is the most popular rental car in Florida?
When booking a Car Rental in Florida, the best option will depend on what your needs are. Consider your budget, the size of your group, the amount of driving you plan on doing, and simply what type of vehicle you feel most comfortable in.

The Intermediate/mid-size car is always a popular choice, due to the fact that it's fuel efficient, and it's not too big, and it's not too small, especially for 2-4 people. With such nice year round weather, perhaps a Convertible Car may be the way to go. Now if you have brought your golf clubs, it might be a good idea to look into a Midsize or Standard size SUV with more cargo space (seats 5), or a minivan that seats 7 if you're travelling with a group larger than 5.
How will I find the best price for my Florida rental car?
To find the best price for your cheap Sarasota car rental, begin by searching our website as soon as you have finalized your trip plans. You will need to input your arrival/departure dates and the times for both pick up and drop off. Once the search results appear, you can then choose the type and size of rental vehicle you would like and book the best option right away. This guarantees the rate for you as of that day. So if rates increase, you are locked into that rate. Because rates do fluctuate, it's always a good idea to check back periodically on our website to see if there are lower prices, simply by putting in the same dates and time and doing another search. If a lower rate is found, you can make another car rental reservation for Sarasota and cancel the existing one.
What happens if I need to cancel my reservation?
There is no fee to cancel your booking if you book with us. Discount USA Car Rental does not take any money up front, nor do we ask for a credit card number. All that's needed to make a reservation is the primary driver's name and email address, so you can cancel your booking at any time with no charge, even at the last minute. If you need to change your booking, we can help you re-book or adjust your booking with the car company as needed. Contact us anytime to assist with changes.
What should I provide at the rental counter for my car rental in Florida?
When you arrive at the counter in Florida you will need to provide your reservation confirmation number, a valid driver's license, and a major credit card, or debit credit card (not all suppliers and locations will accept a Debit Credit Card). The name on the reservation, driver's license and credit card must match.

Please note that there are restrictions when using a Debit Credit Card, and they vary depending on which car rental company you're booked with. Please be sure to consider the method of payment you'll be using and read through the terms and conditions so you are fully prepared at the counter. You can call us too anytime and we will be happy to help as best we can.