DENVER AIRPORT (DEN) CAR RENTAL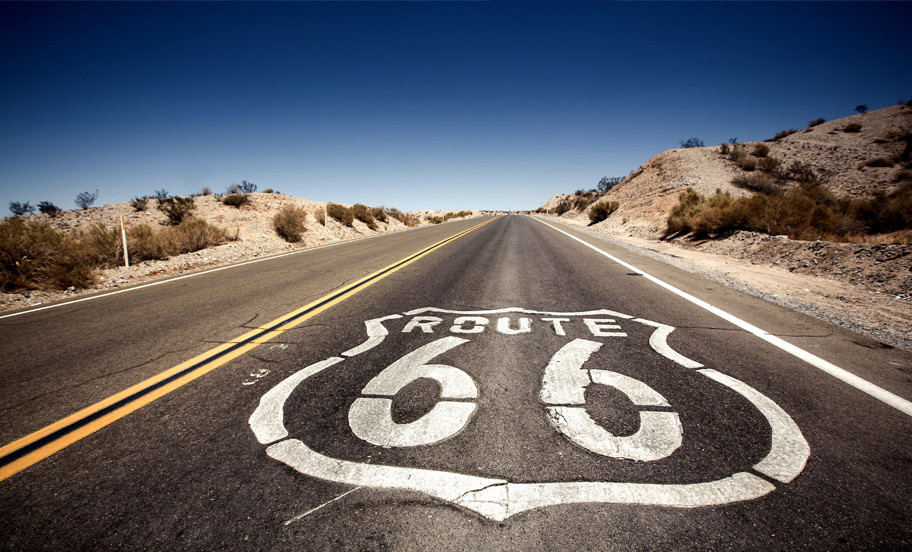 Denver Airport Car Rentals
Denver, also known as the Mile High City, is the capital of Colorado. It's known as the Mile High City because of its elevation. It sits exactly one mile above sea level. The Mile High City is quite dry, so be sure to keep hydrated - drink lots of water. The air really is different. There is a lot less oxygen at that altitude compared to places at sea level.

Denver is actually located on high rolling plains, not in the mountains, but you can see the incredible snow capped peaks for miles. The Rocky Mountains are within easy reach from Denver, so outdoor enthusiasts flock to this beautiful city that boasts stunning mountain scenery and clear skies. Many authors and musicians (ie. John Denver's Rocky Mountain High song) have been influenced by the sheer beauty of this city.

Rent a car in Denver because it's a great starting point for a little road trip up the canyon to Estes Park and Rocky Mountain National Park. Or just hop in your car rental and drive around the city's vibrant neighborhoods, chock-full of arts, culture, fabulous dining, sports and recreational activities.
Things to do in Denver
Denver Botanic Gardens - 24 acres to explore - with a large diversity of plants from all over the world. All located at the York Street location, you can visit many different gardens that explore various types and locations of plants, such as Gardens of the West, which explores Colorado's climate, Internationally Inspired Gardens, which showcase the garden designs and plants from Japan, China, South Africa and the Tropics amongst others, and Shady Gardens, displaying plants that thrive in the shade. There are many more to explore.
Denver Zoo - a chance to explore a wide range of fins, feathers, and fur from around the world. Kids will get excited to get a glimpse of an African Lion, Siberian Tiger, Asian Elephant, and yes, some more unpredictable species such as a Blind Cave Fish, Banded Mongoose or Blue Poison Arrow Frog. So much to see and do, complete with education programs, and events. And it all started with the donation of a black bear cub that came to live at City Park back in 1918.
Denver Museum of Nature and Science - So much to explore here, from the Planetarium to the IMAX Theater, and all of the exhibitions to visit. You can discover Egyptian Mummies, and explore a virtual reality journey through the sky, in the Exhibitions area. The IMAX theater will take you right into the action, exploring science and nature in all its glory. The planetarium can take you on a cosmic journey to explore - possibly another planet, a black hole, or perhaps a volcano.
Cherry Creek State Park - if the outdoors is calling you, this 4,000 acre park is open year round, where you can hike, view wildlife, or go bird-watching. Boating, camping, canoeing/rafting/kayaking, fishing, horseback riding, in the summer months, and in the winter, you can go skating, snowshoeing etc., on the reservoir. The Cherry Creek Marina and Yacht Club has mooring, and catered events. If you are wanting to sit on the beach, there is a large imported-sand swimming beach on the north-eastern side with ample parking for your Denver car rental, while you relax and enjoy the outdoors.
Coors Field- two blocks from Union Station, and home field of the Colorado Rockies, this is the perfect spot to take in a ball game, with a capacity of over 50,000 seats. While most of the seats are dark green, the 20th row of the upper deck is purple to mark the one mile elevation above sea level. Dinosaur fossils were found through the grounds during construction, leading to the selection of "Dinger" the triceratops as the Rockies' mascot.
Interesting Facts About Denver
Denver has teams from four major sports (baseball, hockey, football, and basketball).
In Denver, they brew more beer than any other city in the nation - over 200 different ones are brewed daily.
If you're a golfer, you'll have to adjust your swing a little in Denver. Due to the air being less dense, golf balls travel about 10% farther than they would at sea level.
Denver has the largest city park system in the nation, with 14,000 acres of mountain parks and 2,500 acres of natural areas.
The Denver Performing Arts Complex is HUGE! It spans over 4 blocks and 12 acres. It has 10 spaces to perform with more than 10,000 eats connected by an 80ft tall glass roof.
What's available at Denver International Airport?
The fifth busiest airport in the United States, Denver International Airport, handled over 69 million passengers in 2019, surpassing the capacity for which it was built. Denver Airport is also the largest in the country by land area There are two new major projects underway to expand the facility - the Concourse Expansion Program, and the Great Hall Project. The first stages are being completed by 2022,, with the Gate Expansion Program opening the first four new gates on B-West, and the completion of Phase 1 of the Great Hall Project. This project will provide modern airline check in space for the two largest Airlines, United and Southwest, including self-bag drops to expedite check in, 4 new restrooms, and more square footage to expand passenger areas.

Denver Airport is located 25 miles from downtown Denver, and a rental car for Denver Colorado would be a great option for your trip. Follow the airport signage when returning to the airport with your car rental Denver Airport, and allow plenty of time to return the vehicle before your flight home.

A short 30-minute drive from the Rocky Mountains makes Denver a great destination to start your trip!

There are over 140 shops, restaurants and other services available at the Denver Airport. One of the more interesting is the DEN CATS - Canine Airport Therapy Squad, which represents a squad of over 100 dogs, and one cat, of various breeds. This is the largest airport therapy program in the country. They are all about the airport, in their blue plaid "Pet Me" vests.

Water bottle filling stations are located in convenient spots throughout the airport for your convenience and to support a robust recycling and sustainability program.

The concierge team is available to answer your questions, and help you with connections. Persons with disabilities can ask for assistance as well.

If you have a disability that requires specialized equipment to be installed in your Denver rental vehicle, please get in touch with us as soon as you have booked your car rental Denver. We are more than happy to make those arrangements for you, and all you have to do is give us a call with your confirmation number and a detailed description of the equipment you will need installed. We will need a few days to make sure this happens, and your rental car for Denver is ready and waiting for you.

Car rental agencies in Denver Airport are located right on the airport property and provide a courtesy shuttle service to and from Jeppesen Terminal. Shuttles pick-up and drop-off from Terminal Level 5, Island 4, outside doors 505-513 (east side) and 504-512 (west side).
Contact Information for Denver International Airport (DEN)
Address: 8500 Pena Blvd., Denver CO 80249-6340

Telephone: (720) 370-9002 or (800) 247-2336

Airport Code: DEN

Car Rental Facilities

Located right on airport property with a courtesy shuttle service to and from Jeppesen Terminal. Shuttles pick-up and drop-off from Terminal Level 5, Island 4, outside doors 505-513 (east side) and 504-512 (west side).
Denver Car Rental FAQs
What is the most popular rental car in Denver?
Most travelers prefer a gas efficient vehicle that is easy to navigate and park. The compact or intermediate vehicles fit this description, and are also usually the most cost effective option as well. If you have a larger group, you may want to consider renting a minivan in Denver, or an SUV that will hold 5-7 passengers, to have enough room for your party and luggage. A luxury car is a nice option if you want to travel in style.
How will I find the best price for my Denver rental car?
As soon as you have confirmed your flight arrangements, and know your arrival and departure dates and times, you are ready to start looking for your Denver car rental. On our website, choose the location, dates and times, and begin searching. Choose the best vehicle for your needs, and book it. Once it is booked, you are confirmed, and ready to go with your car rental Denver Colorado. You can check back periodically and if you find a lower rate, rebook, and then cancel your original reservation. Car companies do have fluctuating prices and you could find a better option for your car rental in Denver on our website by checking back. Sometimes the prices are higher the closer you get to your date, so booking early and holding a reservation is always wise.
What happens if I need to cancel my reservation?
Canceling a reservation is never a problem at Discount USA Car Rental, as it is always free to book and to cancel your reservations with us. If you need to make changes, you can rebook with your changes, then cancel the original reservation. If you need our assistance at any time, please feel free to contact us by telephone or email.
What should I provide at the rental counter for the best car rental at Denver International Airport?
The most important documents to bring are your valid driver's license and the credit card you will be using to pay for the vehicle. Both of these must match the name of the driver on the reservation. If you are traveling from another country, and your driver's license is not alphabetical, you may also need to bring an International Driver's Permit with you to accompany your driver's license. If you plan to use a debit card, you must check the rules of the car company you are choosing to use, as there are restrictions with most car rental companies in Denver, and you don't want any surprises at the car rental counter. Debit cards must be associated with your bank account, and will have a Visa or Mastercard logo on them. When searching for a rental vehicle for Denver on our website, once you choose a vehicle option, look at the fine details and read the debit card policy to see if it works for you. Each car company has different policies.