SAN FRANCISCO CAR RENTAL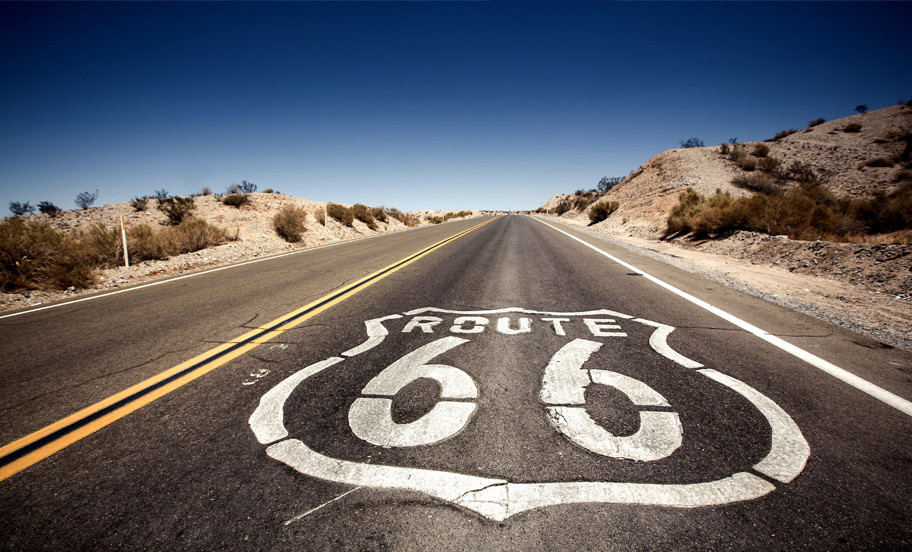 San Francisco Car Rental
With its Victorian style buildings to the modern skyscrapers, San Francisco is considered to be one of the most beautiful cities in the United States of America. The Golden Gate Bridge is an anchor to this financial and cultural city of Northern California.

With a natural large harbor, this was an obvious base for the gold rush trade in the mid 1800's. After the great fire and earthquake of 1906, the city rebuilt itself quickly and became a major financial center for the west. In the 1960's San Francisco became famous for the hippie movement and free love culture of the 'Flower Children'. In 1969 The Beatles played their final live concert in Candlestick Park.

By the 70's and 80's the technology boom hit neighboring Silicon Valley. With a high demand for real estate, San Francisco became one of the most expensive cities in the US to live.

Famous for its fog, take that into consideration if flying through this area on a connecting flight, it has caused many delays. Car rentals are located throughout the city as well at the 3 major airports that service the City of San Francisco. We can help you find a cheap San Francisco car rental.

South of San Francisco you can drive to some picturesque seashore towns and North of the city is the famous Napa and Sonoma valleys. Driving within the city limits has its challenges, the roads can be very narrow and steep, and rush hour conditions are some of the worst in the country.

If you have a physical disability and need a car rental for persons with disabilities, we can help you with that. Let us know exactly what equipment you will need to have installed, and we can then look into which car company would have that arranged for you. We need a few days to make these arrangements, so it is best to contact us as soon as you know which dates you will need a rental car in San Francisco.

With neighborhoods like Chinatown, Berkeley and Oakland you will want to rent a car to go explore. Discount USA Car rental can help you and your family find the best San Francisco car rental for your needs.
Interesting Facts about San Francisco
Cable cars are only found in San Francisco and New Orleans.
The 1967 Human Be-In event helped put the counterculture of Haight-Ashbury on the map.
Home of the fortune cookie, invented by a local resident of Japanese descent.
The grizzly bear named Monarch, on the California flag, was from the Golden Gate Park.
Levis Strauss invented denim jeans in San Francisco for the Gold Rush miners.
Things to do in San Francisco
Golden Gate Bridge - Almost 2 miles long and 90 feet wide, this modern engineering marvel is a must see. There is a pedestrian walkway on the east side and for a fee, you can schedule a guided trek up and down the ladders and catwalks. If driving, be sure to avoid this area during rush hour.
Alcatraz - Located just over a mile off shore in the San Francisco Bay, this island was home to a lighthouse, a military prison and a federal prison from 1934 to 1963. This prison was for the worst of the worst and was often called the 'Last Resort Prison'. This facility was closed due to being too expensive to operate. Daytime and nighttime tours are available.
San Francisco Museum of Modern Art - the first west coast museum with a collection of modern and contemporary art from the 20th century. With over 45,000 square feet, the 7 gallery floors include remarkable pieces of art, such as; sculptures, paintings, architecture design, photography and media design. Bring your artistic passion to explore these unforgettable collections.
Lombard Street - Located on Russian Hill, this famous San Francisco street has a one block section with 8 hairpin turns. At a 27% grade, it was built this way in 1927 and was considered too steep for even pedestrians, not just automobiles. Considered one of the crookedest streets in the world, this street makes a great photo opportunity.
Fisherman's Wharf - is one of the most touristy attractions in San Francisco. At fisherman's wharf, there are fantastic photo worthy views of the golden gate bridge and alcatraz island. With clam chowder in a bread bowl and fresh crab rolls to purchase, this is a wonderful place to enjoy a seafood lunch. Finish your meal with something sweet at the nearby Ghirardelli Square, previous home of the famed chocolate factory.
San Francisco Car Rentals Suburb Locations
Nearby Airports (distance from San Francisco city center)
San Francisco International Airport (SFO) 16 miles
Oakland International Airport (OAK) 23 miles
Sonoma County Airport (STS) 47 miles
San Jose International Airport (SJC) 49 miles
San Francisco International Airport (SFO)
Built in 1927, this is one of the United States busiest hub airports. Servicing the San Francisco City, the Bay area and Silicon Valley, this airport sees millions of travelers pass through each year. Considered the Gateway to the Golden Gate, this airport welcomes passengers from all over the world to the Northern California area.

After the 1989 earthquake, development of this airport is on a constant increase to commit to the safety of all passengers and employees of this site. The SFO Museum is a long running exhibition that has won many acknowledgments for it's history of American Aviation.

As with all international airports you will find an assortment of restaurants and gift shops that can cover any appetite and shop-a-holic needs. Along with ATM machines and currency exchanges, SFO has free WIFI, charging stations and family style restrooms. Other airport amenities include nap room, children's play areas, yoga room, pet relief areas, storage lockers and a medical clinic.

For travelers with disabilities there are services and facilities that are accessible to all. Some services may need prearrangement, please discuss with your airline before arriving.

If your final destination is the beautiful city of San Francisco or if you are connecting onto your next airport, there are many tourist attractions that you may want to go visit while here. Let Discount USA Car Rental help you book your San Francisco car rental.
Contact Information for San Francisco International Airport (SFO)
Address: San Francisco, CA 94128, United States

Telephone: 1-650-821-8211

Airport Code: SFO

Car Rental Facility Location

The car rental center is not that close to SFO airport. To get there take the AirTrain Blue Line. Most car companies are located there. If the car company is farther off airport grounds, once at the rental car center, then take the free shuttle service for each car company. Shuttle pickup is located at the south curb of the rental car center, upon request from the car company.
Oakland International Airport (OAK)
This airport was finished being built in 1927 and was dedicated to Charles Lindberg. It was the home to the Dole Air Race or Dole Derby, a dangerous air race from Oakland to Honolulu, Hawaii. As well, this airport was the final departure location for Amelia Earhart's final flight in 1937. She was to end her flight back at Oakland airport, but unfortunately never returned.

Located across the bay from San Francisco lies California's 4th largest airport. Oakland airport has 2 terminals that are connected, therefore no security checks are required for connecting flights. With 32 gates presently and still growing, this airport sees more than 13 million passengers each year.

With plenty of restaurants and bars at both terminals, this airport has your dining covered. Shopping for sporting goods or sweets will be a breeze with shops located throughout the airport. You can book a reservation at the Escape lounge, no matter what class or airline you are booked on. This lounge is a nice escape from the hustle and bustle of the terminals.

This international airport has the standard items as most airports do, including ATM's, WIFI, currency exchange, first aid & lost and found items. They also have pods where new moms can breastfeed their infants in privacy. For passengers with disabilities, they have access to restroom facilities, handicapped parking, and skycap services.

Oakland International Airport is a great hub location to start your California road trip. Let Discount USA Car Rental help you find the best cheap San Francisco car rental for your needs.
Contact Information for Oakland International Airport (OAK)
Address: 1 Airport Dr, Oakland, CA 94621, United States

Telephone: 1 (510)-563-3300

Airport Code: OAK

Car Rental Facility Location

This rental car center is open 24 hours a day. To get there catch the car rental company shuttle bus, they come by every 10 minutes. If the car company is off airport grounds, you will need to get on their connecting shuttle bus, you can call from the terminal or car rental center to arrange this transfer. Return vehicles to the same location that was picked up and return to the airport on the same shuttle or shuttles as take at pickup.
Norman Y Mineta San Jose International Airport (SJC)
Established in 1939 as a local general aviation and crop dusting service, San Jose Airport has a rich history. In the 1970's this area transformed from an agricultural landscape, to a technological hub of America, commonly known as Silicon Valley.

San Jose airport was named after Norman Yoshio Mineta, a former Transportation Secretary for both George W. Bush and Bill Clinton. This airport can handle up to 15 million passengers each year.

Within this 2 terminal airport you will find the regular airport amenities such as; information booths, free WIFI, children's play areas, nursing rooms, ATM machines and Lost & Found.

Shopping and restaurants are abundant on both sides of security checkpoints. As well, lounges and bars can be found at each terminal. At Terminal B baggage claim area, there is a piano where passengers can share a melody with fellow travelers.

This airport is equipped with services relating to passengers with disabilities. Some services will need to be pre booked, check with your airline for help with that.

Our staff here at Discount USA Car Rental can help you with all your California car rental needs.
Contact Information for San Jose International Airport (SJC)
Address: 1701 Airport Blvd, San Jose, CA 95110, United States

Telephone: 1 (408) 392-3600

Airport Code: SJC

Car Rental Facility Location

Directly across from Terminal B you will find the Car Rental Center. Outside baggage claim area, cross Airport Drive (at crosswalk). Coming from Terminal A, catch the airport blue shuttle to the car rental center.
San Francisco City Car Rental FAQs
How will I find the best price for my San Francisco rental car?
We recommend you book your first vehicle as soon as you get your airline tickets booked and you know your dates and times for pick up and drop off.. Even if your trip is many months away, it is best to lock in a car rental while the supply is still available, and there are still choices and possible lower rates. You can always check back on our website for lower prices and book any better options if they come available (and yes, sometimes they do!). It is always free to book and cancel any reservations made through us, so this is the best way to reserve the best car rental for your needs and save money.
What happens if I need to cancel my reservation?
No problem - it is always free to book and to cancel a rental car reservation with Discount USA Car Rental. Our staff are here to help as well if you need to make changes to an existing reservation - you can email or phone us, and we will assist you in re-booking your car rentals in San Francisco City with your changes.