LOS ANGELES CAR RENTAL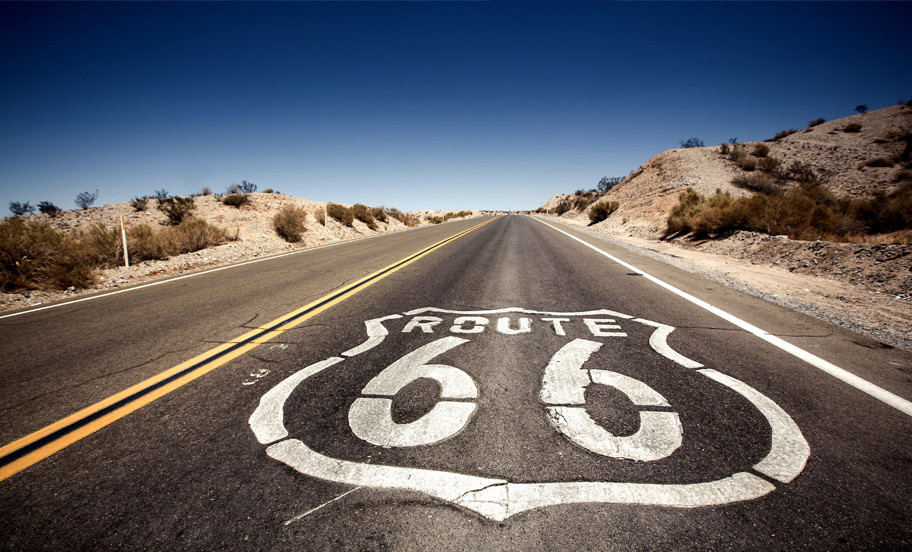 Los Angeles Car Rental
The largest city in California, Los Angeles is home to about 4 million people, and sits second to New York in population in the United State, and the third most populous city in North America. The metropolitan area of Los Angeles is home to over 13 million people.-, and with a diverse economy, a broad range of professional and cultural business make this area home.

L.A. is the entertainment capital of the world, with a diversified culture. It has more than 100 museums, many of them world-class, and sees on average over 290 days of sunshine every year. It's home to some of the world's best beaches, along 75 miles of stunning coastline. Sun worshipers, surfers and anyone who loves a great beach vibe have many options to choose from, all the way from Malibu to Long Beach.

Los Angeles is home to world famous tourist attractions such as the Walk of Fame's collection of stars, Universal Studios, Disneyland, Six Flags, and the Griffith Observatory, just to name a few. L.A. is the only city in North America to have hosted the Summer Olympics twice - and will host it for the 3rd time in 2028. Downtown L.A. is the largest government center outside of Washington, D.C. Los Angeles has the only wooden lighthouse left in the state (located in San Pedro's Fermin Park) and the largest historical theater district on the National Register of Historic Places.

Los Angeles is on the leading edge of several growth industries. It's the country's top artistic center, in addition to being a major tech center.

Getting a car rental in Los Angeles to explore this city and surrounding areas couldn't be easier. Pick up a car rental at the Los Angeles International Airport after you land, or if you're already at your hotel, simply type in the zip code of the city or suburb that's near your home base, scroll through the list of locations and car rental options, and reserve a Los Angeles rental car from the closest location.

Persons with disabilities can ask for assistance by contacting their airline. If you will be requiring any specialty equipment installed in your car rental in Los Angeles, please contact us and we will be happy to assist in making arrangements with the car company on your behalf. We will need your confirmation number as well as the exact piece of equipment you will need. It will take a few days to make these arrangements, so it is always best to contact us as soon as you have your Los Angeles car rental confirmation number so we can help to ensure you have a comfortable journey.
Interesting Facts About Los Angeles
Oil was discovered in Los Angeles in 1892. By 1923, the city produced one quarter of the world's oil and still sits atop the 3rd largest oil field in the country.
Famous Beverly Hills began as a lima bean ranch.
The iconic Hollywood sign used to read Hollywoodland. Tinseltown used it as an advertisement for a real estate project.
Every year the Getty Museum gets hundreds of goats to do it's landscaping.
There are more than 11 miles of hidden tunnels under the city of Los Angeles, most of which are closed due to earthquakes.
Things to do in Los Angeles
The Getty Center
The $1.3 billion spectacular museum opened up to the public on December 16, 1997 and is famous for its unique architecture, gardens, and stunning views overlooking Los Angeles. Here you'll find a large collection of Van Gogh, Monet and Cezanne.
Griffith Observatory
Open to the public, this observatory is owned and operated by the City of Los Angeles, and is situated on Mount Hollywood in Griffith Park. There's a planetarium, numerous exhibits, public telescopes, a cafe, bookstore, and the best views of the Los Angeles basin.
Universal Studios
Get ready for the ultimate Hollywood experience! Find a full day of action-packed entertainment all in one place: thrilling theme park rides and shows, a real working movie studio, and Los Angeles' best shops, restaurants and cinemas at CityWalk. Universal Studios Hollywood is an incredibly unique experience that's fun for the entire family. Explore Universal Studios back lot on the legendary Studio Tour. Then face the action head on in heart-pounding rides, shows and attractions that put you inside some of the world's biggest movies. End your day with the energy and excitement of Universal CityWalk. All this and so much more! Hop in your Los Angeles Car Rental, and get ready for a fun-filled day!
Petersen Automotive Museum
Calling all car fanatics! Your cheap Los Angeles Car rental won't be as exciting as the automobiles in this museum, but it will get you here. Petersen Automotive Museum is the #1 Automotive Museum in the world. It boasts 25 galleries with more than 350 different vehicles on display. This museum tells 1000's of stories. You can see the Delorian from Back to the Future, race cars, Batmobiles, motorcycles, and James Hetfields's special collection of cars and so much more!
Battleship USS Iowa Museum
Battleship USS Iowa served the United States with pride in WWII, Korea, and the Cold War. Today, the U.S. Navy ship is an iconic LA landmark and is considered one of the area's best outdoor museums. It's perfect for history buffs, families and visitors of all ages. You can learn about battleships, and often there will be Navy sailors aboard sharing their many stories.
Los Angeles Car Rentals Suburb Locations
Nearby Airports (distance from Los Angeles city center)
Los Angeles International Airport (LAX) 19 miles
Bob Hope Airport (BUR) 17 miles
Long Beach Airport (LGB) 23 miles
John Wayne Airport (SNA) 39 miles
LA Ontario International Airport (ONT) 40 miles
Palm Springs International Airport (PSP) 110 miles
Los Angeles International Airport (LAX)
Los Angeles International Airport is located about 16 miles southwest of Downtown Los Angeles on the West Coast of the United States, making it a gateway to and from international destinations, such as Asia and the Pacific countries.

LAX is one of the busiest airports in the World, with over 730 daily non-stop flights to over 100 US cities, and over 1300 weekly nonstop flights to 44 countries around the world. 2019 saw over 88 million passengers, making it third in the world for busiest airports, and second to Hartsfield-Jackson Atlanta International Airport for airports in the United States.

Car rentals at LAX are handled through a rental car facility, with a shuttle service that runs 24 hours a day with shuttles circling about every 10-15 minutes for the five to ten minute ride between the airport and the facility. It is a good idea to make a note of your departure terminal when you arrive, so you know which terminal to return to when boarding your return shuttle after dropping off your rental car at LAX.

Look for the purple Rental Car Shuttles sign - it is located on the Lower/Arrivals level outside of the baggage claim area.

While traveling through the airport, look for the bright red "pet Me" vests worn by dozens of dogs roaming the airport with their handlers. The Pets Unstressing Passengers (PUP) program at LAX has specially trained therapy dogs to assist passengers with their stress, and the handlers can also offer general information about slights and the airport.

Shopping for last minute essentials as well as souvenirs and even replacement luggage are all available at Los Angeles International Airport. Restaurants and Bars to pass time and eat before your flight are plentiful in every terminal. Duty Free shopping is also available in all terminals.

Persons with disabilities can find services at the airport as well, and washrooms are specially equipped. If you are renting a car at Los Angeles International Airport, and will require specialized equipment installed in the vehicle, please get in touch with one of our customer service agents at Discount USA Car Rental well in advance, so we can assist you in getting this equipment installed. It can take a few days to arrange installation of some equipment, and we will need time to make any special arrangements on your behalf. We will need your confirmation number and the exact equipment you will need, as we would be happy to make your car rental at Los Angeles Airport as stress free as possible

Contact Information for Los Angeles International Airport (LAX)

Telephone: 1 (855) 463-5252

Address: 1 World Way, Los Angeles, California 90045

Airport Code: LAX
John Wayne Airport (SNA)
John Wayne Airport, Orange County (JWA), is owned and operated by the County of Orange, and is located approximately 35 miles south of Los Angeles, between the cities of Costa Mesa, Irvine and Newport Beach. In 2019, approximately 10.7 million passengers passed through this airport.

SNA spans 500 acres and operates two runways. The 2,887-foot runway serves general aviation and the 5,700-foot main runway serves both commercial and general aviation aircraft.

There are full service restaurants, casual cafes, grab and go options and newsstands and specialty shops. To help you relax, you can explore the airport's lovely public art collection, enjoy some live music, or spend some quality time with the AirPAWS Therapy Dogs. There is also a Nursing Mother's Station, Animal Relief Areas, ATM's, Wi-Fi and charging stations, and a Currency Exchange.

On-site Rental Car Companies

You can easily pick up your cheap Los Angeles car rental if flying into the John Wayne Airport. On-site rental car companies are conveniently located on the Arrival (lower) Level, between Terminals A and B, across from the John Wayne statue. Rental car pick-up and return is located on the lower level of Parking Structures A2 and B2 accessible from the Ground Transportation Center.

Contact Information for John Wayne Airport (SNA)

Telephone: 1 (949) 252-5200

Address: 18601 Airport Way, Santa Ana, California 90045

Airport Code: SNA
LA Ontario International Airport (ONT)
Ontario Airport is an international airport in Ontario, California, and is owned and operated by the Ontario International Airport Authority. ONT Airport serves California's San Bernardino & Riverside counties, as well as portions of north Orange and east Los Angeles counties.

ONT is located two miles east of downtown Ontario, in San Bernardino County, California. It's around 38 miles (61 km) east of Downtown Los Angeles. Ontario CA Airport has a total of 24 passenger destinations, and served more than 5 million passengers IN 2019.

To ensure you have a splendid experience at the airport, Ontario Airport provides many amenities and services. There are gift and local souvenir shops, restaurants, bars and cafes. There are shoe-shining stations, massage bars, and super friendly four-legged therapy dogs, all there to help you relax and unwind a little. There's free Wi-Fi throughout the airport, PPE vending machines and banks and ATMs. If you have some time, explore the art exhibits on display.

You can pick up your Los Angeles Car Rental here at the Ontario Airport. Free shuttle service is available for rental car customers between the passenger terminals and the Rental Car Center, where the on-airport rental car counters are located.

Off-airport rental car rental companies provide transportation for customers between the center and their offices. The center is located at 3450, East Airport Drive, Ontario, CA 91761, near Haven Avenue. Contact Information for LA Ontario International Airport (ONT)

Telephone: 1 (909) 544-5300

Address: 2500 E Airport Drive, Ontario, California 91761

Airport Code: ONT
Los Angeles Car Rental FAQs
What is the most popular rental car in Los Angeles?
When booking a Car Rental in Los Angeles, the best choice of vehicle type will depend on what your needs are. Consider your budget, the size of your group, the amount of driving you plan on doing, and simply what type of vehicle you feel most comfortable in. The Intermediate/mid-size car is always a popular choice, due to the fact that it's fuel efficient, and it's not too big, and it's not too small, especially for 2-4 people. Considering the beautiful weather in Los Angeles, maybe you'd like to indulge in a Convertible Car. If you're planning on exploring the great outdoors, or you brought your golf clubs, it might be a good idea to look into a Midsize or Standard size SUV (seats 5), or a Mini Van that seats 7 if you're traveling with a larger group.
How will I find the best price for my Los Angeles rental car?
To find the best price for your cheap Los Angeles car rental, begin by searching our website as soon as you have finalized your trip plans. You will need to input your arrival/departure dates and the times for both pick up and drop off. Once the search results appear, you can then choose the type and size of rental vehicle you would like and book the best option right away. That guarantees the rate for you as of that day. So if rates increase, you are locked into that rate. But because rates do fluctuate, it's a good idea to check back periodically on our website to see if there are lower prices, simply by putting in the same dates and time and doing another search. If a lower rate is found, you can make another car rental reservation for Los Angeles and cancel the existing one.
What happens if I need to cancel my reservation?
There is no fee to cancel your booking if you book with us. Discount USA Car Rental does not take any money up front, nor do we do a credit card number. All that's needed to make a reservation is the primary driver's name and email address, so you can cancel your booking at any time with no charge, even at the last minute. If you need to change your booking, we can help you re-book or adjust your booking with the car company as needed. Contact us anytime to assist with changes.
What should I provide at the rental counter for my car rental in Los Angeles?
When you arrive at the counter, you will need to provide your reservation confirmation number, a valid driver's license, and a major credit card, or debit credit card (not all suppliers and locations will accept a Debit Credit Card). The name on the reservation, driver's license and credit card must match. Please note that there are restrictions when using a Debit Credit Card, and they vary depending on which car rental company you're booked with. Please be sure to consider the method of payment you'll be using and read through the terms and conditions so you are fully prepared at the counter. You can call us too anytime and we will be happy to help as best we can.