LOS ANGELES AIRPORT (LAX) CAR RENTAL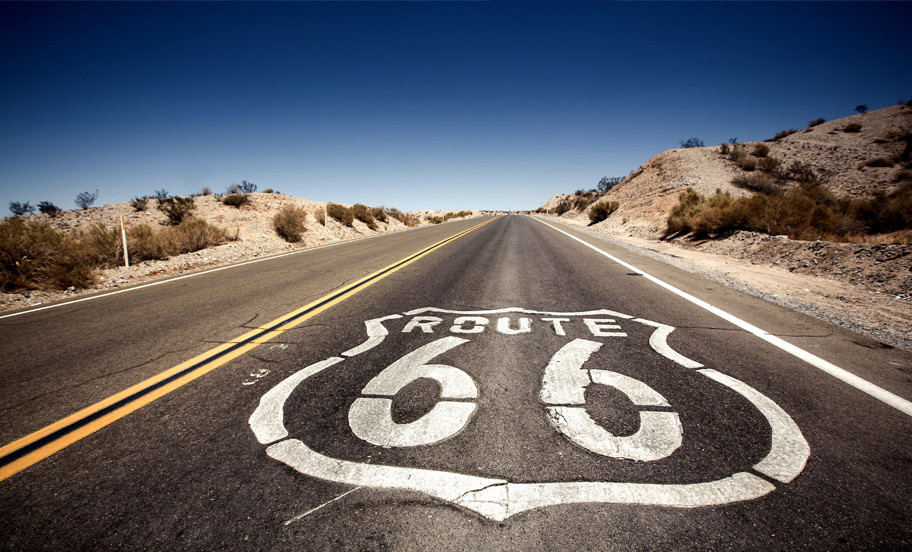 Los Angeles Airport Car Rentals
The largest city in California, Los Angeles is home to about 4 million people, and sits second to New York in population in the United State, and the third most populous city in North America. The metropolitan area of Los Angeles is home to over 13 million people.-, and with a diverse economy, a broad range of professional and cultural business make this area home.

Los Angeles is the entertainment capital of the world, with over 100 museums, and cultural destinations, and has hosted the Summer Olympics twice, making it the only city in North America to have accomplished this. With over 23,000 art jobs, Los Angeles is the country's leading artistic center, and has a larger concentration of artists than New York City. With 225 theatres, it boasts more than 1,500 theatrical productions every year.

The Los Angeles area is known for its 75 mile coastline, with some of the greatest beaches, all the way from Malibu to Long Beach, with some of the best surf spots, shopping and dining along the stretches of oceanfront. And with an average of 292 sunny warm days per year, you will find lots of appropriate beach weather.

You will find many of the most popular tourist attractions in the Los Angeles area, including the Hollywood sign, Griffith Observatory, the Hollywood Walk of Fame, Universal Studios and the Space Shuttle Endeavour, among others.

Pick up your Los Angeles car rental and start exploring . . .
Things to do in Los Angeles
Griffith Observatory - Look through a telescope, explore some exhibits, check out the Samuel Oschin Planetarium, or just enjoy the views of Los Angeles and the Hollywood sign. This observatory was built with funds left in the will of Colonel Griffith J. Griffith, which was opened in 1935 with the idea that everyone should see the views through a telescope. Free telescopes are available with knowledgeable demonstrators. The Zeiss telescope has had more viewers than any telescope in human history.
Santa Monica Pier and Beach - located west of downtown Los Angeles, Santa Monica is home to one of the most legendary beach scenes in the entire United States. Loaded with restaurants, nightlife, and ideal weather, the 3 miles of shoreline are sure to please. A bicycle trip down the 22 miles "The Strand" bike path will take you along the coast and through Marina Del Rey, Playa del Rey, Venice, Manhattan, Hermosa and Redondo beaches. And don't forget to take a ride on that Ferris Wheel! There is parking here for your rental car from LAX.
Hollywood Walk of Fame and TCL Chinese Theatre - opening in 1927, the TCL Chinese Theater represents the many excesses of Hollywood's Golden Age. Stroll along the Hollywood Walk of Fame - this activity is free, and you will have fun finding and identifying the handprints and signatures of hundreds of movie stars, mostly right in front of the Theater on Hollywood Boulevard.
Sunset Boulevard - what better way to make use of your Los Angeles car rental than to take a trip down Sunset Boulevard, lined with Palm trees, and connecting downtown LA with Hollywood, Beverly Hills and the Pacific Coast Highway. Visit the clubs and bars along the way, and take in a gorgeous sunset as you conclude your drive.
Rodeo Drive - don't forget to take your LA rental car down to Rodeo Drive to experience upscale shopping, with designer stores and small private boutiques attracting wealthy shoppers, and celebrity spotting tourists. If shopping is not your thing, you might like to just enjoy a peak at all of the luxury vehicles parked along the curb.
Interesting Facts About Los Angeles
LA's full name was "El Pueblo de Nuestra Señora Reina de los Ángeles sobre el Río Porciúncula" which translates to "The town of our lady queen of the angels on the Porciuncula River"
The Getty Museum employs hundreds of goats to do its landscaping to clear brush to avoid brush fires
The Iconic "Hollywood" sign used to say "Hollywoodland"
About 11 miles of hidden tunnels exist or did exist under the city, and were used for transporting prisoners, liquor etc. Many have closed due to 911 and earthquakes
Los Angeles produced one quarter of the world's oil by 1923, and it still sits atop the third largest oil field in the country
What's available at Los Angeles International Airport?
Los Angeles International Airport is located about 16 miles southwest of Downtown Los Angeles on the West Coast of the United States, making it a gateway to and from international destinations, such as Asia and the Pacific countries.

LAX is one of the busiest airports in the World, with over 730 daily non-stop flights to over 100 US cities, and over 1300 weekly nonstop flights to 44 countries around the world. 2019 saw over 88 million passengers, ranking it third in the world for busiest airports, and second to Hartsfield-Jackson Atlanta International Airport for airports in the United States. LAX holds the record for the world's busiest origin and destination airport, as more passengers begin and end their trips in Los Angeles.

Car rentals at LAX are handled through a rental car facility, with a shuttle service that runs 24 hours a day with shuttles circling about every 10-15 minutes for the five to ten minute ride between the airport and the facility. It is a good idea to make a note of your departure terminal when you arrive, so you know which terminal to return to when boarding your return shuttle after dropping off your rental car at LAX.

Look for the purple Rental Car Shuttles sign - it is located on the Lower/Arrivals level outside of the baggage claim area.

While traveling through the airport, look for the bright red "pet Me" vests worn by dozens of dogs roaming the airport with their handlers. The Pets Unstressing Passengers (PUP) program at LAX has specially trained therapy dogs to assist passengers with their stress, and the handlers can also offer general information about slights and the airport.

Shopping for last minute essentials as well as souvenirs and even replacement luggage are all available at Los Angeles International Airport. Restaurants and Bars to pass time and eat before your flight are plentiful in every terminal. Duty Free shopping is also available in all terminals.

Persons with disabilities can find services at the airport as well, and washrooms are specially equipped.

If you are renting a car at Los Angeles International Airport, and will require specialized equipment installed in the vehicle, please get in touch with one of our customer service agents at Discount USA Car Rental well in advance, so we can assist you in getting this equipment installed. It can take a few days to arrange installation of some equipment, and we will need time to make any special arrangements on your behalf. We will need your confirmation number and the exact equipment you will need, as we would be happy to make your car rental at Los Angeles Airport as stress free as possible
Contact Information for Los Angeles International Airport (LAX)
Telephone: 1 (855) 463-5252

Address: 1 World Way, Los Angeles, California 90045

Airport Code: LAX
Los Angeles Car Rental FAQs
What is the most popular rental car in Los Angeles?
Most travelers will rent an intermediate sized car, as it is efficient to drive and to park. If you have a larger party, you may need to choose something that will seat up to 7 passengers, so a large SUV or minivan would suit your needs. Renting a mid-sized vehicle is a practical option as the price is usually one of the most reasonable as well.
How will I find the best price for my Los Angeles rental car?
We always recommend you start searching our website for your LAX car rental as soon as you have confirmed your flights, so you will know your exact dates and pick up and drop times. Determine the size of vehicle you will need, and book it. Sometimes the prices fluctuate, so it is worth the effort to re-check our website before your trip to see if the price has come down. If you find a better option, book it and cancel the previous rental.
What happens if I need to cancel my reservation?
Canceling a reservation is never an issue with us. It is always free to cancel and to rebook cars on our website. You don't have to pay anything until you arrive at the counter. If you need to change your dates, just rebook with your new dates and times, and cancel your old LAX car rental reservation.
What should I provide at the rental counter for the best car rental at Los Angeles International Airport?
We recommend printing the confirmation email we sent to you for your Los Angeles International Airport car rental, and bring it with you. It has the name of the car rental company at LAX on it, so you know which shuttle to look for. It also has all of the details for pick up and drop off. Bring your current driver's license, as the name on the driver's license must match the name on your reservation. If you are traveling from outside of the country, and your driver's license is not alphabetical, you will need to bring an International Driver's Permit as well as your license.

A credit card or debit card (with a mastercard or visa logo on it) must also match the name of the driver. Debit cards do have some restrictions, including which vehicles you may rent, so please make sure you are familiar with all of the details before you arrive at the counter. We are always happy to help you if you have questions.