ANAHEIM CAR RENTAL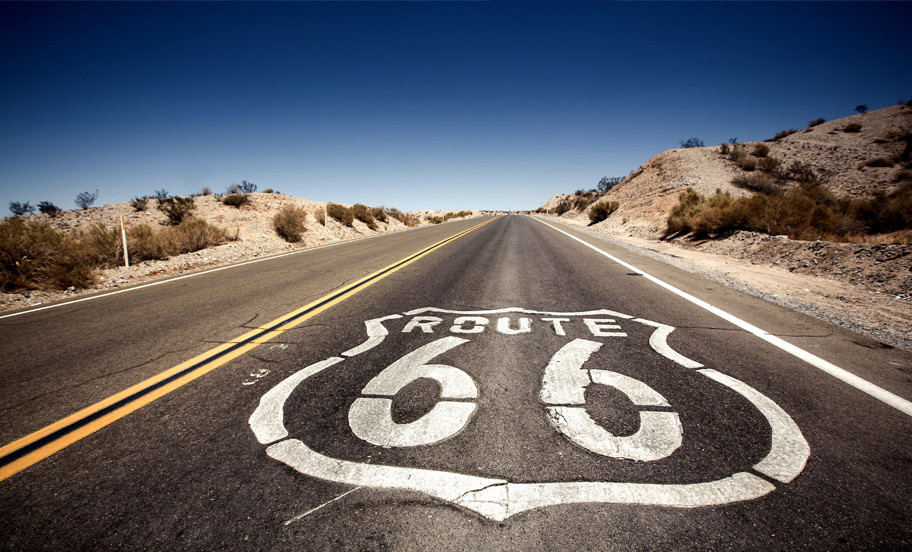 Anaheim Car Rental
With a population of over 336,000 people, Anaheim is the 2nd largest city in Orange County, which is part of the Los Angeles metropolitan area. Anaheim was founded in 1857 by fifty German families, and remained mainly agricultural until 1955 when Disneyland opened, leading to construction of hotels. motels and industrial centers. Anaheim got its name from "Ana" after the nearby Santa Ana River, and German "heim", meaning home.

There is lots to do in Anaheim, and an Anaheim rental car will help you travel to all of your desired destinations. Between major attractions such as Disneyland, and the Disney California Adventure Park, and large sporting venues, there are plenty of lesser known attractions and activities worth visiting during your stay in Anaheim.

If you are prepared to explore, there is lots to discover, with Orange County's vibrant arts and culture scene, with festivals, museums, and performing arts venues. If you are interested in a little night life, you will find it here, with nightclubs, wine bars, breweries, and even a speak-easy or two.

Grabbing a cheap car rental in Anaheim is easy, as there are lots of options depending on what your needs are. You may wish to pick up your car rental when you land at the Airport in Irvine, or LAX, and keep it for your entire stay. If you are planning on staying at a resort close to Disneyland, you may decide you don't need a rental car in Anaheim until after you finish your Disney experience. There are lots of nearby car rental companies in Anaheim, and we can help you find the best option for your trip, whether you are looking for a minivan in Anaheim for your larger family, or a lovely convertible rental to travel the coast.

If you have a physical disability and need a car rental for persons with disabilities, we can help you with that. You can give us a call and let us know exactly what piece of equipment you will need to have installed, and we can then look into which car company would have that equipment and arrange installation for you. We would need a few days to make these arrangements, so it is best to contact us as soon as you know which dates you will need a Anaheim car rental car.
Interesting Facts About Anaheim
Disneyland took only one year to open, from date of the beginning of construction
Anaheim Convention Center is the largest exhibition facility on the West Coast
Disneyland is the top employer in Anaheim
Anaheim is the oldest city in Orange County
In 1924, Anaheim held its first Halloween parade, and is still one of the largest parades in the US
Things to do in Anaheim
Disneyland and Disney California Adventure Park - two different adventures in the same area. Disneyland is known as the "Happiest Place on Earth" for a reason, with all of the attractions you would come to expect, the nostalgia, the magic and the chance to immerse yourself in, whereas Disney California Adventure is the newer of the 2 parks, opening in 2001 with a different kind of attraction list, and experience. Both are well worth the visit, and plan on staying for a few days to take it all in.
Anaheim Packing District - The Anaheim Packing district, located south of the downtown district, offers an opportunity to explore historic architecture, and enjoy shopping, dining or tasting at many local eateries, all within 4 historic landmarks. Explore numerous food stalls in the Anaheim Packing House Food Hall, with its open seating areas.
Anaheim GardenWalk - a pedestrian friendly entertainment district very close to the gates of the Disneyland Resort, with familiar restaurants as well as regional favorites such as Grasslands Meat Market. The House of Blue, Anaheim is located here, with a rotating lineup of live music acts stopping here on their national tours. Bowling lanes, Latin music nightclubs, visual reality arcades as well as art and murals can all be enjoyed. A popular stop within the Disneyland area.
Knott's Berry Farm - is one of the best amusement and theme parks in California. Knott's Soak City, as well as the popular rides including Montezooma's Revenge, Hang Time and La Revolucion offer many opportunities to get your thrill on, and just have fun. Soak City is Orange County's largest water park with over 20 different waterslides, as well as a giant wave pool, lazy river and interactive kid's area. A perfect opportunity to laze the day away, or take on a host of exciting rides.
Marconi Automotive Museum - for car enthusiasts, this Museum, located in a former salad oil manufacturing facility, has a collection of historic, exotic and classic cars, as well as race cars. This Museum was opened in 1994 to showcase the extensive automobile collection of the founder, Dick Marconi, and includes a large collection of Italian sports cars and American muscle cars.
Anaheim Car Rentals Suburb Locations
Nearby Airports (distance from Anaheim city center)
Los Angeles International Airport (LAX) - 34 miles
John Wayne Airport (SNA) - 16 miles
Long Beach Airport (LGB) - 25 miles
LA / Ontario International Airport (ONT) - 34 miles
Bob Hope Airport (BUR) - 41 miles
Los Angeles International Airport (LAX)
Primarily an international airport, Los Angeles airport is commonly called LAX. The area operated as an airport in 1928 and the first terminal was built in 1961. When the jetliners first started flying to and from this airport the citizens of Surfridge neighborhood complained about the noise pollution. The city used its powers to evacuate and bulldoze Surfridge, all houses were demolished, but the street remains to this day. They are called the 'ghost streets' of LA.

With 4 runaways, 8 terminals and 132 gates, this airport is the second busiest airport in the USA. This airport has a variety of restaurants and coffee shops. As well, a great selection of shopping for gifts, souvenirs and duty free. You will find nursing stations, lost & found, financial services, animal relief areas, children play areas and airport police.

The LAX Art Program was designed to exhibit the region's creative contemporary artworks. These include permanent art installations, cultural performances and temporary exhibitions. Make your next visit to LAX a cultural experience.

For travelers with disabilities, LAX is designed with their needs in mind. From wheelchair assistance, ground transportation, adult changing stations, and autism flight experience, this airport excels in helping all passengers.

If Los Angeles is your jumping off point, you will need to rent a vehicle to see and explore Southern California. Let Discount USA Car Rental find that LAX car rental for your trip.
Contact Information for Los Angeles International Airport (LAX)
Telephone: 1 (855) 463-5252

Address: 1 World Way, Los Angeles, CA 90045, United States

Airport Code: LAX

Car Rental Facility Location

All car rental companies are located off airport. Catch their free shuttle bus on the lower arrivals level (outside baggage claim) under the purple Rental Car Shuttles sign. Make sure you know which car company you are booked with, so you can watch for their shuttle.
John Wayne Airport (SNA)
This Orange County airport is for general aviation and commercial flights. The airport was named after the famed actor upon his passing in 1979, who was a resident of neighboring Newport Beach.

This airport has 2 runways, but with their restricted lengths it can only service mid size, not full size jetliners. With 3 terminals and 26 gates, this airport specializes in shorter flights within the California & Mexico area.

This airport has all the usual dining and shopping options that most passengers need. It does have areas that are unusual at airports, such as, a music program where you can enjoy the sounds of the season by local choirs or even sit down yourself and tickle the keys of a piano.

Another unique service is the AirPaws therapy dogs, these 4-legged friends can help passengers with anxiety, stress and just aid in relaxation. A great photo op or even a canine hug goes a long way.

If Orange County is your final destination, then you most likely need to rent a car. We here at Discount USA Car Rental can assist you with getting your cheap Los Angeles car rental.
Contact Information for John Wayne Airport (SNA)
Telephone: 1 (949) 252-5200

Address: 18601 Airport Way, Santa Ana, CA 92707, United States

Airport Code: SNA

Car Rental Facility Location

Car company counters are located at the arrival level between terminals A & B (across from the John Wayne statue). Car rental pickup and drop off is located on the lower level of the parking structure A2 & B2.
LA/Ontario International Airport (ONT)
In the early 1920's Ontario International Airport was a source of transport to get oranges to Chicago. The neighboring ice plants would pack the boxcars with ice, so the fruit could withstand the journey. The airport was mainly used for pilot training in its earlier years, but grew to become an international airport in the 1940's. As Lockheed built this airport, they continue to use it as their main facility.

With its proximity to downtown Los Angeles, Ontario airport this location is popular for easy access to the city. The one downfall or challenge to pilots at this airport is the Santa Ana winds that blow through. Many aircrafts have come in sideways and the skillful pilots have to make a safe landing.

TV shows and movies have been made here, some include; 24, Meet the Fockers, Catch Me If You Can, Red Eye and Zodiac. If you're lucky enough, you may spot a celebrity or two when you arrive.

Like all international airports, it comes equipped with all dining, shopping and service facilities needed. They have accessible services for travelers with disabilities. As well as entertainment and exhibits to help pass the time.

Let us here at Discount USA Car Rental help you find the perfect Los Angeles car rental for your next trip to California.
Contact Information for LA / Ontario International Airport (ONT)
Telephone: 1 (909) 544-5300

Address: 2500 E Airport Dr, Ontario, CA 91761, United States

Airport Code: ONT

Car Rental Facility Location

The car rental center is located at 3450 E. Airport Drive, near Haven Avenue. Take the free shuttles from terminals to this center for on airport car rental companies. For off airport companies, catch each car company's free shuttle from the car rental center.
Anaheim Car Rental FAQs
How will I find the best price for my Anaheim rental car?
To get the lowest rate for your Anaheim car rental, book your vehicle or vehicles as soon as you have your dates or airline tickets purchased. Once booked, you can monitor rates on our website and re-book if you see a lower rate closer to your travel date. Once you have a new rental, then cancel your previous booking with no fee. If you keep an eye on rates, you can ensure to book a cheap Anaheim car rental with Discount USA Car Rental, we have the best discount rates.
What should I provide at the rental counter for the best car rental at Anaheim?
As the renter and main driver you must bring a valid driving license from your country of residence and a credit card in the same name as the drivers license. As well, bring the car company's confirmation number, best to bring the entire email we sent you, as it includes all pickup procedures. If your driver's license is not in English, you may require an International's Driver's Permit. Debit cards may be accepted with a Visa or Mastercard logo, it passes the credit check as required. Also, using a debit card will require proof of flight itinerary. Each car company has their own rules on debit card policies, you must always review the terms and conditions for each car company booked.

All additional drivers must be added in person, with the main driver present. Ask our staff at Discount USA Car rental if you are unsure about any policy rules or conditions.