PHOENIX CAR RENTAL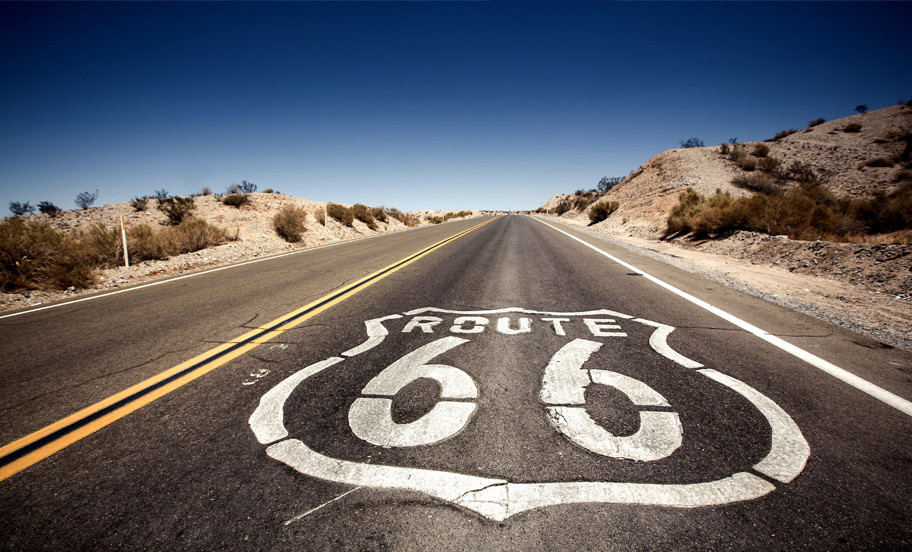 Phoenix Car Rental
This warm and sunny city is the capital of Arizona and is located in the beautiful Sonoran Desert. It is home to over 1.6 million people and surrounded by mountains and parks, including 6 lakes close by offering an array of outdoor activities. People flock to this place for it's ritzy spa resorts, and the Jack Nicklaus designed golf courses. Snow birds love traveling here so they can soak up the year-round sunshine. Phoenix offers a very vibrant nightlife scene, as well as an array of dining options. And what's really interesting about this place is that you won't find any skyscrapers, no rusty cars, and the highways are great to drive on as there are no potholes!

This city has a lot to offer, for all ages and interests. Getting a car rental to explore this city couldn't be easier. Pick up a car rental at Phoenix Sky Harbor International airport after you land, or if you're already at your hotel, simply type in the zip code of the city or suburb that's closest to the place you're staying, scroll through the list of locations and Phoenix car rental options, and reserve a cheap Phoenix rental car from the closest location.
>br> If you or a member of your party have a disability and require hand controls for example, or need any other type of equipment, please be sure to contact us in advance so we can help ensure your rental car has everything you need for a comfortable journey.
Interesting Facts About Phoenix
Phoenix gets only around 8 inches of rain per year
One of the cacti native to the Sonoran Desert is the Saguaro cactus. It can grow to be over 40 feet tall, and can live more than 150 years
It is illegal to cut a Saguaro cactus down, even on your own property. Doing so can result in jail time
The historic Biltmore hotel opened up in 1929. The chewing gum tycoon, William Wrigley Jr. became the owner in 1930 and build its first swimming pool which was apparently a favourite of Marilyn Munro
It was June 26th, in 1990 that the hottest day ever recorded took place. At the Phoenix Sky Harbour hotel, the thermometer read 122 degrees fahrenheit. You really can fry an egg on the pavement
Things to do in Phoenix
Desert Botanical Garden - Set amongst the red rocks of the Papao Buttes, spread out over 140 acres, you will find the Desert Botanical Garden. There are more than 21,000 plants here. It's a serene and mesmerizing experience to walk amongst such a landscape. There is everything from prickly cacti to colorful desert wildflowers to incredible and unique succulents. There are five themed trails for you to explore. You will not be disappointed!
Musical Instrument Museum - This place is a must for music lovers. The World's Only Global Musical Instrument Museum is home to a phenomenal collection of musical instruments organized by continent and country. There are artists' displays and videos where you can see and listen to that particular instrument being played. It is home of the MIM Music Theater - a 300-seat space with superior acoustic quality. There's also a nice courtyard where you and your family can have a snack or some lunch.
Camelback Mountain - If you're looking for a challenging hike, then look no further than this mountain. It's located only 20 minutes from downtown Phoenix. Over 450,000 people hike up this mountain (rising up over 2,700 feet) every single year. It's best to leave early in the morning, to beat the crowds and the heat! Be sure to stay hydrated. The views will not disappoint! So book your cheap car rental in Phoenix and head out to do some hiking!
Children's Museum of Phoenix - This has been described as a McDonald's play area x's 1000! Your kids won't want to leave this place. It's perfect for babies to age 10. There are more than 300 play experiences in this 48,000 square foot museum. And they encourage you to touch EVERYTHING! Be curious, engage your minds and imagination.
Chase Field - Conveniently located in downtown Phoenix, this stadium is home of the major league franchise, the Arizona Diamondbacks. Even if you aren't a baseball fan, catching a game here might just turn you into one. The stadium is beautiful, and it has a wonderful and invigorating atmosphere. For those really hot days, the roof will close and the air conditioning comes on. There are plenty of drink and food vendors. What a great way to spend the afternoon with your family.
Phoenix Car Rentals Suburb Locations
Nearby Airports (distance from Phoenix city center)
Phoenix Sky Harbor International Airport (PHX) 3 miles
Phoenix-Mesa Gateway Airport (AZA) 20 miles
Phoenix Deer Valley Airport (DVA) 17 miles
Phoenix Sky Harbor International Airport (PHX)
Phoenix Sky Harbor International Airport is Arizona's busiest airport. As of 2019 it was the 13th busiest airport in the United States, and 44th world wide. It is the home base for Southwest Airlines and the hub for American Airlines.

Phoenix Sky Harbor Airport comes complete with all the amenities found at large international airports, including Airline Clubs & Lounges, Nursing Stations, a Compassion Corner, Airport Museum, Animal relief areas and many shops, cafes and restaurants.

The Rental Car Center accommodates all airport rental car companies, their rental counters and vehicles. If you are planning to get a car rental at Phoenix Airport, be sure to make a reservation with us in advance. Vehicles are limited for walk-up customers.

The Rental Car Center is located within its own building. The address is seen below. The common Rental Car Shuttle makes frequent stops, every few minutes at the curb on baggage claim levels of each terminal.
Contact Information for Phoenix Sky Harbor International Airport (PHX)
Telephone: 1 (602) 273-3300

Address: 3400 E Sky Harbor Blvd, Phoenix, AZ 85034

Airport Code: PHX

Car Rental Facility Location

Address: 1805 E. Sky Harbor Circle South (between 16th Street and 24th Street, south of Buckeye Road)
Phoenix-Mesa Gateway Airport (AZA)
There's a lot of history at this airport, formerly known as Williams Air Force Base. Over the course of 52 years, over 26,000 men and women earned their wings at that airport. They were preparing for the demands of World War II. The base was shut down in 1993. In 2008, the name was changed to Phoenix-Mesa Gateway Airport.

Today, Gateway serves more than 45 cities and is expanding as an international aerospace center. There are restaurants and gift shops, free Wi-Fi, and Rooms for Moms with little ones.

There are 3 rental car companies located in the terminal so it's very convenient to pick up your cheap Phoenix car rental at the Phoenix-Mesa Gateway Airport. And there is one rental car company (AVIS) which is location off airport at: 6343 East Southern Avenue, Mesa
Contact Information for Phoenix-Mesa Gateway Airport (AZA)
Telephone: 1 (480) 988-7600

Address: 6033 S Sossaman Rd, Mesa, AZ 85212

Airport Code: AZA
Phoenix Car Rental FAQs
What is the most popular rental car in Phoenix?
When booking a Phoenix Car Rental, the best choice completely depends on what your needs are, including your budget, the size of your group, the amount of driving you plan on doing, and simply what type of vehicle you feel most comfortable in. The Intermediate/mid-size car is always a popular choice, due to the fact that it's fuel efficient, and it's not too big, and it's not too small, especially for 2-4 people. Now if you're going to explore the great outdoors, or you're bringing along your golf clubs, it might be a good idea to look into a Midsize or Standard size SUV (seats 5), or a MiniVan that seats 7 if you're travelling with a larger group.
How will I find the best price for my Phoenix rental car?
To find the best price for your cheap Phoenix car rental, begin by searching our website as soon as you have finalized your trip plans. You will need to input your arrival/departure dates and the times for both pick up and drop off. Once the search results appear, you can then choose the type and size of rental vehicle you would like and book the best option right away. That guarantees the rate for you as of that day. So if rates increase, you are locked into that rate. But because rates do fluctuate, it's a good idea to check back periodically on our website to see if there are lower prices, simply by putting in the same dates and time and doing another search. If a lower rate is found, you can make another car rental reservation for Phoenix and cancel the existing one.
What happens if I need to cancel my reservation?
There is no fee to cancel your booking if you book with us. Discount USA Car Rental does not take any money up front, nor do we do a credit card number. All that's needed to make a reservation is the primary driver's name and email address, so you can cancel your booking at any time with no charge, even at the last minute. If you need to change your booking, we can help you re-book or adjust your booking with the car company as needed. Contact us anytime to assist with changes.
What should I provide at the rental counter for my car rental in Phoenix?
When you arrive at the counter, you will need to provide your reservation confirmation number, a valid driver's license, and a major credit card, or debit credit card (not all suppliers and locations will accept a Debit Credit Card). The name on the reservation, driver's license and credit card must match. Please note that there are restrictions when using a Debit Credit Card, and they vary depending on which car rental company you're booked with. Please be sure to consider the method of payment you'll be using and read through the terms and conditions so you are fully prepared at the counter. You can call us too anytime and we will be happy to help as best we can.