LITTLE ROCK CAR RENTAL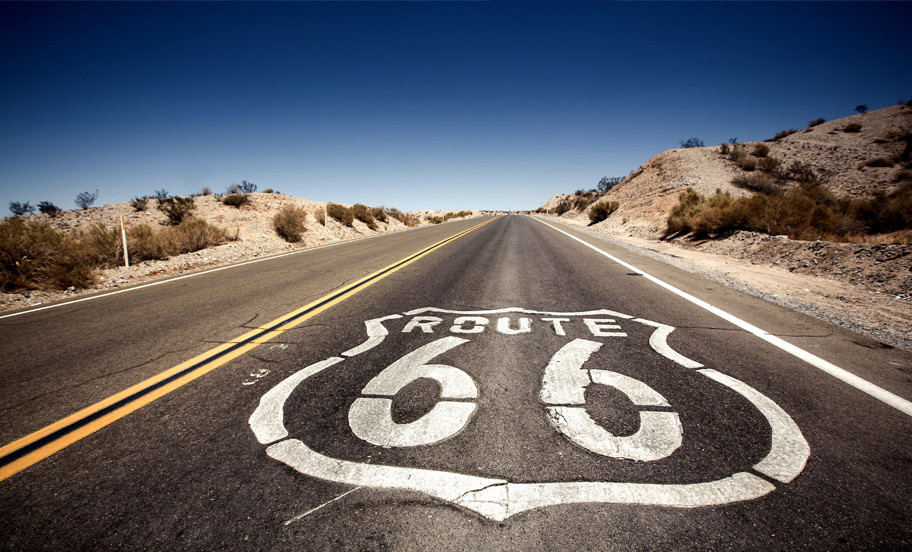 Little Rock Car Rental
Little Rock is the capital of Arkansas, with a population of around 200,000. It's a charming and historic city town. In the 1720's, a French Explorer, Jean-Baptiste Benard de la Harpe was traveling the Arkansas River and spotted a rock formation, and named it the Little Rock, or in French, La Petite Roche. It's how the city got its name.

Here you can learn more about the powerful story of the city's racial struggles, at the Central High Museum. Little Rock is home to the William J. Clinton Presidential Library and Museum. In it you'll find a full scale replica of the Oval Office, along with various presidential artifacts. There's hours of shopping to be done at the River Market, as well as many tasty dining options. If you're traveling with kids, be sure to check out the Children's Museum and the Zoo which is very famous for it's ape exhibit. Or hop in your rental car and spend the day at Pinnacle Mountain State Park. Time to book your cheap Little Rock car rental and start exploring!

And getting a car rental in Little Rock to explore this city and surrounding areas couldn't be easier. Pick up a car rental at the Clinton National airport in Little Rock after you land, or if you're already at your hotel, simply type in the zip code of the city or suburb that's near your home base, scroll through the list of locations and car rental options, and reserve a rental car from the closest location.

If you or a member of your party have a disability and require hand controls for example, or need any other type of equipment, please be sure to contact us in advance so we can help ensure your rental car has everything you need for a comfortable journey.
Interesting Facts About Little Rock
When the Little Rock Zoo opened in 1926, it had only two animals which were a circus-trained bear and an abandoned wolf
Even though you'll see the Clintons name all over Little Rock, neither Bill nor Hillary are actually from here. Daughter Chelsea though was born in Little Rock proper
The city is named after a small rock formation that was spotted was early settlers traveling the Arkansas River in the early 1700's
Little Rock is the city where the delicious cheese dog was invented (a cheese filled weiner)
The Old Mill in North Little Rock, seen in the famous opening scene of the 1939's movie Gone with the Wind, is the only building still standing from the film's production.
Things to do in Little Rock
William J. Clinton Presidential Library
Located on the Arkansas River in Little Rock, Arkansas, attracts hundreds of thousands of visitors from around the world to its grounds each year. Opened in 2004, the Center is home to the Little Rock offices of the Clinton Foundation, the William J. Clinton Presidential Library and Museum, and the University of Arkansas Clinton School of Public Service.
Museum of Discovery
This is Arkansas's premier center for discovery, located in downtown Little Rock. Ranked the 6th best science museum in the US by Mensa. You can really get involved with more than 90 hands-on exhibits, including the Tesla and Tornado Alley Theaters.
Little Rock Central High School National Historic Site
A National Historic Site. It all began in 1957, when this High School was the center of confrontation, and the driving force behind some very big changes for the United States. One of the big changes was that the Supreme Court in the United States ruled that segregated schools were illegal. The powerful change was brought on by the Little Rock Nine. The case, Brown versus the Board of Education has become so important for Americans because it marked the formal beginning of the end of division.
Pinnacle Mountain State Park
It's a stunning State Park, with the Pinnacle Mountain acting as the park's centerpiece, is located west of Arkansas capital city, Little Rock. This is a day-use park where adventure awaits you. There are plenty of outdoor activities to enjoy on the Big and Little Maumelle Rivers, as well as in the Arkansas Arboretum, not to mention the 15 miles of trails, including miles of rough and tough mountain bike trails.
Big Dam Bridge
This is the longest bridge for pedestrians and bicycles in North America. It's built atop the Murray Lock and Dam. The bridge is enormous with a 4,226 foot span, and sits up to 90 feet above the Arkansas River. The Big Dam Bridge connects over 14 miles of beautiful trails along the river in the cities of Little Rock and North Little Rock. Yo can access the Clinton Presidential Center, the River Market, various museums, and restaurants, all from this trail.
Little Rock Car Rentals Suburb Locations
Nearby Airports (distance from Little Rock city center)
Clinton National Airport Little Rock (LIT) 13 miles
North Little Rock Municipal Airport (ORK) 4 miles
Memorial Field (HOT) 56 miles
South Arkansas Regional At Goodwin Field (ELD) 138 miles
Clinton National Airport Little Rock AIRPORT (LIT)
Bill and Hillary Clinton National Airport, also known as Adam's Field, is Arkansas's biggest commercial airline airport. It services more than 2 million passengers per year. Little Rock's airport is host to six airlines with many daily departures and nonstop service to 14 destinations.

There are gift shops, newsstands, restaurants, ATM's, a pet relief area and a Nursing Mothers Room.

To pick up your car rental at the airport to explore Little Rock, head towards the parking garage. All the Little Rock rental car companies are located in the same spot. You do not need to take a shuttle bus to get to their counters. So it's very convenient.

Contact Information for Little Rock Clinton National Airport (LIT)

Telephone: 1 501-372-3439

Address: 1 Airport Rd, Little Rock, AR 72202, United States

Airport Code: LIT


Little Rock Clinton National Airport Car Rental FAQs
What is the most popular rental car in Little Rock?
When booking a Car Rental in Little Rock, the best will depend on what your needs are. Consider your budget, the size of your group, the amount of driving you plan on doing, and simply what type of vehicle you feel most comfortable in. The Intermediate/mid-size car is always a popular choice, due to the fact that it's fuel efficient, and it's not too big, and it's not too small, especially for 2-4 people. Now if you're going to explore the great outdoors, and perhaps have some hiking gear with you, or golf clubs, it might be a good idea to look into a Midsize or Standard size SUV (seats 5), or a Mini Van that seats 7 if you're traveling with a larger group.
How will I find the best price for my Little Rock rental car?
To find the best price for your cheap Little Rock car rental, begin by searching our website as soon as you have finalized your trip plans. You will need to input your arrival/departure dates and the times for both pick up and drop off. Once the search results appear, you can then choose the type and size of rental vehicle you would like and book the best option right away. That guarantees the rate for you as of that day. So if rates increase, you are locked into that rate. But because rates do fluctuate, it's a good idea to check back periodically on our website to see if there are lower prices, simply by putting in the same dates and time and doing another search. If a lower rate is found, you can make another car rental reservation for Little Rock and cancel the existing one.
What happens if I need to cancel my reservation?
There is no fee to cancel your booking if you book with us. Discount USA Car Rental does not take any money up front, nor do we do a credit card number. All that's needed to make a reservation is the primary driver's name and email address, so you can cancel your booking at any time with no charge, even at the last minute. If you need to change your booking, we can help you re-book or adjust your booking with the car company as needed. Contact us anytime to assist with changes.
What should I provide at the rental counter for my Little Rock Car Rental?
When you arrive at the counter, you will need to provide your reservation confirmation number, a valid driver's license, and a major credit card, or debit credit card (not all suppliers and locations will accept a Debit Credit Card). The name on the reservation, driver's license and credit card must match. Please note that there are restrictions when using a Debit Credit Card, and they vary depending on which car rental company you're booked with. Please be sure to consider the method of payment you'll be using and read through the terms and conditions so you are fully prepared at the counter. You can call us too anytime and we will be happy to help as best we can.